Toenails, tongues and chopped onions aren't the sorts of objects you'd expect would from an artwork.
But the tension between these seemingly unrelated objects is partly what attracted Lance Oliver to them.
The second-year Creative Arts student recently exhibited his Semester One work, How to build a dream #1, in the annex gallery of the Bendigo Campus' Creative Arts building.
In a circle of fallen leaves rests a battered armchair. It's positioned before a table adorned with several writhing, pink sculptures, over-sized tongues embedded with cigarette butts, headphones and, yes, toenails.
A single lightbulb illuminates the space.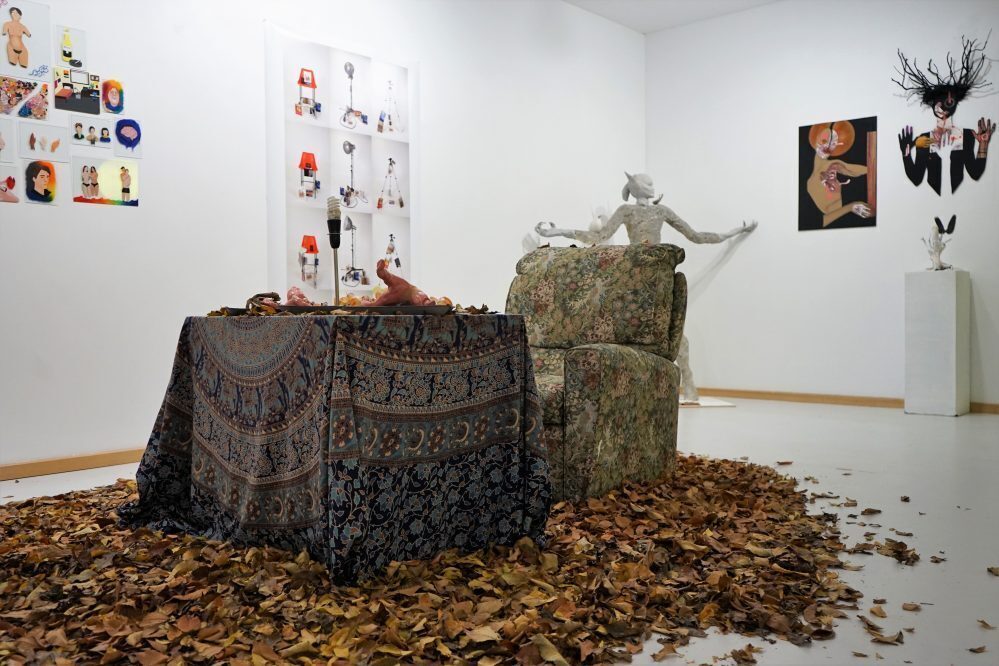 He says he started sculpting the tongue-like objects while stressed and says the juxtaposition between the objects intends to both interest and repulse the audience.
"I want to take a sculpture and destroy it's privilege, and potentially disrupt and conflict the viewer with the experience of it," Lance says.
Learn more about his artwork and his aspirations in the video below. There's also some pictures of other second-year artworks as well.