La Trobe's Bendigo campus this week opened its doors – and its hearts – to 50 newly arrived international students.

They come from all over the world, with each of the following countries represented by at least one student: Sri Lanka, Pakistan, Saudi Arabia, Poland, Colombia, Singapore, India, the US, the UK, Iran, Bangladesh, Hong Kong, China, Sweden, Canada, Russia, Jordan and Malaysia.
Orientation activities included some safety advice from Victoria Police officers as well as a picnic beside Bendigo icon Lake Weeroona.
Day One was also a chance for the diverse cohort to learn more about the region's Aboriginal history from Janet Bromley of La Trobe Bendigo's Indigenous unit.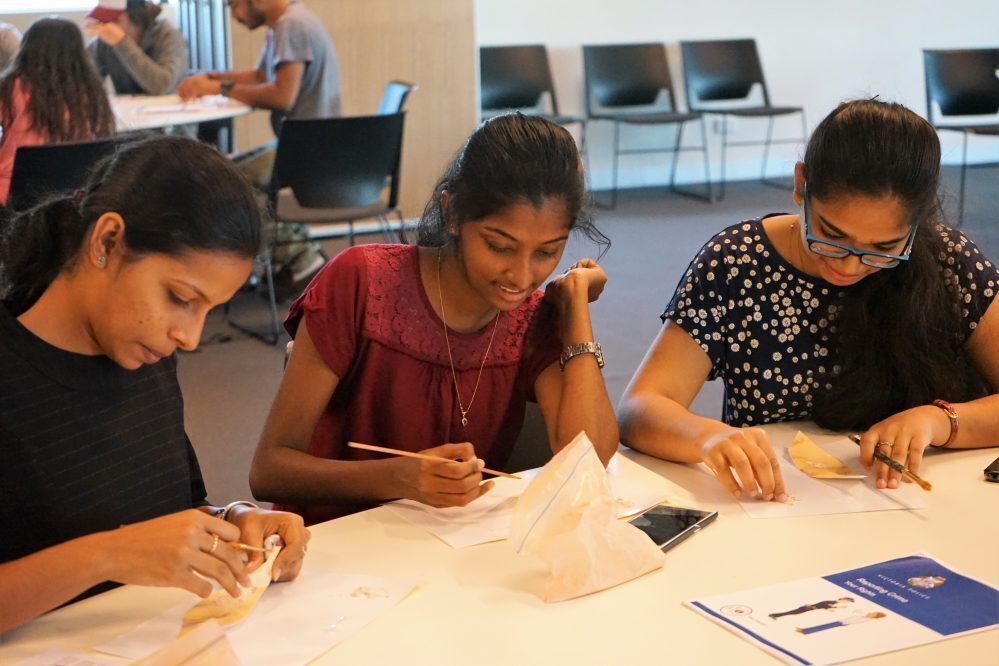 "My role here today is to introduce to young people in the room the fact that Aboriginal people are here in Bendigo, talk a little bit about our cultures and encourage them to ask questions," Janet, a Yorta Yorta woman, said.
An award-winning artist, Janet used her time with the students to introduce them to Aboriginal painting, with each student decorating their own gum leaf using natural pigments, like ochre.
While the activity might have been a first for the group, Janet says some students' experiences were not so different to that of Aboriginal people.
"They know about the struggle of being disconnected from family, but also about strong ancestral connections to their families," she says.
Macarios Thomas, or Mac for short, arrived from Singapore about one week ago to study Outdoor Education.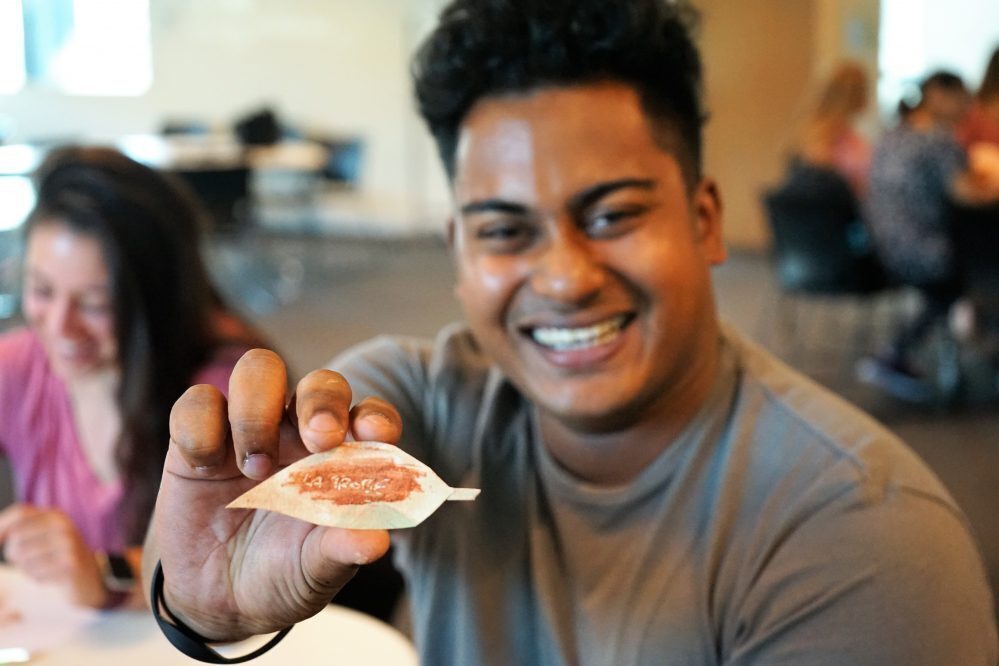 "I didn't know Aboriginal people had so much to do with the natural environment – so many facts I didn't know before," he said.
Mac also told MyLaTrobe he was fascinated to learn there were hundreds of Indigenous languages found across Australia.
Join with us in welcoming our new international students.