The BSA Board is pleased like to announce the date and time of the 2020 Annual General Meeting: Wednesday 27 May at 11.30am.
Obviously the current circumstances mean the AGM will proceed online via Zoom.
The BSA is eager to have all interested students attend; you don't even need to be a BSA member to participate.
All you need to do is register your attendance at www.bsabendigo.com.au/agm2020 and the team will send you the Zoom link.
As an added incentive, every current student who attends will go into the draw to win one of five $20 Prezee gift cards, online vouchers you can use at hundreds of retailers, including Woolworths, The Iconic and IKEA.
Other BSA news
Push Up challenge
The BSA has created a new Push-Up Challenge community they want you to join in.
This year it's about raising awareness about mental health.
You can create a team, join a pre-existing team or just support someone who is taking part.
Fundraising is optional, as this is mainly just a fun way of doing some exercise as a group and destigmatising conversations about mental health.
Find out more: https://www.bsabendigo.com.au/Events/pushupchallenge
Central Victorian Indigenous Film Festival
The BSA is pleased to be able to bring to you a film festival streamed to your very own home during Reconciliation Week, from 27 May until 3 June.
They've partnered with the Central Victorian Indigenous Film Festival to bring you a raw, heartfelt, sometimes painful but often funny documentary, In My Own Words.
In My Own Words follows the journey of adult Aboriginal students and their teachers as they discover the trans-formative power of reading and writing for the first time in their lives.
For more info and to register for your online streaming link, visit bsabendigo.com.au/Events/inthistogether
Be Iso-Active Clubs Challenge
Have you managed to keep moving in iso?
Our friends at the BSA suspect students might be doing a lot less physical activity now there are no on-campus classes to move between.
And lets face it, the walk to the kitchen for a coffee is not quite the same as the walk to Sweeney's (omg, we miss Sweeney's so much).
To get everyone on their feet again the BSA are challenging its clubs and societies to a steps challenge!
Using the Move Spring app, clubs can compete for bragging rights, and some pretty sweet prizes all while getting reconnected as a team! Encourage each other with in-group messaging to stay on track and become the best walkers on campus.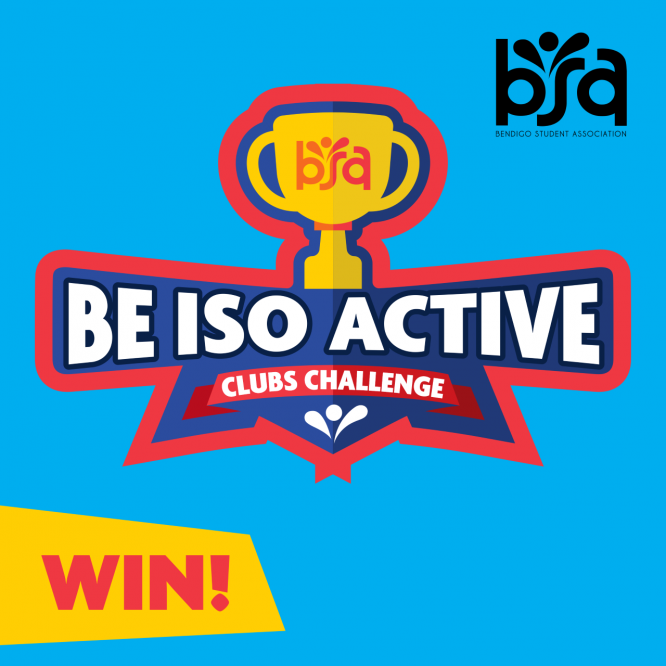 Over the next three weeks, the BSA will be tracking your steps and giving you tips on staying active in iso.
And for those worried their team might hold them back, there's also some great prizes for individuals who are: best off the block; most improved; wearing the funniest walking outfit, and more! If you belong to one of our clubs and want to get involved, chat to your Clubs exec team.
Wildcard groups will be available as well. If you would like to join a wildcard group without a club please get in contact with the BSA team at events@bsabendigo.com.au!
Advocacy & Support Services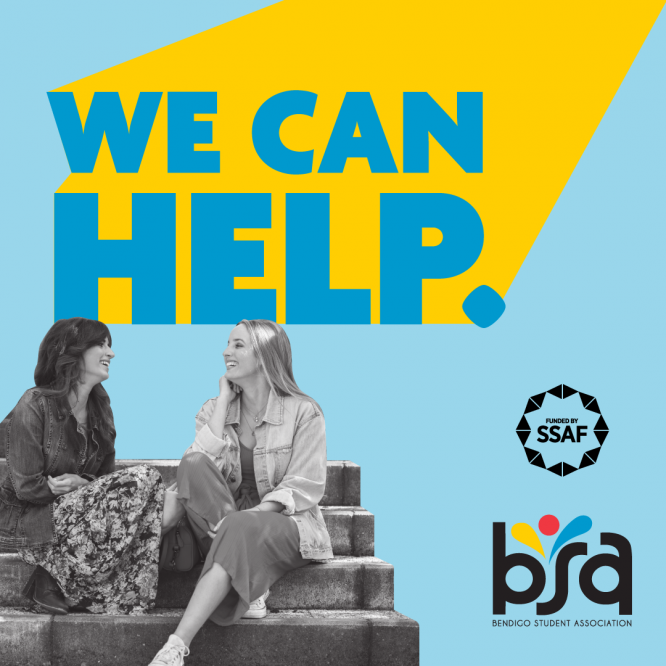 Your student advocate serving you despite the campus closure.
The BSA Advocate, Michelle Barton, will listen, help work out problems, talk with your lecturer, and more.
Now available by Zoom, telephone or email.
Get in touch with Michelle on m.barton@latrobe.edu.au or 0413 430 822.