A lot can happen in 10 years.
For example, a decade ago, no one knew what Netflix was. We were all still foolishly buying DVDs!
Donald Trump was a mere reality TV celebrity in 2009.

How times change.
And it was 10 years ago when the Bendigo Oral Health and Dentistry Society (BOHDS) first arrived on the clubs and societies scene at La Trobe.
Since then, they've become one of the Bendigo Campus' most well-known and most successful student-led associations.
We asked Sara Yassa, second-year Dentistry student and the organisation's "Lunch and Learn Officer", what made BOHDS such a great group to be a part of, and what plans they had to celebrate their milestone anniversary.

We also asked her about the group's calling card: their online parody videos that turn popular tunes into songs about oral health.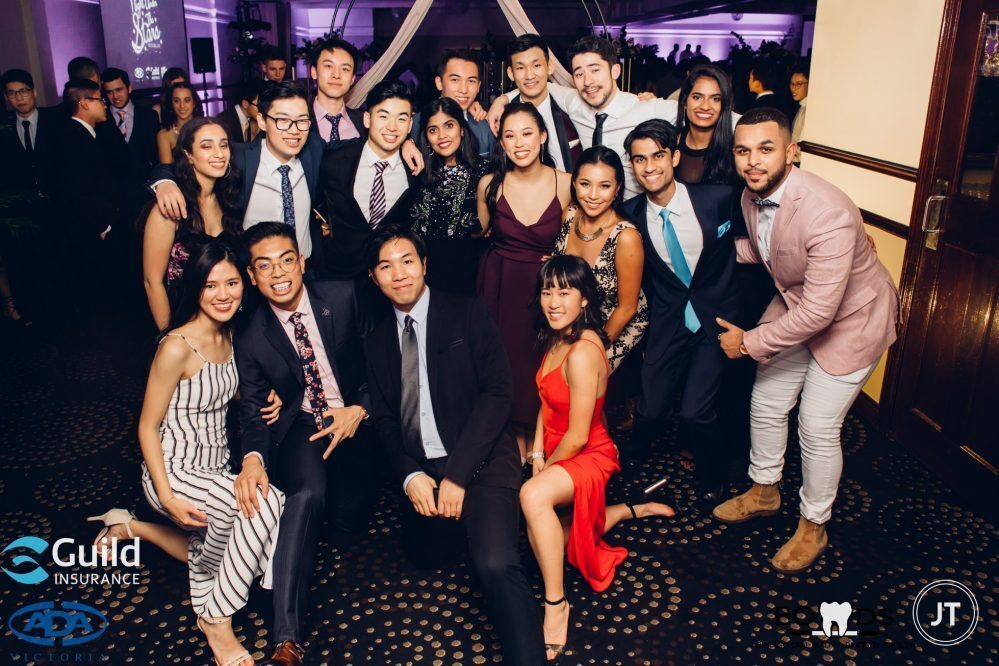 MyLaTrobe: We all know it's for oral health/dentistry students, but what does actually BOHDS do?
Sara: In general terms, BOHDS represents the Oral Health and Dentistry students at La Trobe University. We aim to serve the students as best as we can in and out of the lecture room. This includes academically, through our BOHDS Help sessions; physically, through our sporting events; and socially, like in our camp, Ball and 10-Year Anniversary events. As many of us are living away from home, BOHDS becomes a family for us. It is a support network for many, and we hope to be the collective voice of the students, representing them throughout the course.

MyLaTrobe: What are some important BOHDS achievements over the past 10 years?
Sara: I would say the growth of BOHDS to become one of the most active groups at La Trobe University Bendigo is a big achievement over the past 10 years. It always amazes me how a student-run organisation is able to make connections and gain the support of state-wide, national, and global companies, and its ability to provide so many benefits to the students. Specific achievements include receiving BSA's Club of the Year in the past few years, attracting non-dental and oral health students as members, and making ourselves known to the Bendigo community.
MyLaTrobe: What are the highlights from your time as a part of BOHDS?
Sara: All of first year was a highlight for me! Always attending the BOHDS social and academic events meant that this club brought me a huge support network. Many of my university friendships were forged through this club, and they were only strengthened this year by being on the committee. One highlight from first year would have to be trivia night, with all students interacting regardless of their year, and allowing me to form strong friendships with those from other year levels. Having the opportunity to organise volunteering events for the students this year is so rewarding, as we give back to those less advantaged in a meaningful way. So far, I think my biggest highlight would have to be organising our Tradeshow event this year, along with the fourth year representatives and BOHDS sponsorship officer, Saba Khan. Seeing the interaction that students had with each other and the dental company representatives made the night very gratifying.
MyLaTrobe: Why is it important to have a club/society for students from a single discipline?
Sara: In my opinion, having clubs that are tailored towards a specific discipline increases a student's satisfaction with their course. Meeting like-minded people and being able to relate with the same joys and struggles serves as an encouragement. You feel like you're not battling through the course alone, but have a whole support network behind you. It also provides the opportunity for students of a course to be represented in the university, and network outside the university.
MyLaTrobe: Tell us about your parody videos: who's responsible, how long do they take, what reaction do they get?
Sara: Our parody videos, or BOHDS Ball videos, are organised per year level. Each year level representative is responsible for organising them, however, contributions from everyone in the year helps to make it a team effort! Every student appears or contributes to the video in some way, such as creating the lyrics, filming, singing or editing the video. They take quite a few weeks to organise, some even organising the song and lyrics months earlier! They help to represent each year level's experience of the course so far in a comedic way. Watching each years' videos on the night of BOHDS Ball are always a highlight.
MyLaTrobe: How will you celebrate the milestone?
Sara: To celebrate our 10-year anniversary, we will be having a daytime event open to all students, staff, BOHDS sponsors and alumni. We hope to recognise the growth of BOHDS and its achievements. Other small ways we have celebrated this milestone throughout the year is through limited edition merchandise such as t-shirts and caps.