Did you know the United Nations estimates that every minute another 20 people are forced to flee their homelands for fear of their life?
Thursday, June 20 is World Refugee Day, an opportunity for the public to get better-educated about the experience of people displaced by war, persecution and terror.
We are proud to welcome students from a refugee background to La Trobe and to support them throughout their education.
One of our many students from a refugee background is GaiPorh Soe LaMyint, who fled her home country of Myanmar as a small child.
Now 23, GaiPorh is a Pharmacy student hoping she can use her degree to improve the health outcomes of the local Karen community.
Below, she tells MyLaTrobe more about her remarkable journey to Australia.
GaiPorh's story
GaiPorh Soe LaMyint is too young to remember the hardship that forced her family to leave behind their native Myanmar.
But the Bendigo Pharmacy student can still recall the difficult journey across the border to Thailand and the ensuing years living in a refugee camp.
"Mum and Dad carried me all the way and I would cry because we didn't have any food or water or personal possessions," she says.
She says the lack of food meant she was constantly unwell, with some wondering whether she'd survive life in the camp.
"Medical and healthcare back in the refugee camp were not adequate," she says.
To make matters worse, their time in the camp was also marked by domestic violence, with her father threatening his family members with violence.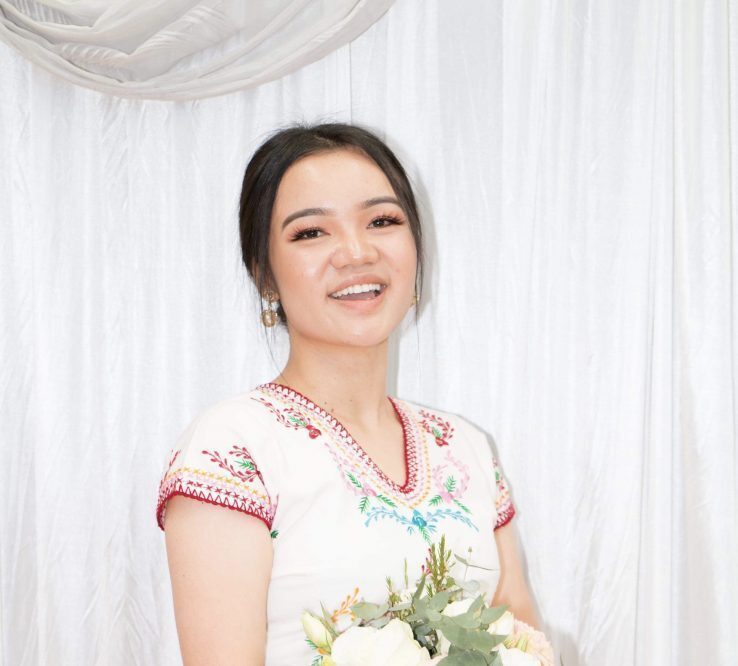 Shortly after her parents separated, 10-year-old GaiPorh was resettled in Bendigo, Australia, alongside her mother, grandmother and brother.
Her uncle Moonie was already in the central Victorian city, where he'd risen to the role of Director at the Karen Cultural Social Support Foundation – a community organisation supporting Karen people in the Bendigo region.
For their first month in this strange new land, the family lived with an local couple, Judy and Dave, who kindly opened their home for the refugees.
"It was a difficult time for us, because they could not speak Karen and we could not speak English," she remembers.
But the couple put the newcomers in contact with essential services like Centrelink, a medical clinic, banks and shops. The children also enrolled at Weeroona Secondary College, which has an English as a Second Language program.
Until then, GaiPorh knew only one English word: "hello". If people asked, "How are you?", she'd just smile, unsure how to respond.
Now, she says she confident with English and feels like she truly belongs in Australia.
That's in no small part to her peers in La Trobe's Pharmacy program.
She calls her University friends her "pharmily", adding: "I have learned so much from my girls and I love the fact there are so many different backgrounds."
In fact, GaiPorh is comforted by how diverse the La Trobe community is, saying it's proof Bendigo is an inclusive and welcoming place.
Despite all the changes she's experienced in recent years, Karen culture remains at the core of life in Australia for GaiPorh.
"I love dancing and showcasing my culture through dance and singing, because I believe that as a young adult it is really important to keep my cultural alive," she says.
GaiPorh wants to use her Pharmacy qualifications in Bendigo to give back to the city, and also to help care for the Karen community if they fall sick.
"My skills and experience as a Karen, Poe Karen and Burmese translator would enable me to give them a better understanding of the products and services that are available at pharmacies," she says.
"Bendigo has provided me with a sense of belonging, a home or a secure shelter not just for myself, but also my family, friends and my fellow Karen community."