Three years into their course, our Exercise Science and Exercise Physiology students are just a few exams away from moving into the Masters component of their degree.
While there's still plenty of work to go before graduation, it's great to celebrate all their hard work to date. And what better way to mark the end of Undergraduate study than by showcasing their research chops in a Student Conference?
The third-year students on Monday presented findings from long-term research projects they started back in Semester One.
Impressively, several of the students used as part of their research data collected from professional athletes at sporting clubs with which La Trobe partners.
For example, students Bailey George and Cass Keller both presented projects conducted in collaboration with the Bendigo Braves men's basketball team.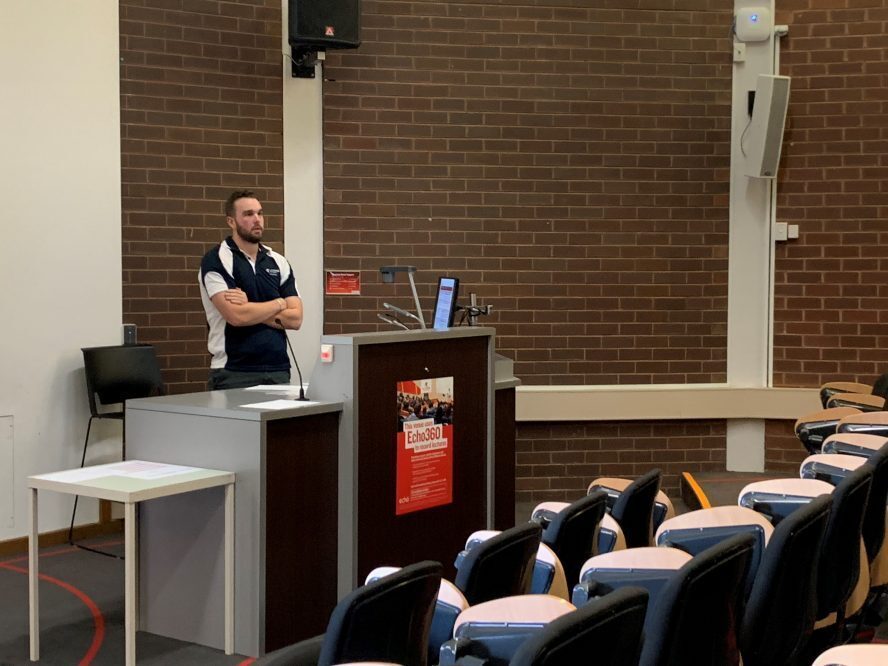 Bailey's project tried to understand why high calibre sports teams often lose to sides of a poorer standard.
He wondered whether players' level of intensity changed when pitted against 'high' or 'low' quality opposition.
Accelerometers stuck between the shoulder blades of the Braves' starting five players collected information about their performance.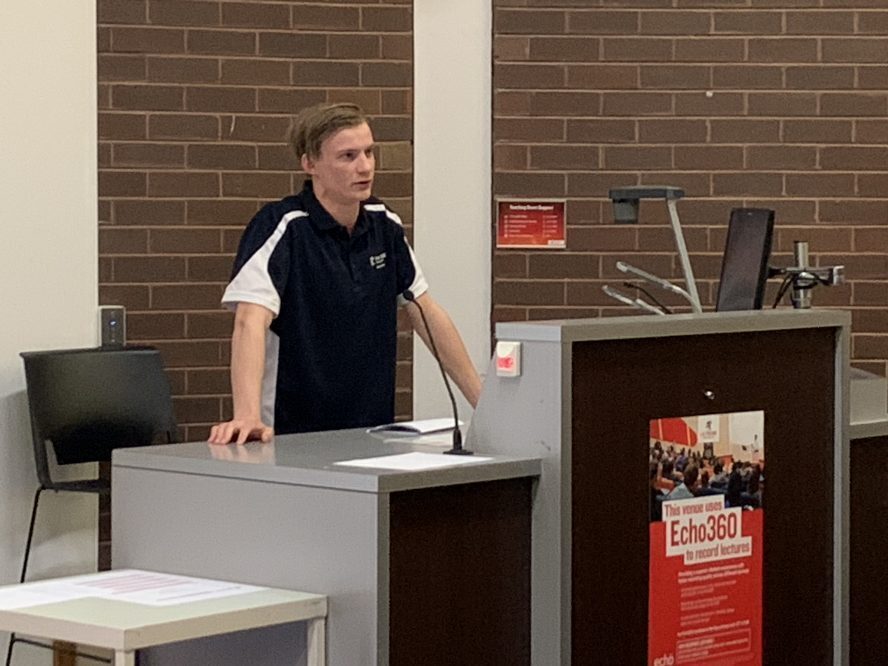 Working with the same basketball team, Cass sought to better understand the difference in intensity between playing defence and playing offence.
Despite some of the literature suggesting there was a greater demand on players when they're pushing up the court, Cass study found no significant difference between performance at either end.
"From the data it was observed that there is an approximately even distribution of output across the defensive and offensive ends indicating an even contribution from all players," he says.
Cass says it's imperative to collect data from elite level sports players because they're the people who stand to benefit from the research.
"No other division of basketball… would really use or benefit in-depth academic research into their in-game playing habits," Cass says.
"This is because it's not only a sport for them but also a business, and thus have much more at stake, so need and take any opportunity to better themselves."
Asked if it was intimidating to present a year's worth of research to his classmates, Cass says: "Like all oral presentations, there are a couple nerves prior to presenting as you just want to do well, but there is also a sense of pride as you've put in a lot of effort into what you're presenting."
He adds that it's good experience ahead of entering the workforce. While that's still a couple of years away, Cass is already thinking about work in the athletic sphere, or a private sports rehab practice.