Now the sun's out, you can make the age-old migration from inside the SU Floor to the beautiful deck beside it.
BSA members have an exclusive chance to chill with one another at a special Drinks on the Deck members night on Thursday 10 October.
Toast to a great year with the BSA with drinks, food and music!
Things kick off at 5.30om. Tickets are free for members, but you've got to register, so head over to the BSA website and book.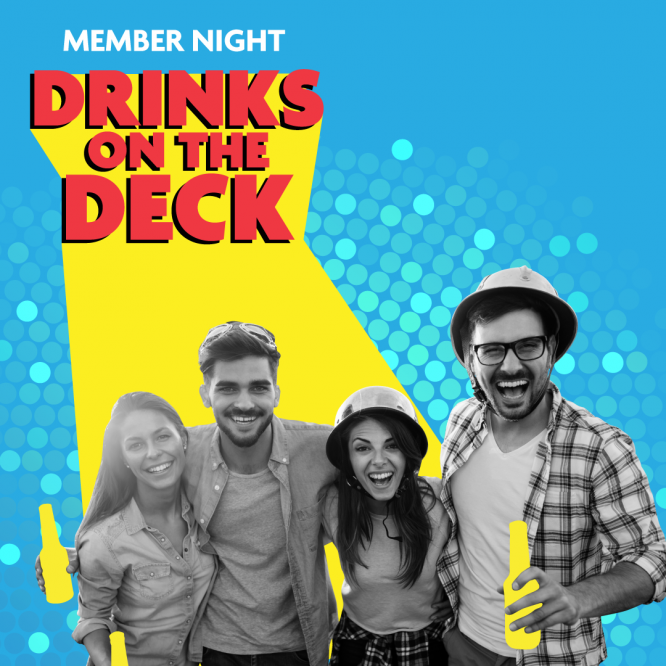 Financial Counselling Service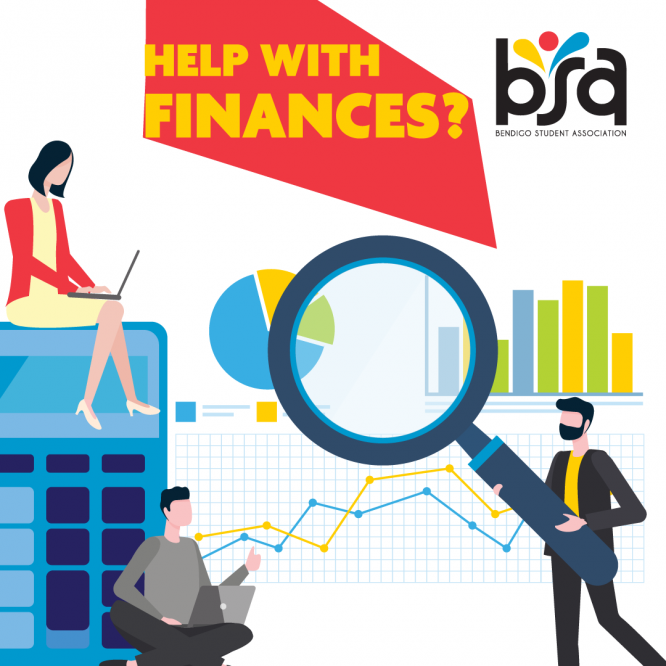 Money worries? Don't despair, you can get help on campus!
The BSA's free Financial Counselling Service will help you put together a plan and save you stress.
Drop in from 10.00am-4.00pm on Wednesdays during semesters
Get directions at the BSA Info Desk.
BSA Advocacy Service (help with Uni issues)
The BSA's student advocate is Michelle Barton. Michelle's role is to help students find the best solution for their issues.
You can set up a face-to-face meeting with our advocate who can listen to your problem and work out the best course of action.
The advocate will know which policy or procedure is relevant and explain in simple terms what is likely to happen.
They can help you draft letters to the University, complete forms or attend meetings with you and University staff to ensure you are treated fairly.
This is a free service open to all La Trobe Bendigo students.
You don't have to be a BSA member to use it.
More info: https://www.bsabendigo.com.au/studentadvocacy
Yoga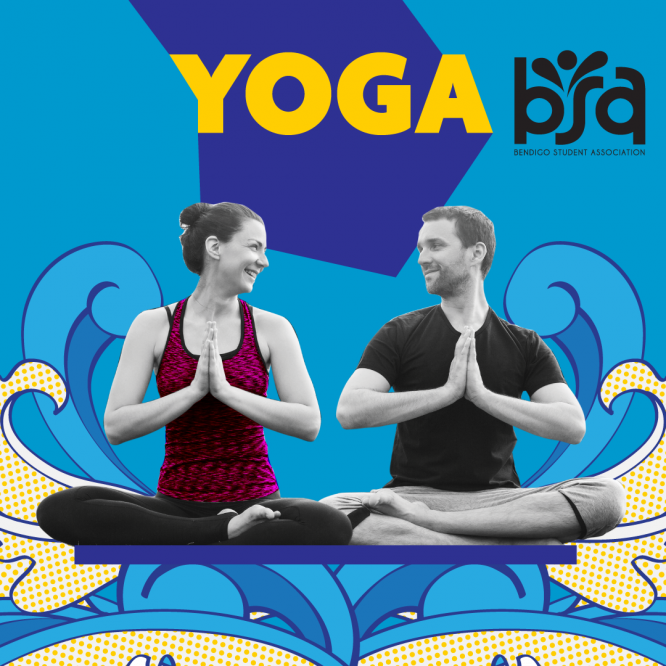 Classes are held at Feelgood Fitness on Mondays during semester and SWOTVAC.
Prepaid vouchers available at the BSA Info Desk.
$5 per session 4:45pm – 5:45pm
BSA Food Relief Program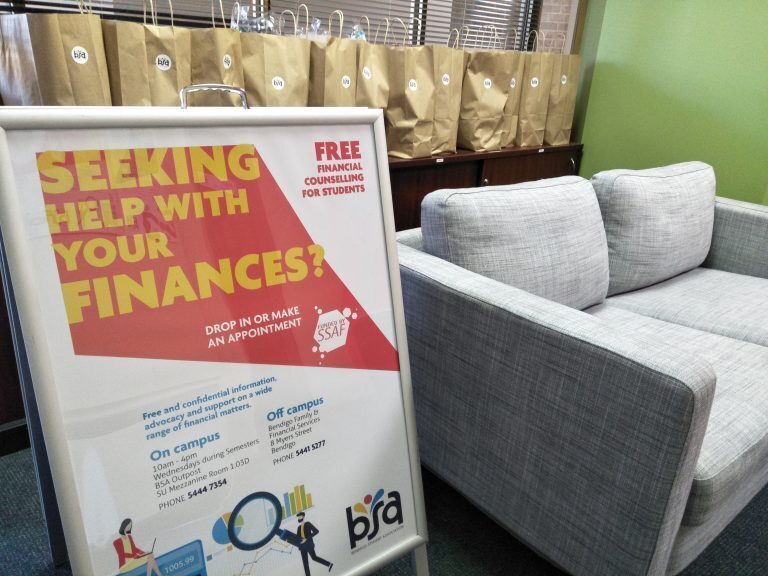 Have you been struggling to pay rent? Or a bill? Would a food package help you?
BSA has bread, fresh fruit and vegetables, canned veggies, rice, pasta, baby food, breakfast foods and snacks.
BSA is offering food relief to students through our financial counsellor, Jenny.
Jenny is available on Wednesdays 10am-4pm SU Mezzanine Room 1.03D (up the stairs past the ATM).
Call Jenny on 5444 7354 to make an appointment or just drop in on Wednesday!
Students are also welcome to contact the student advocate, Michelle, m.barton@latrobe.edu.au
Fruit & Veg boxes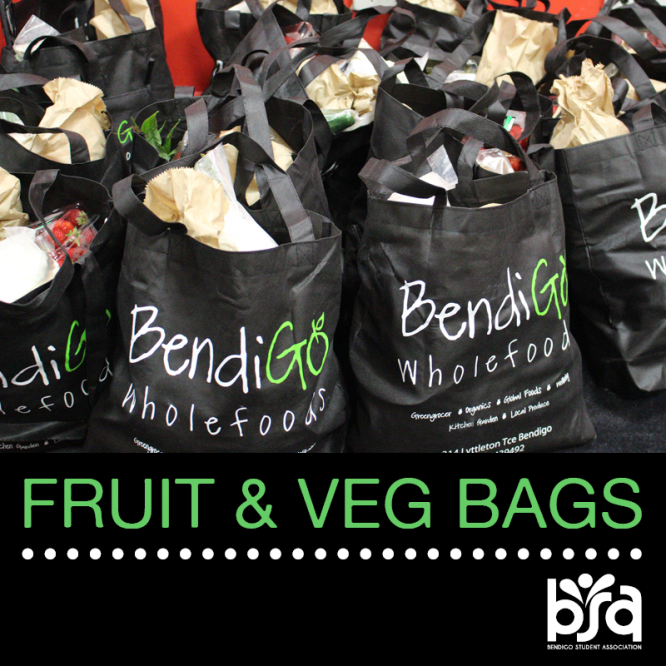 Healthy food at subsidised prices! Order at and collect from the BSA a box of seasonal fruit and veg, and staple foods (like rice, beans, pasta).
Regular retail price around $30
BSA members (students only): $15
LTUB students: $20
Order and pay at the BSA by 5.00pm Thursdays and collect the following Tuesday after 10.00am.
T&Cs: https://www.bsabendigo.com.au/fruitandvegboxes
BSA Stockroom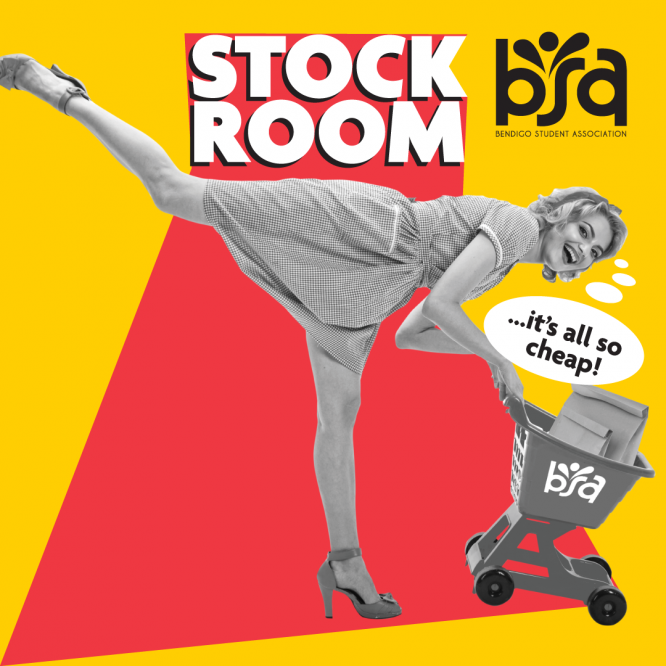 Get stationery sorted for Semester Two.
Our Stockroom has quality stationery items at student prices. Don't leave campus to shop for your study needs!
Need help? Kylie has many years of experience on campus and in retail, so drop in and be study ready.
BSA Student Legal Service
The BSA Student Legal Service is open every Thursday during semester and is here to help you with your legal problems.
You can drop in for FREE and confidential assistance between 10.00am and 4.00pm.
JP service is also available, so you can get your important documents certified.
Ask for directions at the BSA Info Desk.