There are construction projects happening on the Health and Biomedical Sciences Teaching and Research Hub at the Bendigo campus.
These works will impact accessibility to the ET building over the next few weeks as follows:
Access to the stairs between level 1 and 2 will be blocked off until the first week of August.

Alternate access is available:

Access to level 1 via:
Access to level 2 via:

External stairs from Shannon St from the west
The Plaza from the east
The northern car park via pathways
The lift from Level 1


Access to level 3 via:

Lifts from level 1, or via stairs or lifts from level 2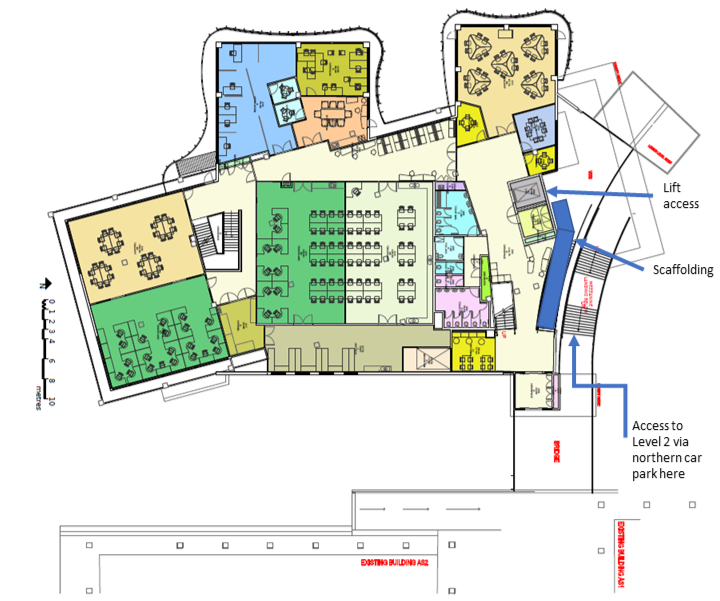 For any enquiries about these projects, get in touch with the Bendigo Infrastructure and Operations team at io.bendigo@latrobe.edu.au or subscribe to impacts and outages for your building or campus at www.latrobe.edu.au/io/impacts-and-outages.