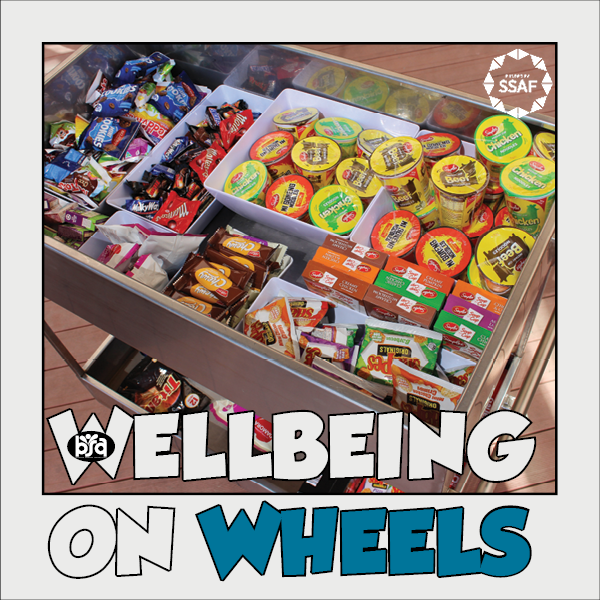 Wellbeing on Wheels: Monday, June 3 – Thursday 6 June
We know extended library hours are really important for swotters. But serious swotters need to eat!
The Bendigo Student Association has you covered with our Wellbeing on Wheels trolley, bringing snacks and light meals to students studying in the Uni Library
The trolley will be delivered by hard-working folk from the BSA Board between 7:30pm and 8:30pm during Study Break only (3 Jun – 6 Jun).
BSA Stockroom selling el cheapo Exam Packs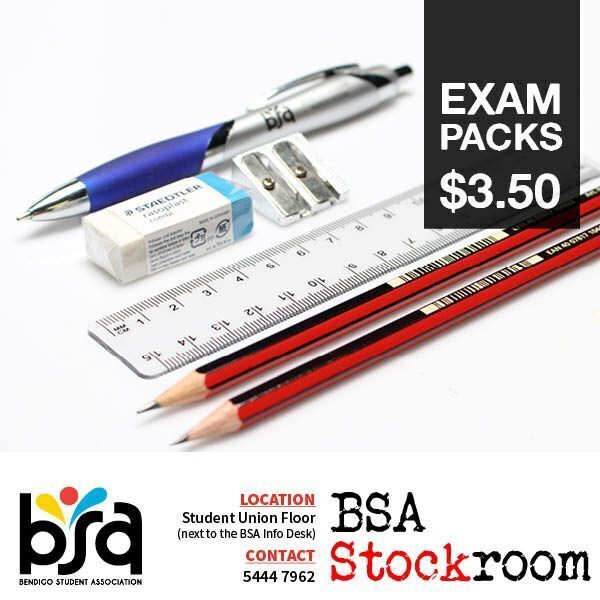 As we head towards the pointy end of Semester One, remember that the BSA Stockroom sells low priced stationery and has a fantastic do-it-yourself binding service.
Then of course, Kylie, who is our Student Resources Officer/wealth of experience when it comes to meeting student needs/really, really nice person.
Exam Packs now available from the Stockroom for $3.50 each.
Conveniently located on campus, the mark-up is small so prices are better than the usual stationery suppliers in town.
Don't go out of your way to get what you need to study.
Biker's Brekkie: Tuesday, June 4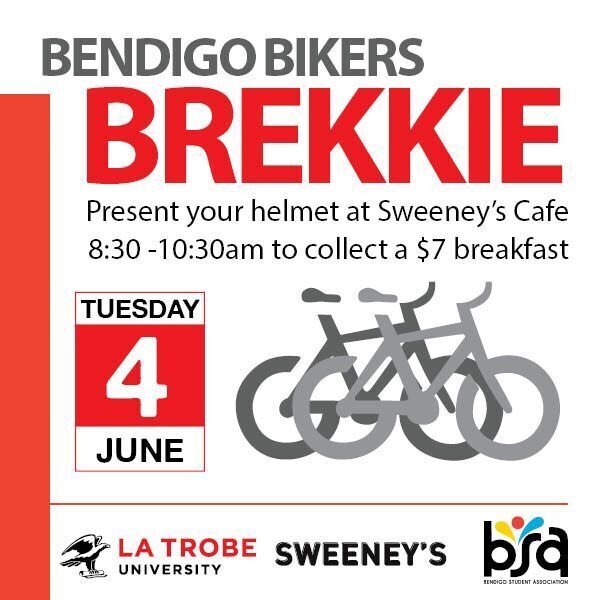 Ride your bike to uni and get a free breakfast from Sweeney's café – sweet deal, right? Just flash that helmet to the staff behind the counter.
Our faithful bike mechanic will again be on campus to help with any cycling related repairs to your bike. You'll see him in and around the SU Floor.
Ask him for some basic bike maintenance tips too – he's a font of wisdom!
SWOTVAC Yoga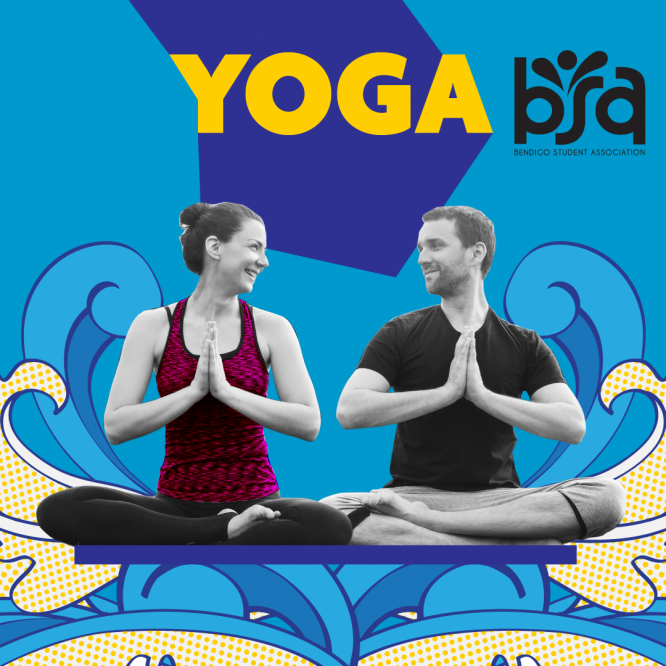 Classes are held at Feelgood Fitness on Mondays during semester and Swot Vac.
Prepaid vouchers are available at the BSA Info Desk. It costs just $5 per session.
The class will run from 4:45pm – 5:45pm.
Wanna know what else we've got planned?
For all you need to know, check out our website www.bsabendigo.com.au or like us on Facebook bsabendigo or follow us on Insta bsa_bendigo dpriority46 \ls