How did you spend your Monday night?

MyLaTrobe were lucky enough to score an invite to the La Trobe Bendigo Prize Ceremony, a chance to applaud some of the out-and-out superstars of our Campus.
All the Campus' scholarship and bursary recipients were presented with their awards at the Ulumbarra Theatre, as proud friends and family watched on.
We spoke with some of these deserving awardees – and we think you'll agree they're doing a really great job! Read more about them below.
PS. There were so many great stories, that we've held onto some for next week – so be sure to pay us another visit then!
Mehret Hill, Northern District School of Nursing Graduates Association Award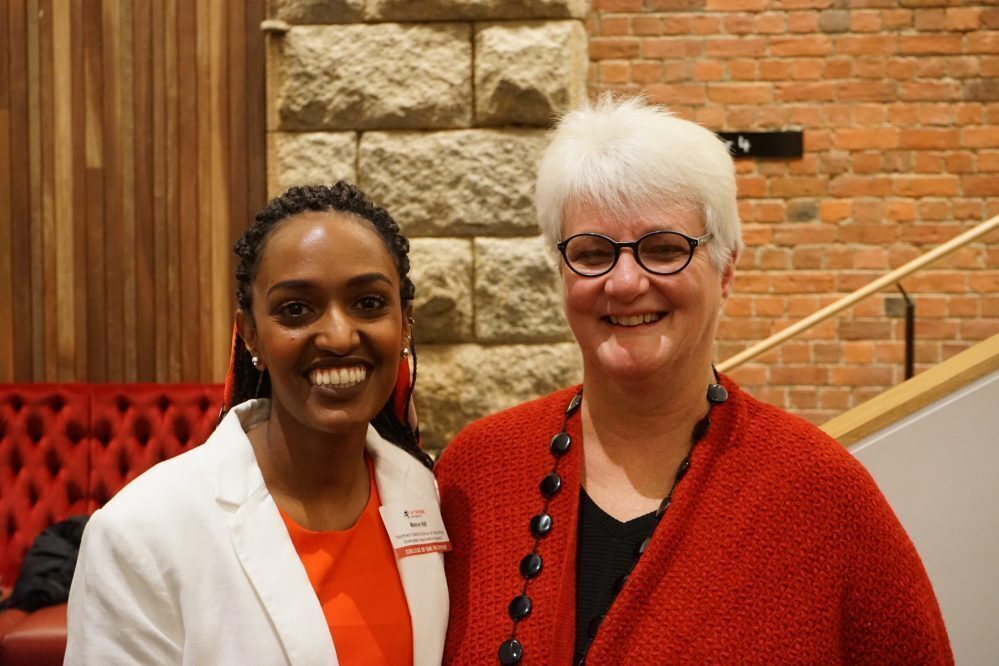 Mehret received her award prior to departing for Nepal, where she'll complete a Nursing placement in HIV/AIDS clinics, malnutrition centres and in facilities for people living with a disability.
The third-year Nursing student says it's all part of her plan to take her skills overseas after graduation.
"I would just love to work for a non-profit organisation, like Mercy Ships or Doctors Without Borders," Mehret says.
She says her ambitions are driven in part by her own experience as a child adopted from overseas.
Mehret's mum, Robyn, brought her daughter home from Ethiopia at just eight months of age.

Robyn says she was proud of Mehret's achievements.
"She's come a long way since I adopted her," Robyn says.
"She had no language when she arrived, she was very small.
"But she caught up and very quickly."

Kate Cumming, Mason Family Trust Capital Support Bursary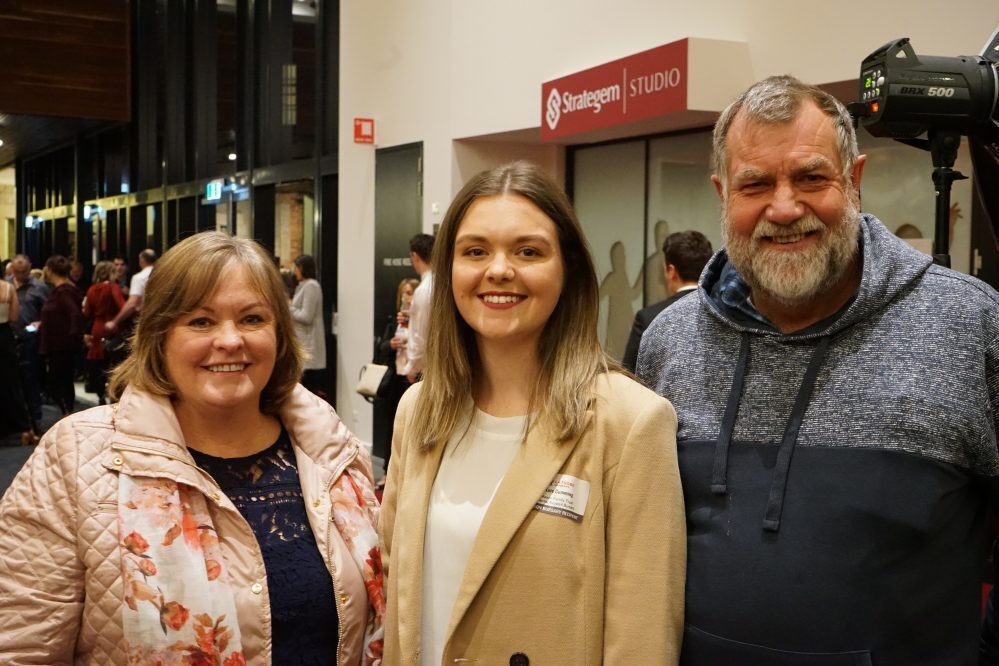 Bachelor of Business (Event Management/Marketing) student Kate Cumming moved to Bendigo for study a year-and-a-half ago.
She likes that she can get a metropolitan-quality education in a regional setting not unlike her hometown of Traralgon.
Kate has thrown herself into Campus life, where she's a Connect volunteer during Orientation and sits on the ASSC College Student Advisory Group.
She's also a committee member for the Bendigo Fashion Festival.
She's had such a good start to Uni that one of her lecturers has recommended her for an internship at the Mount Alexander Shire Council in nearby Castlemaine.
She'll use some of the bursary to pay her travel expenses to and from the regional town.
She also says she's "one of those people who like to own their textbooks and have them on hand", so she'll also invest in some of her subjects' reading lists too.
Kate Eason, Bendigo Academy of Sport scholarship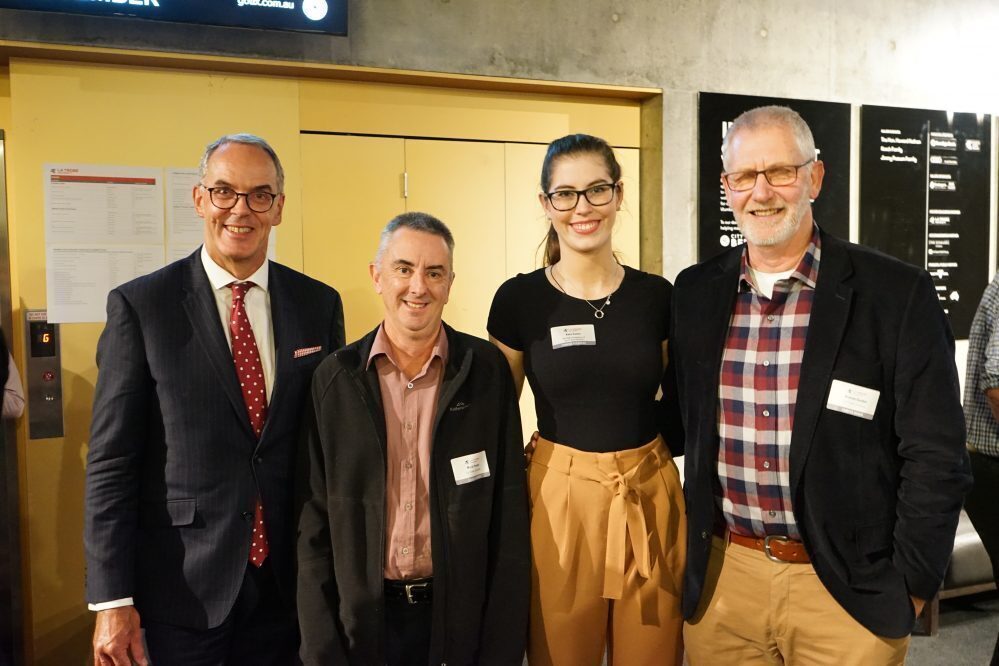 Kate was recognised on Monday for not only her outstanding academic achievements, but also her long-standing commitment to the Bendigo Academy of Sport.
She started with the Academy as a volleyball player, and now coaches up-and-coming, high school-aged volleyballers.
What started in Year 7 as an alternative to playing netball has grown into a lifelong passion, and proven to be a fitting accompaniment to her Bachelor of Physiotherapy.
Kate says she draws on her knowledge from Uni when working with her squad of young players.
While she relishes the chance to get out onto the court ("I find it's a really nice break from study to go do something else," she says), her shared responsibilities to sport and study do require some juggling.
"But I've had a lot of support from the uni as part of the Elite Athlete program, chatting to teachers has been good too," she says.
Her tip for managing competing commitments?
"Have a plan, stick to it."
Spoken like a true sports star.