La Trobe International Student Services is looking for current international students who are willing to help new students prepare for and settle into University life.
What's an eFriend?
An eFriend is an experienced La Trobe University student who volunteers time to answer questions about living in Australia and studying at La Trobe University through Facebook or Weibo.
In return, you will receive a reference letter and a certificate for your contribution, and gain experience in professional training and leadership development.
How to sign up
To become an eFriend, you need to:
Attend a one-hour training session on Wednesday 12 June, 2019.
Spend at least three hours each week answering students' questions from your computer, mobile or tablet via Facebook or Weibo between 17 June and 23 August, 2019.
Join the eFriend program by registering here.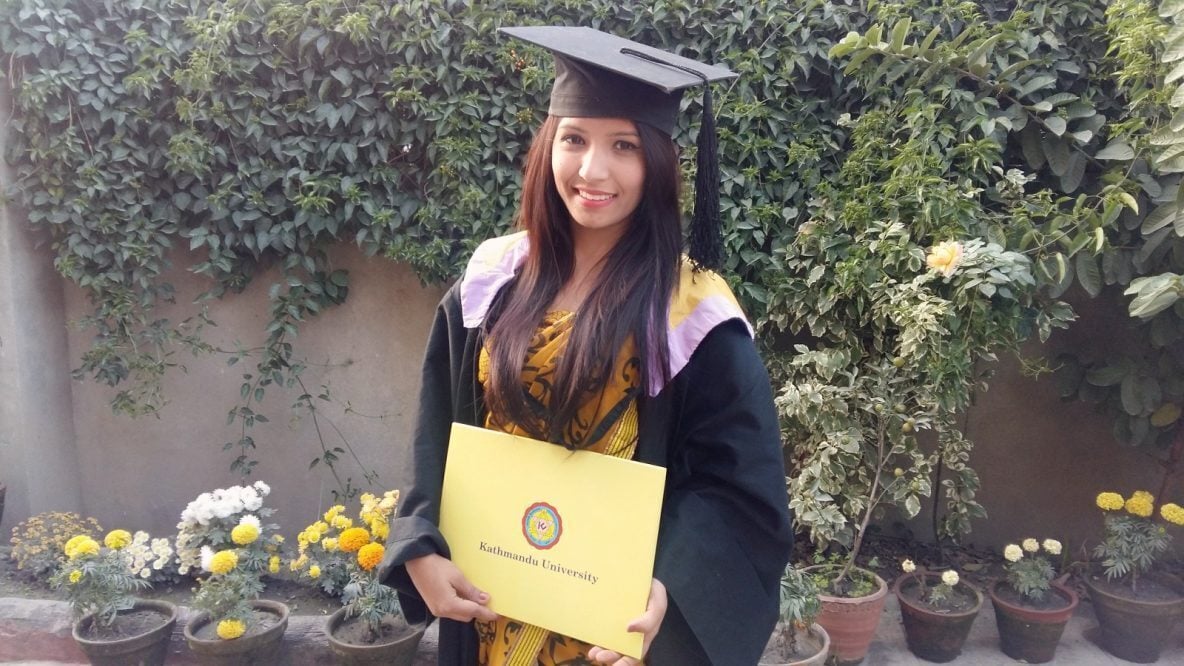 Meet eFriend Anuja Sharma
Second year student Anuja Sharma is studying a Master of Professional Accounting and decided to become an eFriend to gain volunteering experience and develop her interpersonal skills.
Originally from Nepal, Anuja knows exactly what it's like starting Uni as an international student in a new country. After being helped by eFriends of her own during orientation, Anuja signed up to become an eFriend when she had the chance to help new students navigate their new home away from home.
What was the transition like from your home country to University in Australia?
"You can never feel like home at a new place and for most of the students the transition phase from their home country to university in abroad can be very stressful. However, for me it went smooth and almost invisible.
All the pre-departure and arrival information was provided to me by La Trobe. There were eFriends helping me out if I had any question or confusion. I only had difficulty in understanding public transportation at first however got used to it in few weeks.
The education system is completely different in Australia compared to that of my country. But, it was not very difficult for me to learn how to use LMS and other systems as I got help from the student support teams. The volunteers and staff at La Trobe really helped me to settle into University life.
I had eFriends during my orientation days. The transition group on Facebook helped me a lot to gain more information about La Trobe and Melbourne while I was preparing for my departure back home.
I used to get a prompt reply from my eFriends which made my preparation much easier. They would share updates related to orientation and the events happening during the orientation. They also encouraged students to attend check-in and orientation as they are really important for international students.
I think this is one of the best programs for international students which helps them settle into university life."

La Trobe eFriend Anuja Sharma
What questions did you have when you arrived at La Trobe?
I had many questions when I first arrived at La Trobe. I was nervous and excited at the same time. I kept on thinking whether I would be able to make new friends or not. La Trobe is such a big university and I thought I would definitely get lost on my way to lecture halls and classes. I also had many questions related to my course, the LMS and the use of facilities. However, I approached Ask La Trobe and they had answers for all my questions.
How does the eFriend program actually work?
All the prospective international students who got an offer letter from La Trobe University are invited to join a transition group in Facebook. New international students can post their queries regarding their study at La Trobe and living in Australia in the group and eFriends respond to those queries based on their personal experience and the information provided by La Trobe International Student Services.
eFriends also regularly update information related to acceptance and predeparture , airport pick-up, arrival, accommodation, check-in, orientation, facilities and services available at La Trobe, public transportation in Australia, and much more.
It felt great to share my personal experiences with new international students. I am happy that I was able to help them with their preparation and settling into university life. I have developed a sense of giving back to community since then.

La Trobe eFriend Anuja Sharma
What did you get out of the program?
Before I started volunteering at La Trobe, my university life was all about attending lectures, tutorials, sitting in the Library and doing assignments.
After I started volunteering as an eFriend, I actually enhanced my University experience. I was able to build up new skills such as being more confident, networking with people, teamwork, time management and leadership development.
Apart from that I actually explored much more about La Trobe while searching for information to post in Facebook group for new students.
Why should other students at La Trobe sign up to become an eFriend?
I think other students should sign up to become an eFriend as it's not only a rewarding experience ,but also a great way to give back to your University by helping new students with their preparations and settling into university life.
It's an excellent way to develop professionalism through training sessions, networking and teamwork. You can also add your volunteering experience to your resume which can be very helpful when applying for jobs.
What do you love about studying at La Trobe?
Basically, everything! The way lectures and tutorials are held, the facilities and services available, the friendly environment, clubs and societies and volunteering opportunities.
If you had one piece of advice for new international students at La Trobe, what would it be?
The only thing I would suggest to new international students at La Trobe is to get out of their comfort zone, try new things such as joining clubs or societies and volunteering, enjoy the university life and make it memorable."