Ashley Eadon's time in India has been nothing short of an adventure. She's traveled the country, met former Foreign Affairs minister Julie Bishop, danced at an Indian wedding and pursued her passion for sustainable development and human rights.
Ashley has done all this while being financially, academically and professionally supported by a New Colombo Plan Scholarship – one of the largest and most prestigious study abroad scholarships available to Australian students.
"I gained the opportunity to study and intern overseas whilst learning a language," she says. "I've made wonderful friendships in and out of the NCP network. I have spoken at the Australian High Commission in India and met professionals highly successful in their fields.
"I have been able to travel and see the world and challenge myself whilst having a lot of fun. Honestly, the benefits and experiences are too great to count but I know this experience will be a foundational time for my career and life."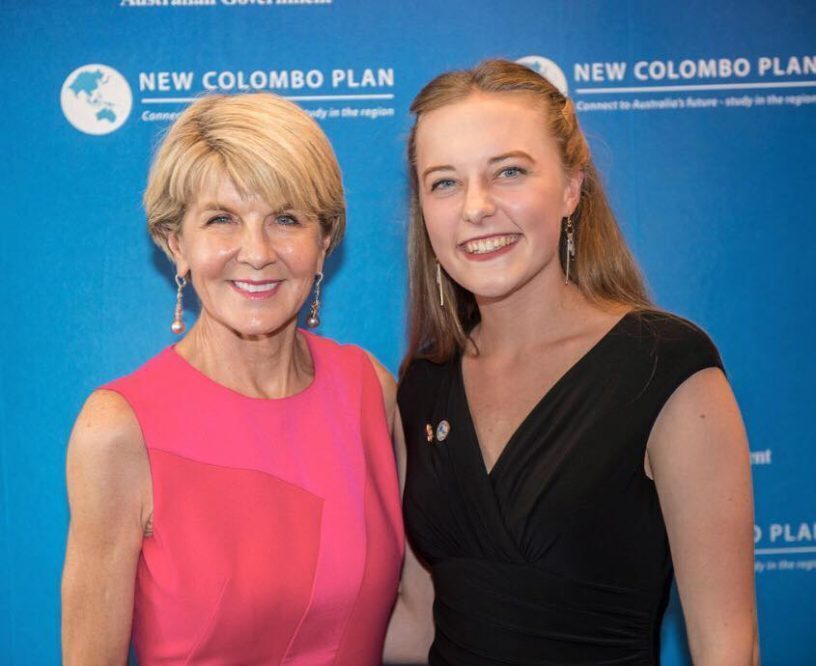 Ashley is halfway through a Bachelor of Laws and Psychological Science (Honours) double degree at La Trobe's Bendigo Campus. She studied abroad at Lady Shri Ram College for Women (LSR) in New Delhi, where she was the only Australian on campus.
"Admission into LSR is highly competitive," Ashley says. "The girls needed to score 98.75% or above. So needless to say, I was studying and learning alongside some highly intelligent and passionate young women."
It didn't take too long for Ashley to make friends at her new school during Orientation. She credits her quick adjustment to traveling and moving around Australia and the world throughout her childhood, living in the USA, Queensland and rural Victoria.
"My Dad was born in the Solomon Islands and I have family in over 4 continents, so I grew up with a global awareness that naturally formed a passion for sustainable development and human rights.
"I also care about the environment, fair trade and I want all children to have the opportunity for a quality education. I am passionate about people, learning new things and doing the best with what I have."
'Why I was chosen'
Ashley was shopping with her sister in Big W when she received the news she'd scored a NCP scholarship.
"I was so nervous to open the email but they put me out of my misery quickly with the first line stating I had won the scholarship. I danced around the aisle with blurry eyes and a feeling of disbelief. I was ecstatic and honestly blown away that I was a New Colombo Plan Scholar, I couldn't believe it."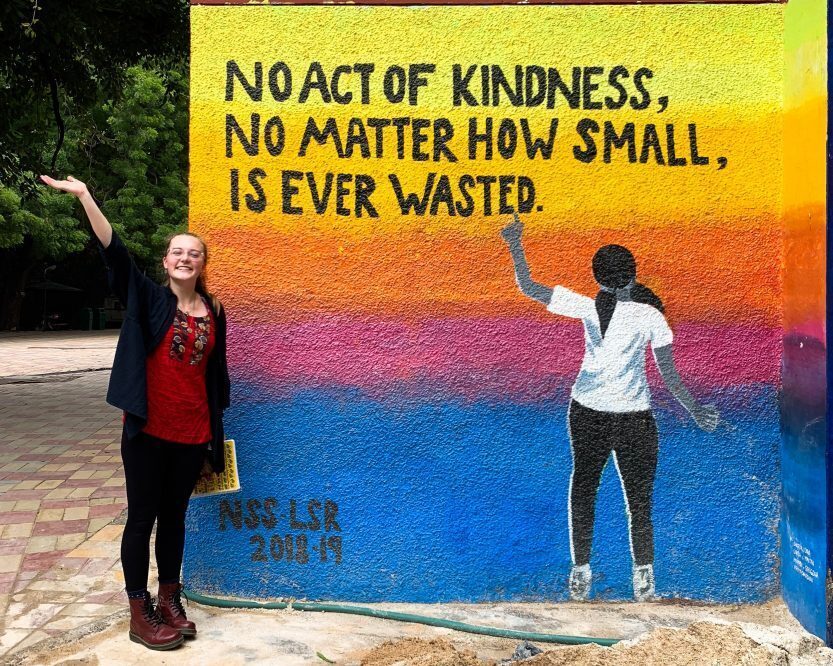 She'd found out about the scholarship opportunity by chance when attending a conference at the United Nations in Bangkok, Thailand, with the La Trobe Student Excellence Academy.
"I coincidentally ran into another La Trobe student and she told me all about her insane plans to live in Asia and study in India for over a year, fully funded whilst getting academic credit. I asked her a billion questions and found out about the New Colombo Plan Scholarship."
It was an opportunity Ashley knew she couldn't pass up. She understood it would be competitive but felt she owed it to herself to at least apply.
Ashley's past involvement in sustainable development and human rights causes during her time at La Trobe showed just how committed she was – a big factor in why she ultimately succeeded in attaining a scholarship, she says.
"For my other friends who are scholars that is also a big thing. They have all shown sustained interest and excellence in their field of study whether that be law, education, animal sciences, dance or whatever it may be.
"I had previously lived abroad in Thailand and undertaken an internship as a Youth Advocate for the United Nations. I believe that all of the volunteering, internships, paid work alongside my academic achievements painted a picture of who I am in a way that showed I am committed and passionate about my field and would be a good fit for the program."
Experiencing India
There were a number of reasons Ashley felt drawn to India. The country is an economic powerhouse, she says, packed full of diversity and has an incredibly exciting future on the world stage.
"India is big, bold and beautiful! It is often said that you don't visit India, you experience India. It can be an assault on the senses but there is literally no other place on earth like it. India does face immense developmental challenges but consistently produces innovative ways to combat these challenges. Every day in India was different and there was always something unexpected to see or learn."
"It's a land filled with deserts, snow covered mountains, cities, villages, hill stations, oceans and more! In one part of the country there can be snow, another part a sweltering desert and then in another state, dense jungles with tigers. There are 22 major languages spoken and over 720 dialects.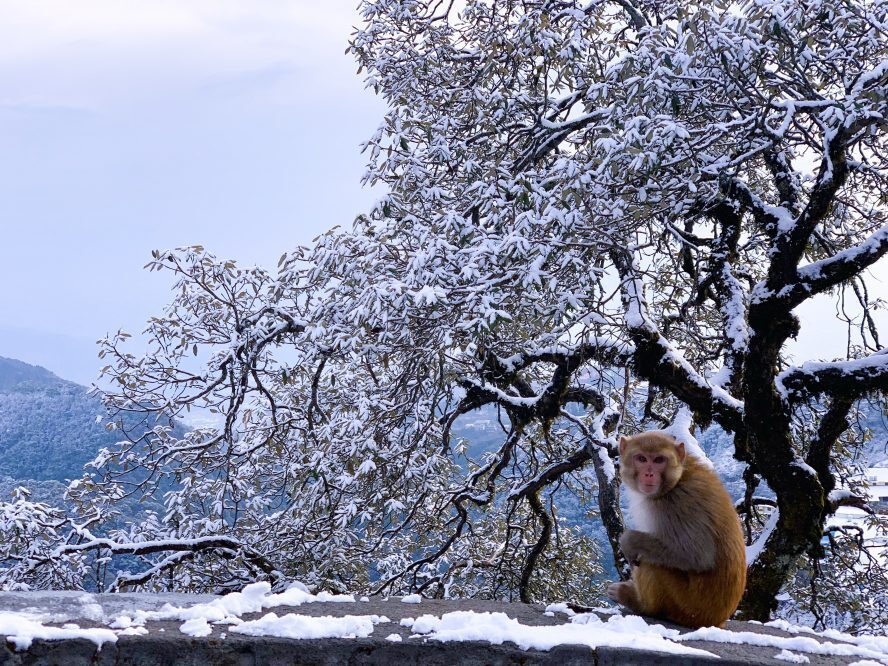 "India has a population of 1.3 billion people, with the main religion being Hinduism (practiced by 80% of the population) yet Buddhism, Christianity, Sikhism, Islam are also still practiced by hundreds of millions of people."
Strong ties to Asia are essential for the future, Ashley says. She believes the rise of Asia's middle classes, its technological advancements, growth of its cities and its booming economies are all reasons to see our futures become increasingly interwoven.
"We are moving into an Asian Age and understandably we would do well to learn more about our closest neighbours," says Ashley.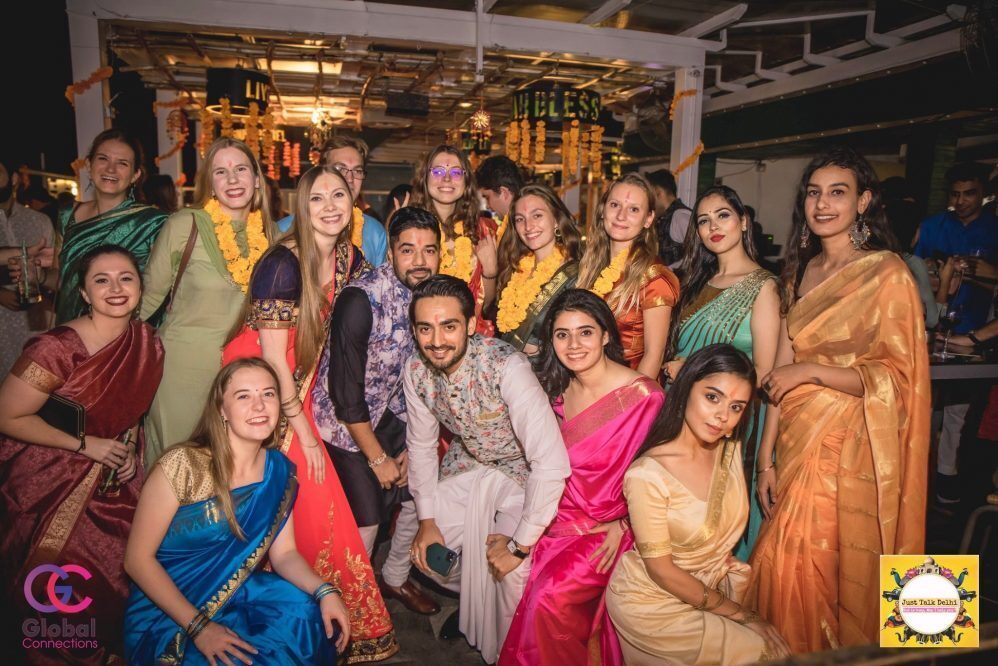 Internships, language training and weddings
NCP scholars are encouraged to undertake internships, and Ashley was able to experience a number of famous companies in India. She interned with IndoGenius, whose program allows students from New Zealand and Australia to travel India and visit organisations like Infosys, Google and Jaipur Foot. She also interned at the Centre for India and Australian Studies at O.P Jindal Global University.
She had plenty of unofficial mentoring, too, and lots of chai with peers, professionals and academics.
Stepping into a different type of classroom, Ashley took part in Hindi Language Training in Mussoorie.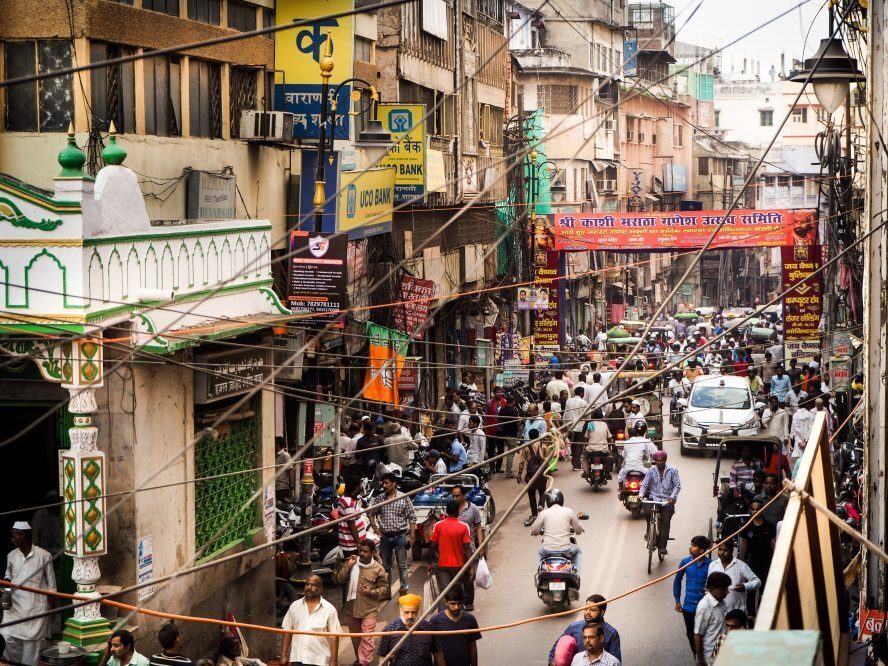 Outside of the classroom, she was lucky enough to be invited to a wedding in Rajasthan (Northern India).
"Indian weddings are large affairs – usually with hundreds of people attending, multiple events and functions occurring over multiple days and even over multiple cities! Wedding attendees traditionally never pay a cent, with food, accommodation and transport being covered.
"The Rajasthani wedding that I attended at the end of last year had approximately 400 people there, was held over three days and travelled between two cities (Jodhpur and Jaipur, 369km away from each other).
"I was the only foreigner there and was very sick. When I got back to Delhi post the wedding, I found out that I had contracted dengue, which is a mosquito-born tropical disease.
"In one of the main events of the wedding, I was honoured to escort the bride, (my friend's sister who I had never met until the day of the wedding) down the aisle. I then stood alongside the mother of the bride and held her hand as she cried watching her eldest daughter get married to the love of her life."
Called home as COVID-19 strikes
After nine months in India, Ashley was called to return home due to the worldwide COVID-19 pandemic. It's not all over though. She hopes to return to finish her adventure in 2021, still supported by her scholarship.
"I already have some exciting internships lined up and I want to continue working on my Hindi!"
As for a future beyond University, Ashley is considering human rights law, peace-building or advocacy.
"No matter my future role, I'll always aim to advocate for change that benefits the people, to not let greed dictate policy choices and to speak up and call out injustice."
Why YOU should apply for a 2021 New Colombo Plan Scholarship
A New Colombo Plan Scholarship is truly a once-in-a-lifetime opportunity, Ashley says.
"The connections you are provided through DFAT are invaluable. You will be funded to study, intern and learn a language in a country, organisation and university all of your own choice. You will have opportunities to travel, attend events and have experiences that are unlike anything you have experienced before.
"Travelling and living abroad isn't always easy. Particularly travel within Asia. So many people questioned my decision to move to India by myself. My time abroad wasn't always easy. I got dengue, food poisoning, lost my bags and got ripped off, but honestly I am so glad I went. The positives, for me, outweigh the negatives a million to one. I would encourage you to be brave, step outside of your comfort zone and go experience the world in a new way! You will be better for it.
"100% apply, you have nothing to lose and only things to gain."
Impact of travel restrictions
The 2021 NCP Scholarship round will be conducted at a time of considerable unpredictability, particularly relating to international travel. Potential candidates should consider this when planning of their programs. Given that it is not known when travel restrictions (both Australian and in host countries) will be lifted, it may not be possible for future scholars to commence their overseas study component in the first (or even second) half of 2021. We encourageyou to carefully consider whether you will have flexibility to commence your NCP study component from at least the second half of 2021 or, if necessary, be able to defer to 2022.