Second year Bachelor of Arts student, Vanessa Villaneuva, has been awarded the prestigious Walter Mangold Language Scholarship.
The generous travel scholarship, valued at $A12,000, is awarded to language students currently attending a university in Victoria who have reached second or third year proficiency, and who apply for an exchange program or study abroad placement to continue their language studies overseas.
Vanessa plans to spend two semesters studying Japanese language at Akita University in Japan, commencing in July this year. The scholarship funds will contribute to her travel and living costs while there.
Vanessa shares the things she's most looking forward to as she heads off on her year abroad.
"I applied for the Walter Mangold Language Scholarship because the scholarship's objective is to 'promote international understanding and tolerance through the study of other languages and cultures.' I feel that objective lines up with my own.
I'm a member of the La Trobe club, Hakama Nakama and through the club, I've been fortunate to meet people who have studied in Japan. I've heard their experiences and found it very interesting. In my Japanese class, many of my classmates went to Japan for exchange and short term programs and have also had shared their amazing experiences with me."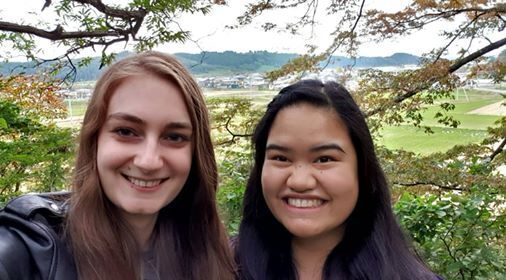 Clubs, societies and a stellar selection of subjects
"I chose Akita International University as my overseas institution for a number of reasons. Firstly, it's a renowned university with a well-rounded humanities course. Few other Japanese university options could provide me with such a wide and interesting array of subjects. In particular, I am interested in the subjects Akita Studies and Akita Rural studies. Through these subjects, I will be able to learn about Akita and get to know the people who reside there.
Akita International University has a broad range of clubs and cultural activities available to students. As a person who places a huge emphasis on community engagement, their program appeals to me heavily. I have spent my high school and University years volunteering in the Saint John's Ambulance Cadets, Saint Vincent de Paul, school bands, various Japanese culture clubs, choir, and Strings Ensemble.
At Akita International University I want to expand my musical talent to participate in the University's many musical clubs and circles. Hopefully I'm able to join the AIU Kanto team, where I will be trained in the art of traditional Japanese drumming and flute playing. Other cultural clubs that interest me are the Ikebana club, where I can immerse myself in the art of Japanese flower arrangement, and HAPPY PEOPLE, which gives me a once-in-a-lifetime chance to interact with Akita locals in their homes and farms.
Cultural experiences
"The first thing that I hope to do when I arrive in Japan will be to taste the amazing food. Whilst in Japan, I would like to experience all of the historical, cultural and environmental activities available to me. One of the first places I would like to explore is Kakunodate- a town famous for its beautiful samurai houses, and museums detailing the areas' history.
One of the cultural events most famous to the Akita region is the Kanto featival, a summer festival where participants balance long bamboo poles topped with lanterns. This festival is considered an 'important intangible folk culture property', and as a member of the Kanto club I hope to not only view the festival from afar, but physically participate in it myself.
Akita is also an incredibly mountainous region, and home to some of the most beautiful hot springs in Japan. I hope to be able to climb these mountains, to see the views from the top, and relish in my victory at one of the local hot springs.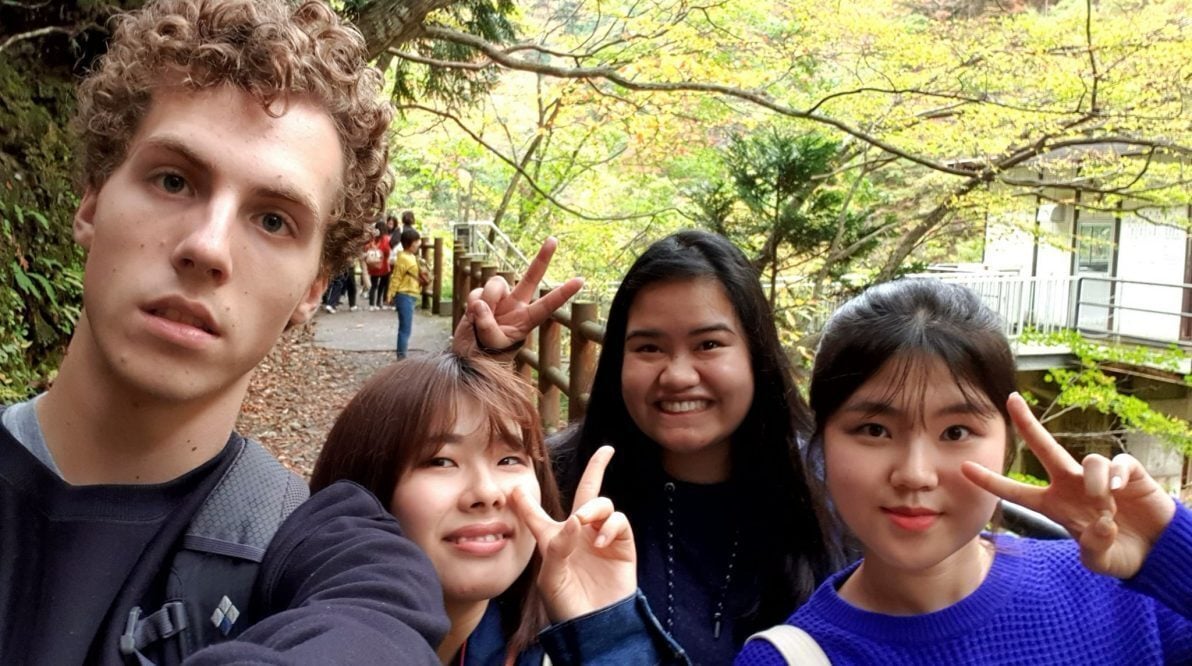 Why Japanese language?
"I remember as a child, I would watch anime with my siblings and I was very curious about it. As I got older, I started to learn Japanese language in school and I have not stopped since. The first words I learnt were greetings and self introductory phrases, and I've learnt a lot since. I am in no way fluent in Japanese, however I do aspire to be in the future.
Since the beginning of high school, I have always wanted to go on exchange. So much so, that I became involved in my high school's exchange program with Takada High School in Japan. This started in year 8, where me and my family would hosted one of the students to stay with us every year and this became a recurring event in the years ahead. The year after I started hosting, I was then declared the captain of Takada Homestay Exchange Program and was the captain until I graduated.
During my captaincy, I was offered and took the opportunity to go on exchange to Japan. This was one of the most memorable times of my life, I was able to experience the life of the average Japanese student from clubs to cram school. Whilst experiencing this, I was exposed to so many new experiences that I would have not been able to do otherwise. I was able to make friends who I keep in contract with to this day, I have gained knowledge which I still reference to and I was able to gain more insight about myself. I would like to experience exchange again as a university student, I am very interested with how the two education systems compare and what it is like to experience both.
The students that I hosted in the past have taught me so many things. For that, I am eternally grateful for all that they have done for me and I will never forget the impact that they have had on my life. I wish to surround myself with Japanese culture and learn about it from the country and its people, through interaction and engagement in their native language. I want to be able to travel and share what I've learned so those in my community back home can learn with me."