We've all seen the news reports about the fish kills in parts of the Murray-Darling Basin.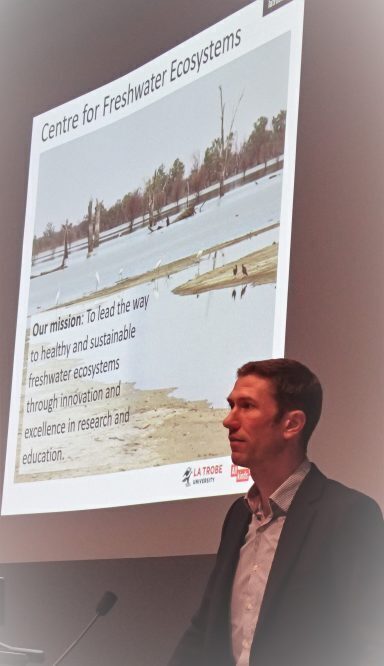 Pretty horrifying stuff.
But it might give you some comfort to know La Trobe is playing an important part in looking after the health of our freshwater ecosystems.
That was the message at last week's launch of the Centre for Freshwater Ecosystems.
Led by La Trobe Professor Nick Bond, the Albury-Wodonga-based centre brings together experts in freshwater science and water management to help manage and restore the long-term health of river ecosystems like the Murray-Darling.
"Now, more than ever, it's crucial that the biodiversity of our complex and fragile freshwater ecosystems is fully understood, to ensure effective and sustainable management," Professor Bond says.
"Ecological and environmental research conducted by our teams of scientists at The Centre for Freshwater Ecosystems plays a vital role in underpinning and informing water policy – helping protect and maintain our freshwater systems for future generations."
The newly minted Centre for Freshwater Ecosystems will keep building on the good research already conducted by the former Murray-Darling Freshwater Research Centre.