The Albury-Wodonga Campus was on show yesterday as hundreds of prospective students came to learn more about the awesome collection of courses and opportunities on offer at La Trobe.
And there to greet them with smiles were our trusty troop of student ambassadors, people who know all about the benefits of enrolling at our fabulous University.
Fourth-year Social Work student Sophie Cleal was one of those enthusiastic helpers.
She says Open Day is a great chance to hear from the next generation of La Trobe students what they're interested in learning.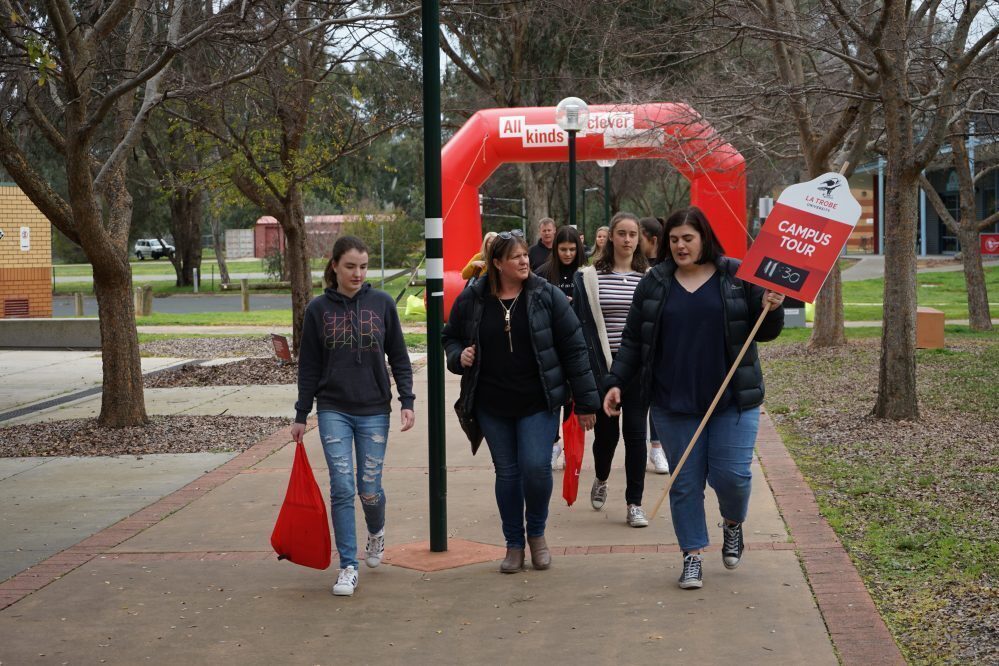 "Today we've had a lot of Nursing students, and a lot of Biomed interest," she says.
Sophie says a lot of the visitors have wanted to check out the student residences in case they decide to live on campus.
"Also, just general course information: what their semesters wil lbe like, what sort of classes they'll be doing and what jobs can they can get out it," she says.
"I've met a couple from Melbourne, so they've come quite a long way.
"But most of the people are local."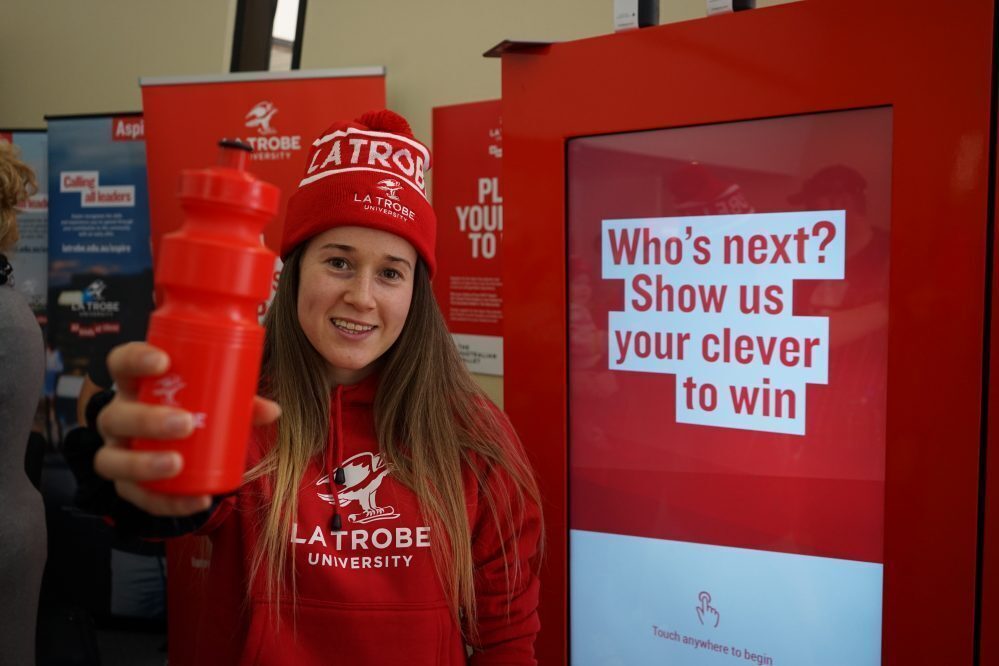 She's relished the chance to show off some of the Campus' best assets, including:
the unique, four-year Social Work Masters
World-class nursing facilities
the enviable Psychology program that runs at Albury-Wodonga
Asked what she loves about the Albury-Wodonga lifestyle, Sophie believes the Campus offers a more relaxed and friendly environment than the city, but it still gives you the same opportunities that Melbourne would.
"If a student is quite anxious about university, it's great to come here," Sophie says.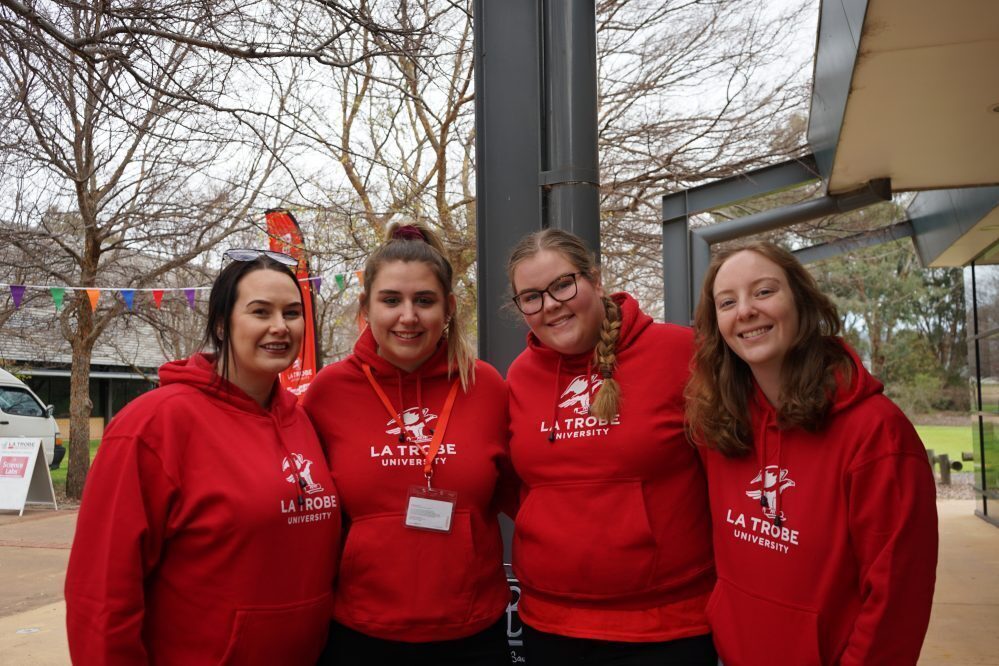 "You get to know everyone on a better level – your lecturers have more time for you."
Deagan Jackson is another Social Work student who was repping La Trobe on Sunday.
He knows how important Open Day can be in a student's decision-making process because, paradoxically, he didn't go to an Open Day before first enrolling at Uni!
He quickly learned that life at the Melbourne university he enrolled at wasn't for him and so moved back home to study at La Trobe.
"People should 100 per cent make the most of Open Days," Deagan says.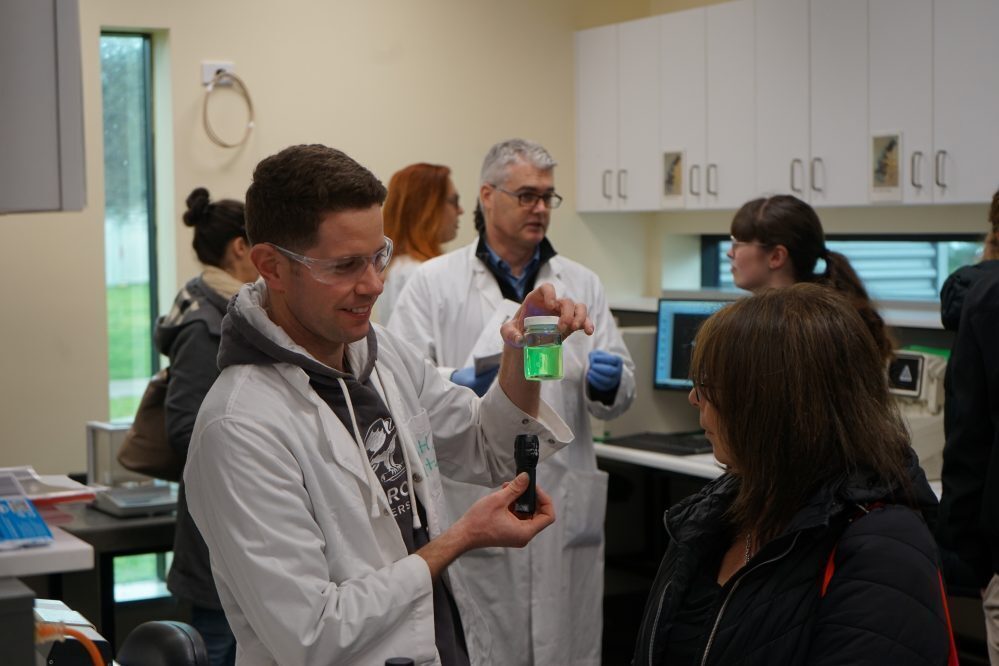 "You can ask anything about the Uni, and it's good to help people smooth their way into study," he says.
He was struck by how young some of the attendees were.
"I've helped one mature age student, but there's lots of year 11s – and even some year 10s!" he says.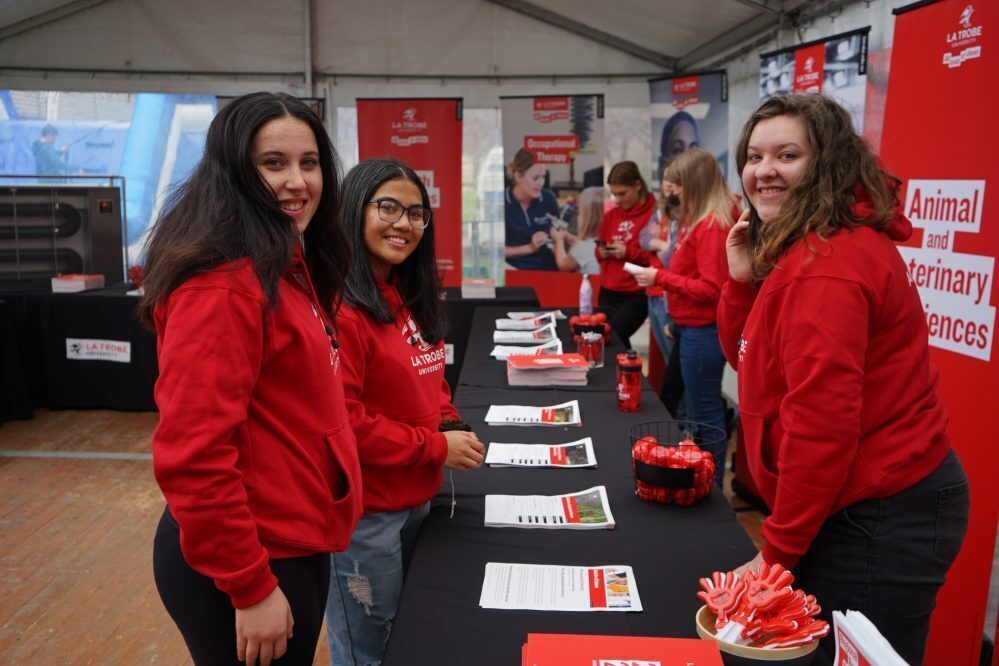 La Trobe staff member and student Bella Pezzimenti joined Sophie at the welcome desk on Sunday and recognised lots of this year's Open Day crowd: she works in the Year 11 Pathways program that encourages students at local schools to consider coming to La Trobe for University.
"It's a realy nice day for the the students and even the parents enjoy getting to know about their kids' lives and their aspirations," she says.
"It's great to have those connections with parents, the kids really want their parents to come along."