Didn't get to Market Day on Thursday?

You must be kicking yourself!

It was your chance to check out the best bits of life on the border: sports organisations, social clubs, local businesses and free university services were all on show!
Oh, and did we mention free ice cream?
See, here's proof: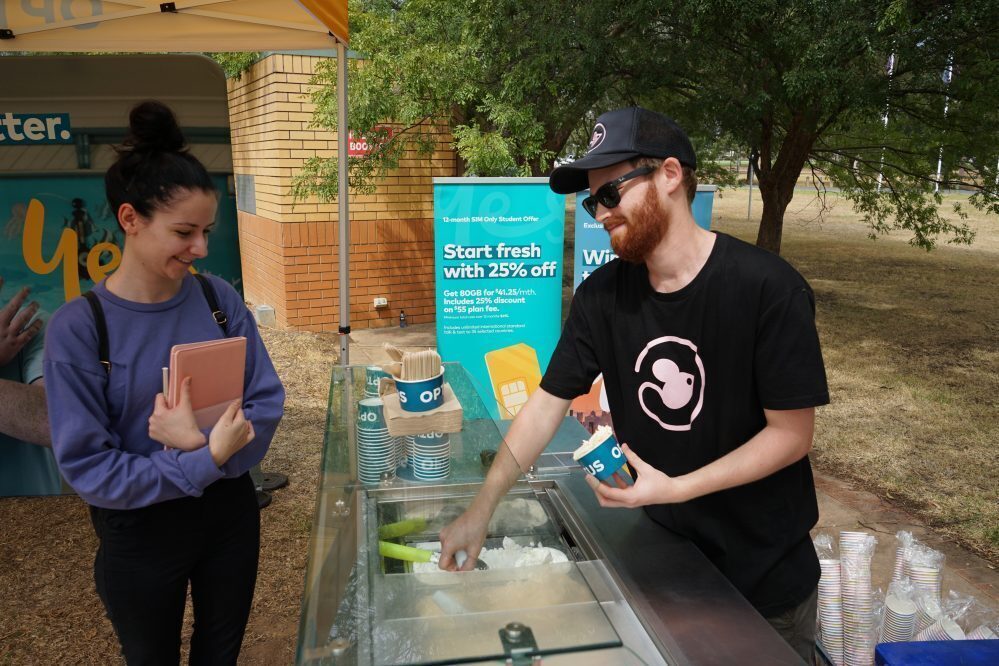 Don't worry – your trusty MyLaTrobe correspondent was on the ground to bring you all the highlights.
Connect Volunteer Aaron, who was manning the dangling donut eating competition (yes, this is a real thing!) told MyLaTrobe it was a great way to explain to new students what he and the other volunteers do.
"We're a presence on uni that allows people to ask questions like, "Where am I going?" or even "My life is not working out, how do I work out [how to] study?" he said.
Over at the netball club stall, Catherine was working hard to attract new members. She described the atmosphere was "buzzing".
There's people everywhere," the netballer said.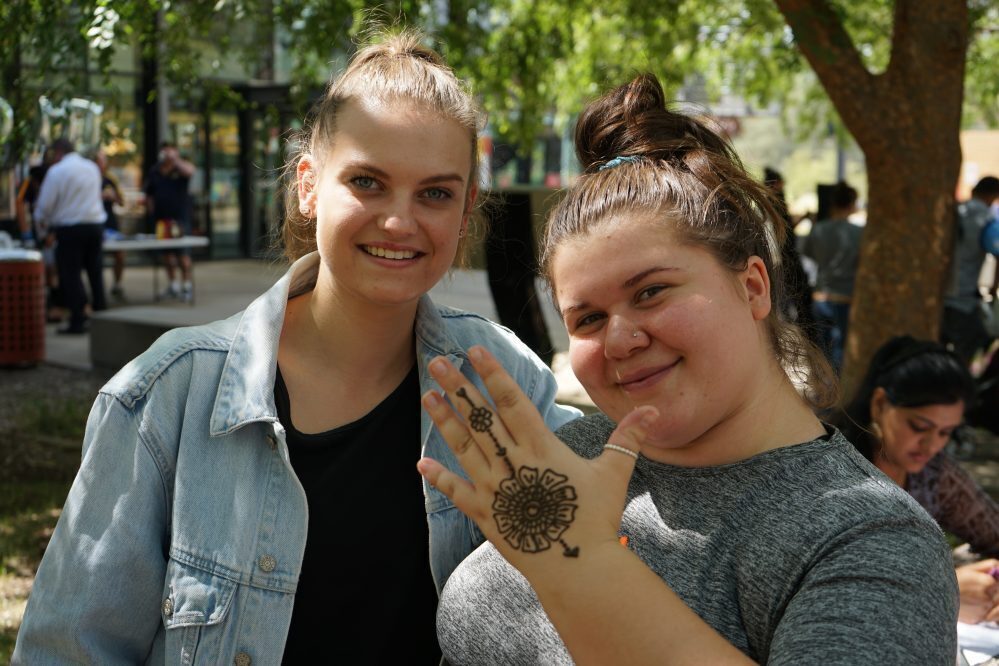 "It's good to see so many clubs and organisations from the community around."

Asked why she liked playing sport for her university, Catherine said: "It's really good to meet people of all kinds of courses and communities.

"We've got people from Sydney and Melbourne involved.
"Plus everyone knows La Trobe, so it's a good backing (to have)."
Of course, it wouldn't be a Market Day at Albury-Wodonga without your trusty student association.
WSA member Mel spent the day promoting the upcoming Pride Mystery Road Trip, April's Wine and Cheese Night as well as a slew of activities aimed at the campus' mature age students.
"It enhances your university experience," she said about the WSA events.
"You get to come out, meet new people, have fun."