Feeling a little overwhelmed at this time of semester? You're not alone.
That's why there's support staff on campus to help ease your stress levels and develop those skills necessary for getting through the end-of-semester period.
Brain food for thought
Counselling services at the Albury-Wodonga campus recognise that it's important to keep your minds and bodies powered as the end of semester approaches.
So they've put together a mini smorgasbord of brain food to help keep your minds razor sharp for those last few assignments and exams.
Until May 31, there's a spread of treats in the David Mann library to lift mood, concentration and memory levels.
Snacks up for grabs include: green tea, blueberries, pumpkin seeds, dark chocolate and walnuts.
Five ways to wellbeing
Your Wellbeing staff are keen to promote these five different research-proven ways you can live a healthier lifestyle:
Connect
Be active
Keep learning
Be aware
Help others
There's even a reward for those who share what they do to live by these ideals.
Follow the Albury-Wodonga chaplaincy Facebook page and post something you do that involves one the post about the Five Ways to Wellbeing, and you could be one of three students to win a $15 Coles Myer voucher!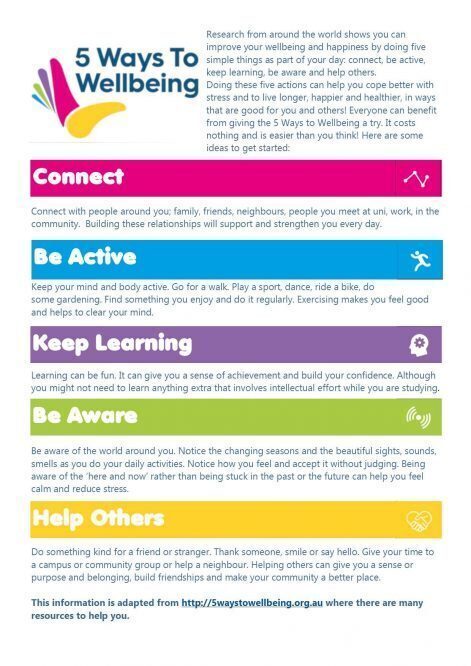 Biggest Morning Tea
From 10.30am this Thursday, join us at the David Mann library at La Trobe's Albury-Wodonga campus to share a cuppa in support of those impacted by cancer. Donations for the Cancer Council will be accepted on the day (not compulsory) or can be made using the Cancer Council fundraising website.