So, Midsumma is over. Mardi Gras has come and gone for another year.
But that doesn't mean we're over the rainbow just yet.
La Trobe has its own Pride Festival happening later this month and it needs you to make it fabulous.
The Albury-Wodonga campus is looking for students who'd feel comfortable being a part of a panel discussion on Pride Day (March 26).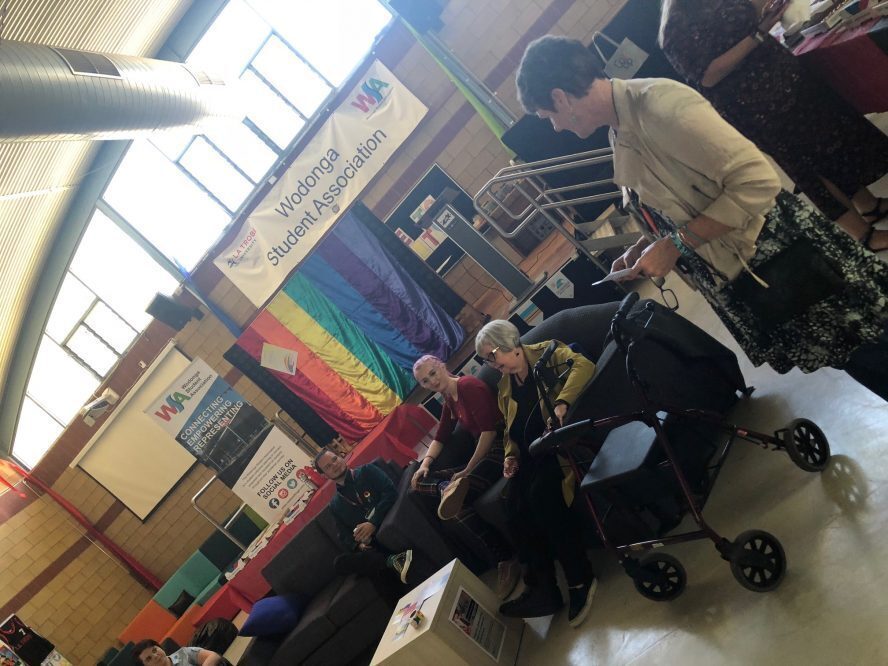 You'll have the opportunity to talk about your experience as someone who is same-sex attracted, sex- or gender-diverse.
No-one is better placed than you to explain the meaning of pride.
This year's theme is Individuality and Inclusion, so expect some questions on these all-important topics too.
Maybe you're keen to get involved in Pride Day but not feeling quite ready to get up in front of your peers – that's okay too.
Albury-Wodonga counsellor Robyn Quinnell would love to hear from anyone eager to help make the day one to remember.
You can email her at r.quinnell@latrobe.edu.au, or phone her on 02 6024 9627.