Growing up in the landlocked Brazilian state of Minas Gerais, La Trobe PhD candidate Lorena Bettinelli Nogueira spent more time around rivers than the ocean.
Her father's love of freshwater fishing was perhaps the earliest sign she too was destined for the life aquatic.
Now, Lorena is part of the team at Albury-Wodonga's Centre for Freshwater Ecosystems, and is striving to solve an age-old question about three Australian fish species.
The fish biologist is studying the behaviour of Golden Perch, Murray Cod and Trout Cod larvae, documenting how they disperse in our river systems.

"It's a big knowledge gap, and it's a big issue for conservation purposes – especially when you have rivers being dammed all around the world."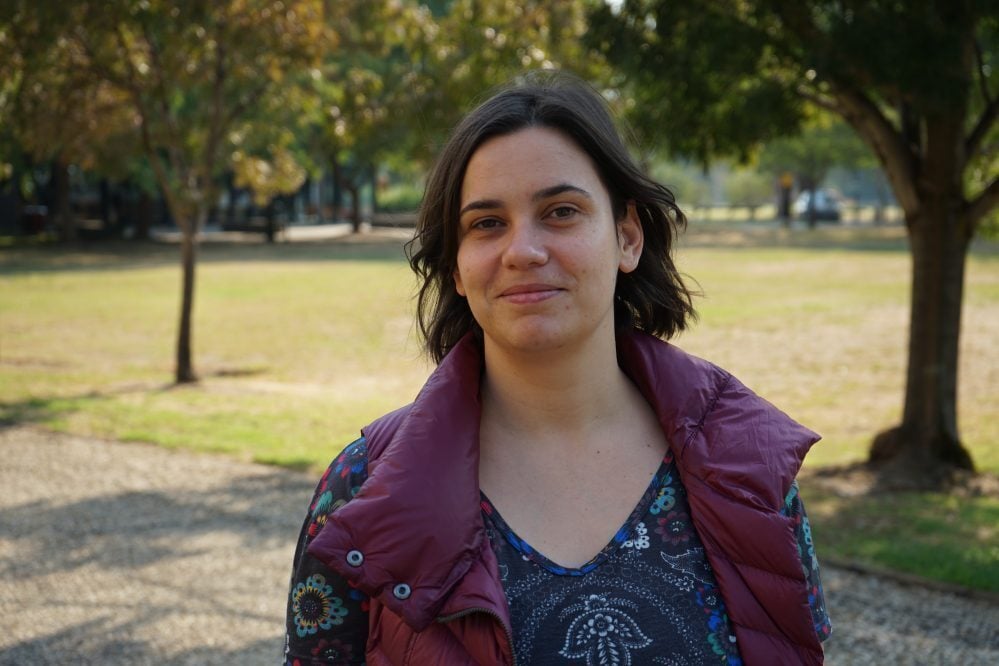 "People used to believe that fish disperse as a passive particle, like a seed would do, but what I'm seeing is they can orient themselves in the river and change their direction.
"They can choose different areas, different spots."
Her research requires her to release individual baby fish, ranging from six to 15 millimetres in size, into a large oval tank, where she films their responses to different conditions.
The work is already receiving a lot of attention, winning an award for best presentation at the 21st Brazilian Conference of Ichthyology in February.
Lorena has already spent three years living in Albury-Wodonga and says she loves the small town environment.
"I think we're closer to the supervisors on this campus," she said.

She's not sure where her study will lead her next, but she's open to the idea of post-doctoral research at La Trobe.
One thing she knows is that, so long as she works with fish, she'll continue to be teased by acquaintances jealous of her study.
"People usually make a lot of jokes saying, 'You're not going to work – you're going fish!'"