If you're spending all day on Campus, then when are you going to find time to keep that Instagram feed ticking over with beautiful pics of life on the border?
Well, start by looking around you!
The La Trobe Campus at Albury-Wodonga is full of picturesque nooks just waiting for the click of your phone camera.

1. Central Thoroughfare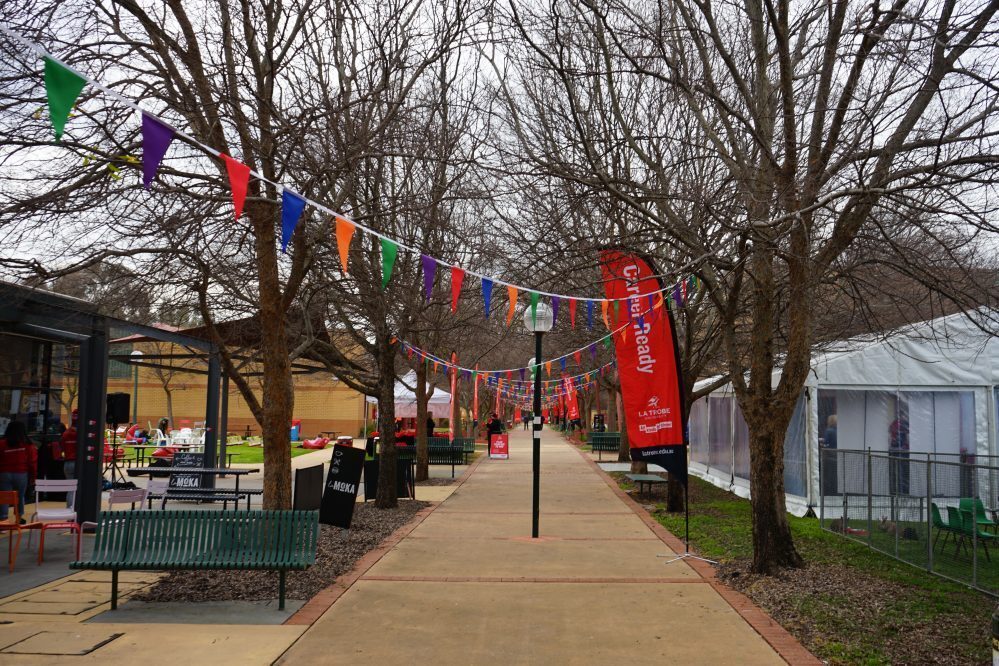 It's a little bit of Central Park right in the heart of leafy Wodonga.
Stroll from the your on-campus accommodation in the west, to the WSA's Hangar offices in the east – without ever having to turn a corner.
2. La Moka Cafe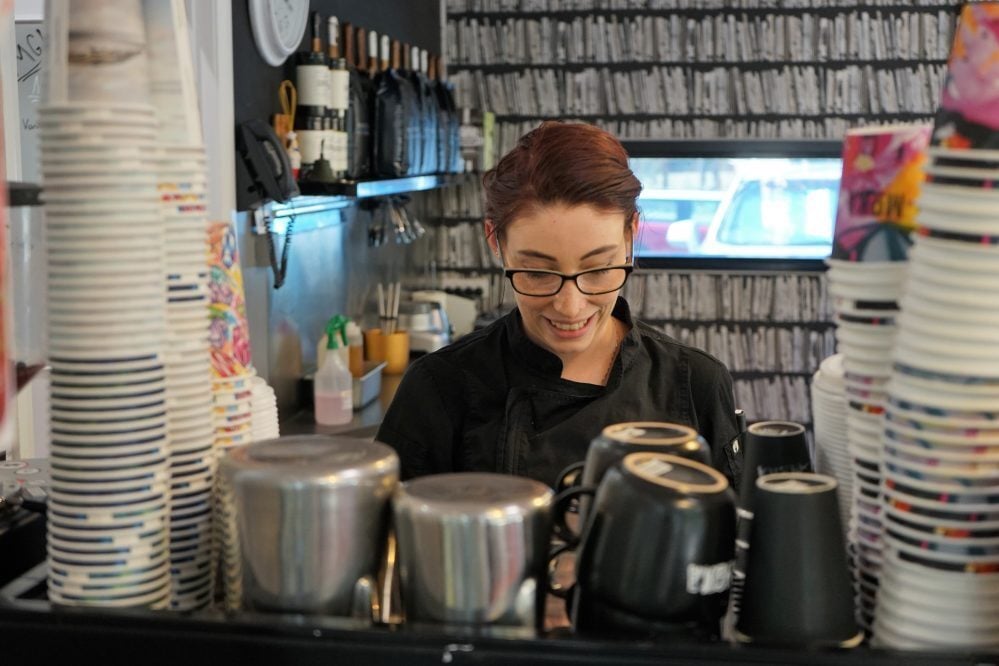 The coffee is good, the staff are friendly and the fit-out is on point.
Can you picture snapping a shot of your artsy takeaway cup up against that bookshelf wallpaper? We can!

3. Your own private Zen garden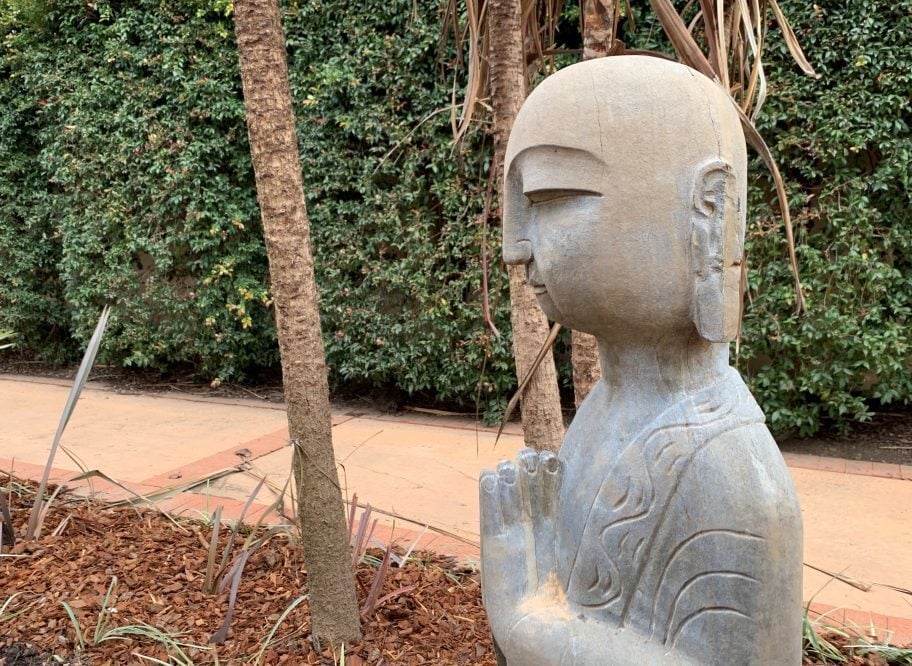 Get your head right by taking a deep breath at this little spiritual haven.
Tucked next to Building 4, the zen garden might be undergoing a bit of maintenance work right now, but we know it'll be a sanctuary again before too long.
4. Chess board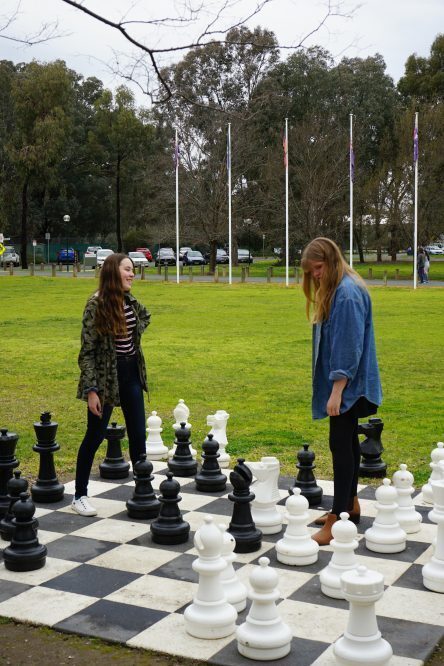 Check it out, mate. It's a game of strategy, but capturing a shot of the giant chess board is a piece of cake.
Upload your chequerboard pic and you'll be king or queen of the 'Gram before too long.
5. Table tennis table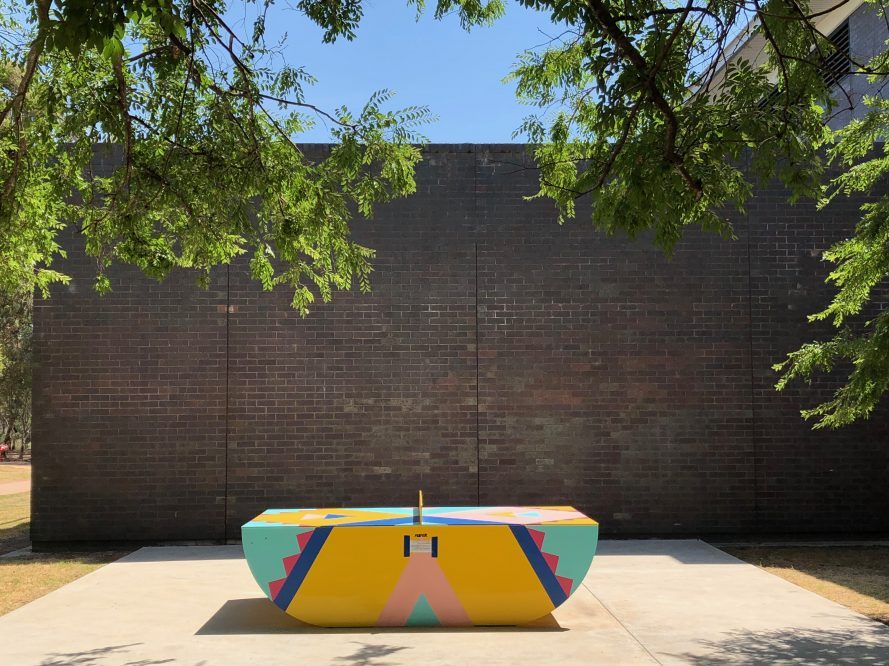 Ping: pong fans. This isn't just your average table tennis table.
This Aztec-by-way-of-the-Bahamas design is a smash on campus. Why not show it off online (don't forget to tag @mylatrobe)?
6. David Mann Library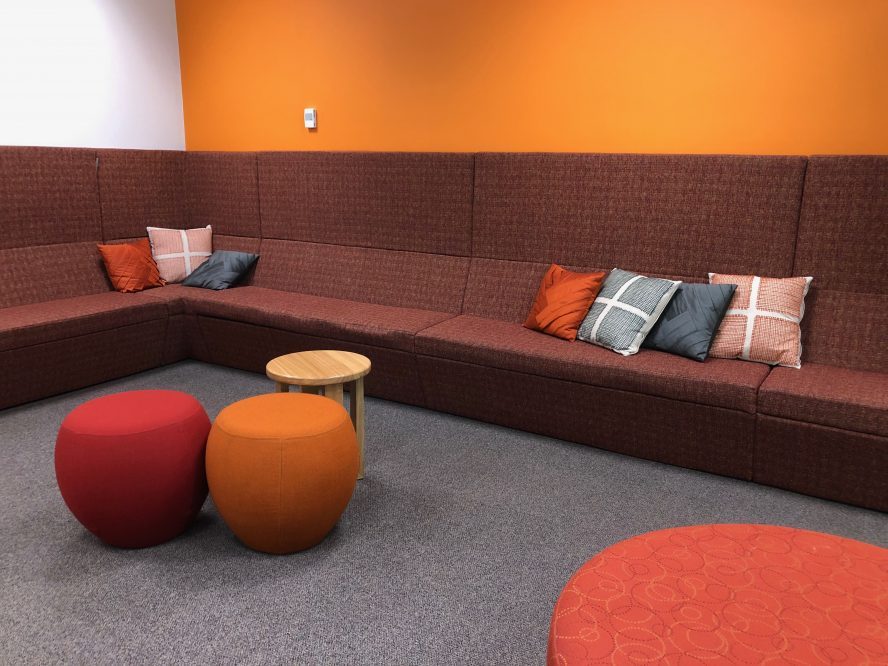 With tones of cherry, claret and tangerine dream, this study nook inside the David Mann library is the perfect place to plonk yourself with a good book (or an even better assignment).
7. Library door bulrush artwork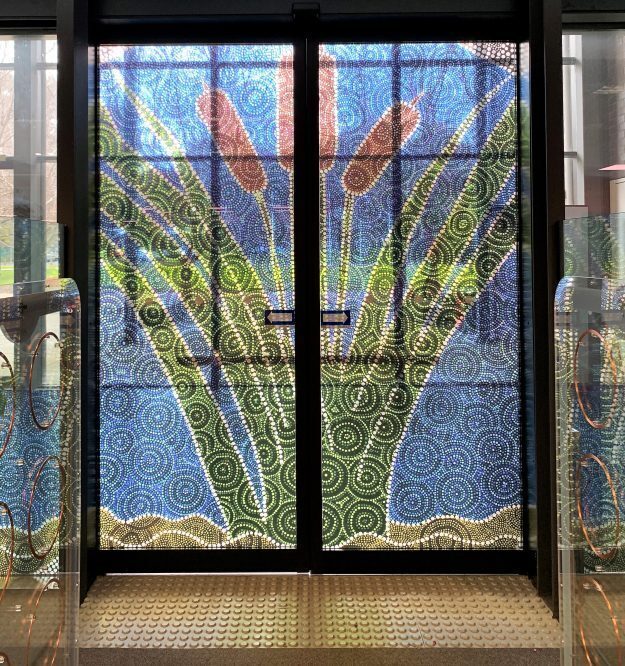 The decal on the Library doors is more than just a burst of colour. The bulrush design is a nice nod to the oldest continuing civilisation on Earth.
Reeds of Life by Alison Simpson Wighton was the winner of an art competition run by the Albury Wodonga Campus for Open Day celebrations back in 2013.