Meet Haylee, Millie and Srishti: three first-year students at Albury-Wodonga and the stars of the latest edition of The Uni Podcast.
We love visiting all of La Trobe's regional campuses and having a chat to students – the beating heart of our University!
This week's topic is procrastination, aka what you do when do not want to be studying.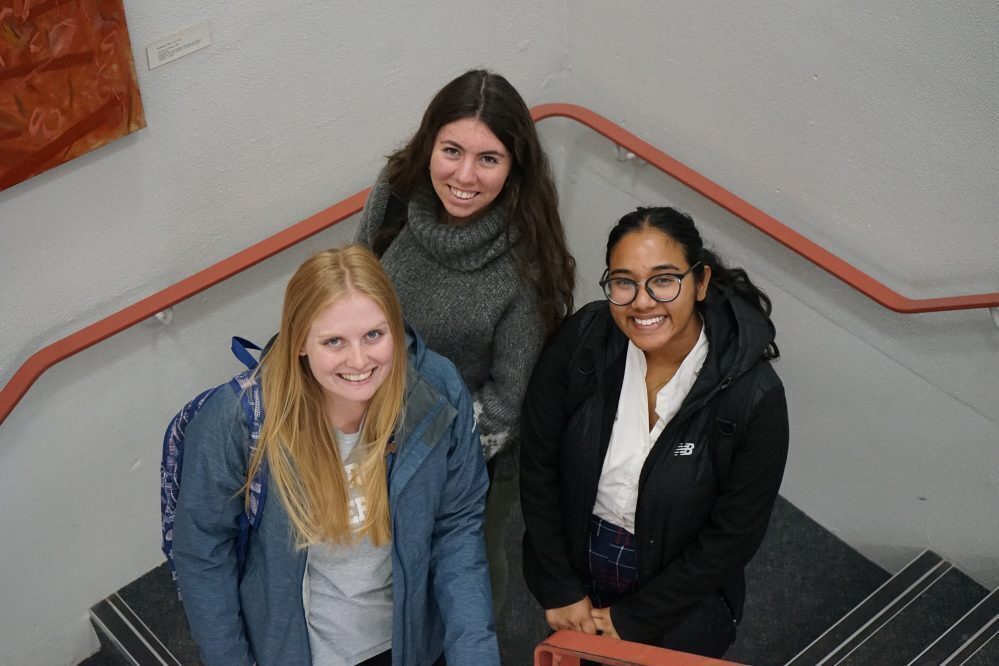 No doubt you'll nod in recognition when the students talk about their favourite ways to distract themselves. Unsurprisingly, Netflix plays a key role! But cooking, cleaning and pets get a mention too.
They also suggest some insightful ways of getting yourself back on track when you need to knuckle down.
The trio of student scientists also talk about Commons Time, a pilot project at Albury-Wodonga that every week brings together first-year students from similar disciplines for an hour of icebreakers, uni hacks and study support.
You can read more about the program here.
Now get listening! Tune in via Spotify, iTunes or SoundCloud – or stream the episode below.