2020 has thrown a curve ball to students. Those who were meant to go overseas, could not. So, what do you do? For Zara Protopopoff, it was switching up an in-country Overseas Short Program to a Virtual Internship through CISaustralia.
"I was supposed to study in Los Angeles at UCLA during the 6-week winter semester break. When that was cancelled in April, CISaustralia recommended that I undertake a virtual internship, as I am close to graduation." Zara explains.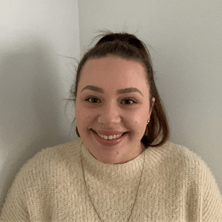 Zara's passion for marketing led her to a Virtual Internship in Digital Marketing
"I am currently undertaking a Bachelor of Commerce, with a Marketing major. Since the beginning of my degree, I have discovered I have a passion for marketing, specifically, digital marketing, as I believe that this is where the future will lead us. I wanted to participate in a digital marketing internship to discover if this is a career path for me!
"My virtual internship is taking place in Massachusetts, where there is a 15-hour time difference. This means that we often meet at 7am (Melbourne time), as that is 5pm for them. We try to meet at least once a week to touch base and I will sometimes learn how to use a new platform. In the meetings we will discuss the plan for the following week.
"Every week I have had the task of creating CISabroad's social media content and I would often receive another task, such as looking through their Google Ads and creating a new ad campaign.
"Virtual internships are very flexible around university, as you create your own hours. My virtual internship made it clear that I would never have to compromise my university work in order to complete work for them. I spend approximately 15-25 hours per week working on my internship."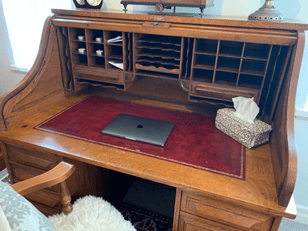 Still experience local culture from home
When you are in-country for a program, there are many opportunities to experience the local culture. CISaustralia's programs include cultural elements so you don't miss out.
"CISaustralia's Virtual Internship program included weekly "cultural discussion" with one of their American employees. In each session we discuss a different topic and make comparisons to life in Australia. We have covered topics including work culture; geography, diversity & food; university life; healthcare; US government system and sporting culture, competitions & gambling," says Zara.
"I am finding these cultural discussions really interesting, as it gives some insight into their culture, without being there. I have also experienced some cultural differences in my meetings with my internship company, where I have discovered words that have a completely different meaning in Australia!
"Additionally, there has been spelling and grammar differences that I have had to adjust when creating content for their social media. For example, in the US, "travelling" is spelt with a singular "l" and often "s" in words is replaced with a "z". I have also found that they regularly use a comma before "and"."
"The virtual internship allowed me to understand what a career in digital marketing may involve, as well as allowing me the opportunity to take creative control of certain tasks, such as social media content and google ads."

– Zara Protopopoff
Adapt and become career ready
With the rise of remote working, the benefits of virtual internships will help make you career ready. Choose a virtual internship that suits your degree and put into practice what you learn in the classroom.
"The list of benefits of this program are endless, however, top of the list includes the skills that I've learnt throughout the internship, the ability to work remotely across time zones and cultures and the confidence that I have developed within the digital marketing area," explains Zara
"I think the highlight of my program was definitely discovering my passion for digital marketing! I knew that I enjoyed it from what I had previously learnt in class, however, being able to take creative control and create social media content and assist with the search engine optimisation (SEO) and search engine marketing (SEM) at my internship company really allowed me to see my own potential, as well as develop my skills and confidence in digital marketing."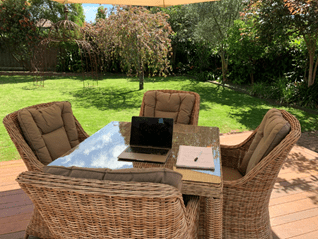 Zara's advice to you
"DO IT! A virtual internship has been the best way to immerse myself in another culture during the current pandemic. It has also given me something to do in my spare time during lockdown. I have learnt so many new skills that I will continue to use for many years into the future.
"If you are considering participating in a virtual internship, understand that it will be hard work. It is not easy working across time zones and cultures; however, the end product is definitely worth it! Spending the last 8 weeks interning virtually have allowed me to grow significantly in my knowledge and confidence in my chosen area of study!"
You can watch Zara's testimonial for CISaustralia here.
Ready to find your Virtual Internship?!
Head to La Trobe Abroad's Overseas Short Program page to find Virtual Internships available through CISaustralia and to see the full list of online programs available over the summer break from our international partners.