You're in your final years of study, and you're starting to think about what the future holds. Questions that have been percolating since you started your degree have now bubbled to the surface and they're only getting bigger.

How will you stand out during applications and interviews?
What kind of company would you like to work for?
Which industry is the right one for you?
What kind of position should you be applying for?
Do you really know all your options?

*screaming in the distance*

Don't panic! There are plenty of ways you can prepare yourself to climb the career ladder, while you're still studying.
1. Network with potential employers at our Careers Showcase
There's one huge event on the careers calendar you shouldn't miss: the Careers Showcase. Kicking off from March 19-20 at Melbourne campus, more than 50 local and national employers will be ready to meet you. Opportunities rarely come looking for you, but this is one of those events – employers will be recruiting for internship programs and graduate roles.

Chat one-on-one with your potential future employer and uncover what it's really like working for some of the most well-known companies in the country.

Learn about application processes, meet La Trobe alumni (graduates) and hear how they landed their graduate job. Register and read up on our list of employers so you can do a little research beforehand. Bring along a friend, it's completely free and could help shape your future career path.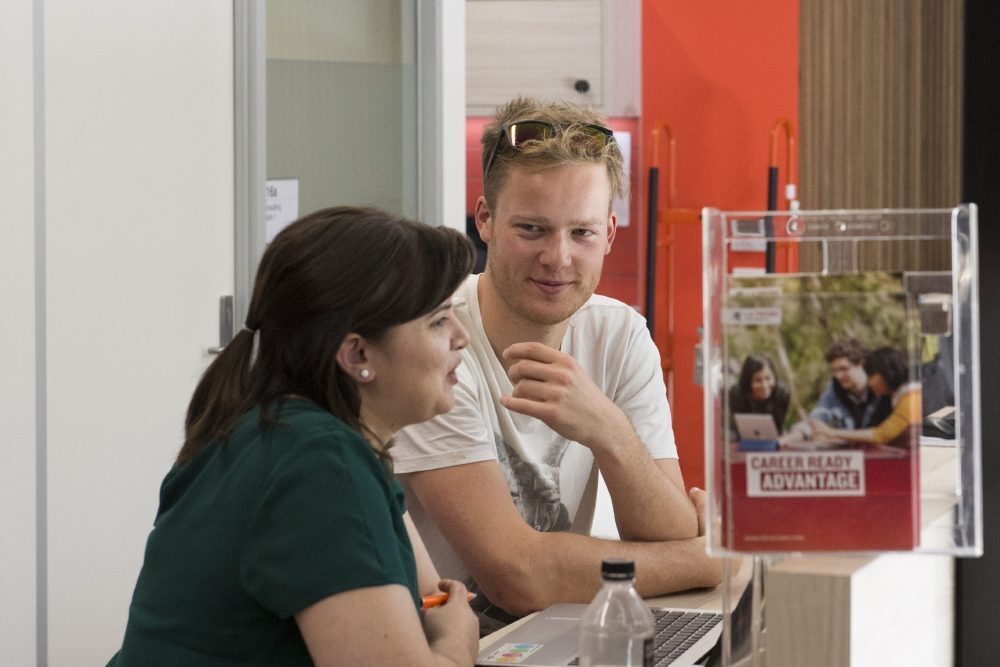 2. Build your experience
How can you start chipping away at that all-important 'Experience' section of your resume? Other than completing an internship, working a part-time job definitely has an impact your overall experience.

Register with Unitemps to find paid work opportunities and internships at La Trobe and beyond. Explore job opportunities (full-time, part-time, casual or internship vacancies) in the community, or on campus through our Career Marketplace.

If it's your first time working in Australia, here's a handy resource with all you need to know to get you started.

Make your mark through one of our volunteering programs. You'll gain experience that'll benefit your future career, and help you grow skills such as leadership and teamwork. You might also get an insight into different career paths you'd like to explore after your degree. Discover your options at our Volunteering Expo in April.

3. Complete an internship
Put theory into practise and get a competitive edge for future job applications by completing an internship. Many courses will count your internship as a subject and give you credit towards your degree. This is called Work Integrated Learning. You can also organise an internship outside your course to gain experience. Keep an eye on our platforms CareerHub and Employer Connect for other internship opportunities..

I would definitely recommend students do an internship while at Uni, mostly because it's quite easy to get connections through internships. Whilst you're studying, there's actually pathways where you can do an internship as a subject, and that's what I did."

Natalie Gilbey, Bachelor of Business (Event Management/Marketing) graduate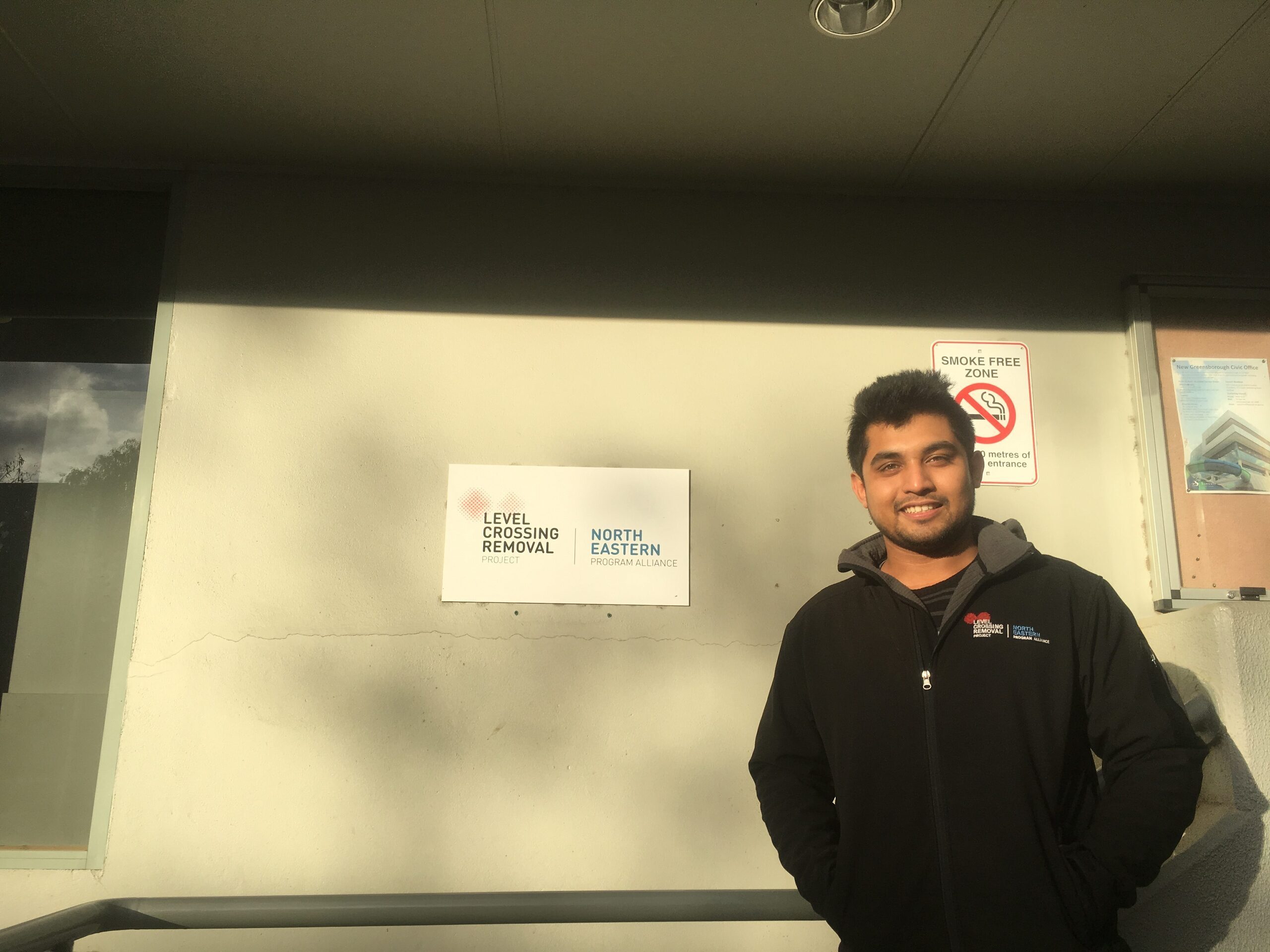 4. Be matched with a La Trobe graduate or professional mentor
Sometimes, all you need to do to get an idea of what it's really like to work in your chosen field, is to speak to someone who's been in your shoes. And, who better to grab a coffee with than an industry professional or La Trobe graduate?

Think about what you really want to know and jot down a few questions. Then, express your interest and apply to 'Ask Alumni' via our website or get in touch with our Careers team. We'll match you with a graduate working in the industry you're keen on. It's a great opportunity for networking too. Keep in touch with your mentor, you never know where it could lead one day.

5. Attend a Careers workshop or webinar
Learn how to make a great first impression, brush up on your presentation skills and discover the soft skills you'll need to kick-start your career in your chosen field with a free workshop or webinar. Keep checking in to the Careers events page to see what's coming up.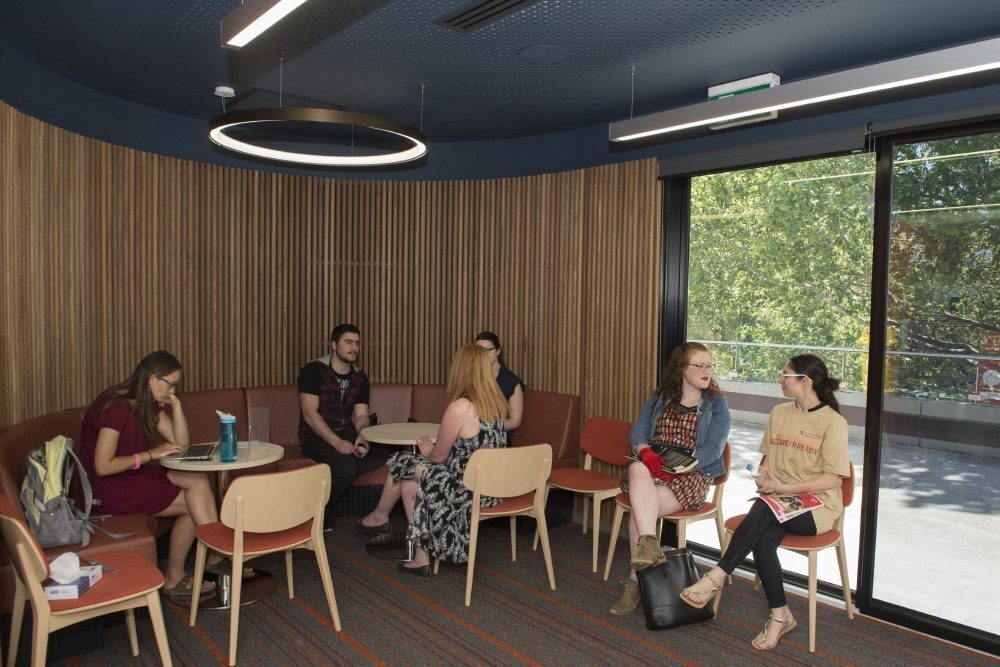 6. Nail your resume
Cover letters, resumes and selection criteria responses take a surprising amount of effort. It can be hard to know if you're getting it right. Google only seems to complicate things with a billion different answers. Thanks, Google. Our Careers team has untangled the situation and listed the top tips for writing a job application. If you need more guidance, speak to one of our Careers Advisers on campus in a face-to-face session.

The Career Ready staff went through my resume with me and they gave me so much advice! It gave me a little bit of confidence too, going forward and putting out my resume."


Mikaela, final year Law/Business (Human Resource Management) student
7. Develop your transferable skills
Thanks to the ever-changing nature of work, very few people live out their working lives in the same job, or even the same industry! A 2017 report by the Foundation for Young Australians found we'll actually have on average 17 different jobs over five careers in our lifetime. That's why it's important to have transferable skills to carry from one position to the next.

Employers in every field are looking for graduates with strong communication and literacy skills, critical thinking, problem solving and teamwork. You'll learn these skills in your course, and experience through internships or part-time work will help you build upon them.

8. Drop in to Career Ready on campus
There are so many options, but don't worry, our Careers Advisers are here to help you make sense of it all. Drop into Career Ready space on your campus for a quick chat on your way to lunch. Need a more in-depth discussion? Book an appointment with a Careers Adviser on your campus or speak with the team via phone or Zoom.