Let's not beat around the bush, Uni can be stressful. There are steps you can take and SO many free support services at your fingertips to help you manage and succeed. Let's get to know eight tips for managing stress at Uni.
1. Pin-point what's making you stressed and why
The first step to managing stress is to identify where stress in your life is coming from. Not feeling prepared for your assigment? Not getting enough sleep? Not having enough time for yourself? If you can figure out where your stress is coming from, you can work on a plan to reduce its influences.
Some experts suggest that if you can't identify the main causes of your stress, try keeping a stress journal. Make note of when you become most anxious and see if you can determine a pattern.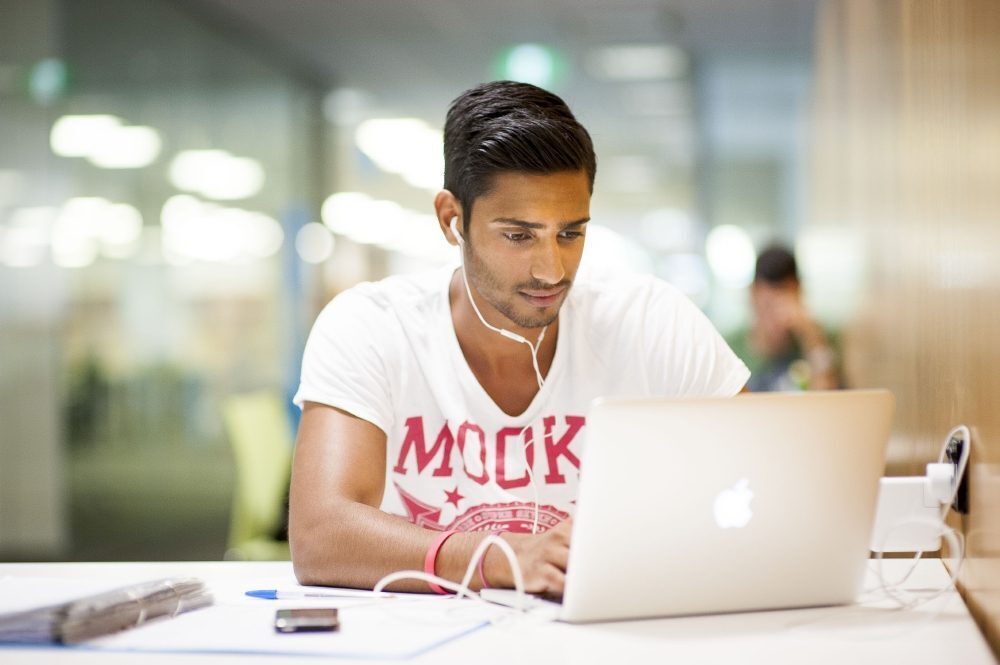 2. Set aside time to plan and prepare
What you do at the start can make a big difference to your stress levels once assignments start piling up or exams arrive. If you're feeling prepared, you'll be less likely to feel stressed out.
Headspace suggests a number of steps you can take to keep your stress levels to a minimum, including:
Prepare a study plan and goals for each day / week. Make sure it's balanced with other important things in your life – that way it will be easier to stick to.
Talk to your employers early to let them know you need to limit your shifts / hours while studying.
Create a study space that is comfortable, quiet, well lit, organised, and has no distractions nearby, such as a TV, phone, people talking, etc.
Make sure you have everything you need for each study session as this helps to feel more confident and organised.
Sign up with Headspace to access free guides for mindfulness and meditation.
3. Take proper breaks
The key to taking study breaks, while also keeping stress levels down, is to plan them. Block out time in your week to do very little. Watch your favourite TV show, read a book, have a bath, have a nap! It's easy to fill our waking hours with things we should do like 'study, work, going out' but scheduling in down time is SO important.
Plan when you're going to take a break, because if you don't plan them, they're going to happen anyway and they're going to be a lot longer than you wanted them to be. That's what builds up that anxiety and stress that you have coming into that exam period. So set aside some time to actually just relax.

Kristian, Peer Learning Adviser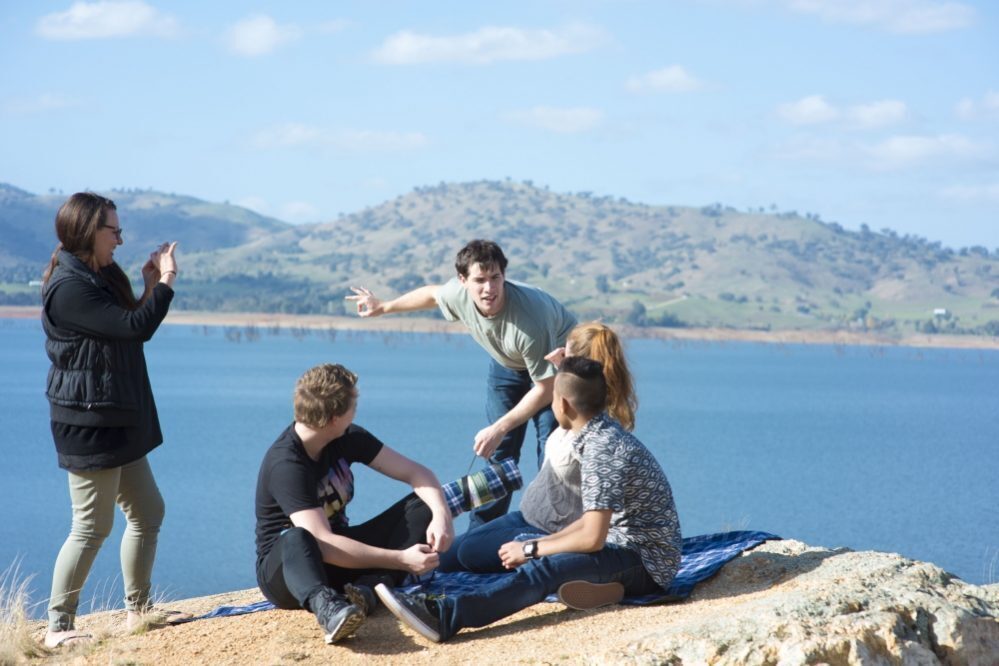 4. Catch plenty of Zs
Some may be able to get by on a few hours sleep, but in the end the recommendation is eight. Sleep helps the brain function properly – without it, you may have trouble making decisions and solving problems, only adding to your stress levels. To get a better night sleep, it'll help if you go easy on the caffeine and alcohol.
If you do find yourself drifting off in the library and need a power nap to get you through to your next lecture, there's a few unofficial places on campus you can catch a few Z's (but you didn't hear this from us!) Find a quiet spot, slip on your novelty eye glasses and pretend to be alert.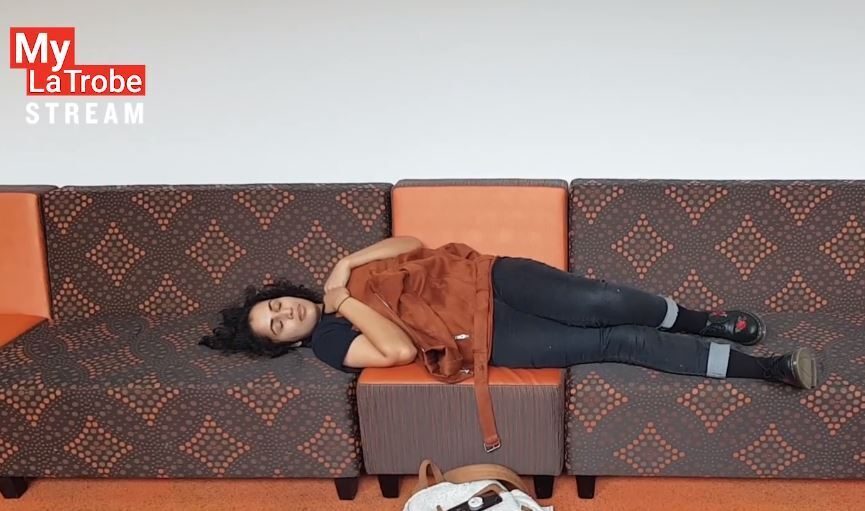 I think one thing that's really important that a lot of us students tend to forget is actually sleep. If you're really fatigued, it will catch up with you. It's so important to get all the sleep that you can."

Emily, Peer Learning Adviser
5. Get out and about
Exercise reduces stress, builds the immune system, releases endorphins and, ultimately, is one of the best ways to improve our physical and mental health. If you're exercise-adverse, think of a form of physical activity you'll actually enjoy: hip-hop yoga; Beyoncé dance classes; No Lights, No Lycra; bouldering; hiking; going for a wander through the park, walking the neighbour's dog… exercise doesn't have to mean a visit to the gym. Organise to go with a friend, which will help motivate you to actually rock up. La Trobe Sport has plenty of options to help you get active, from social competitions through to bigger commitments.
6. Take care of yourself
Whether it's eating well, getting enough sleep or making sure you make time for you, it's SO important to take care of yourself. You'll be way more productive, focused and happy if you are keeping a good balance of work, study, rest and fun in your life. Discover eight tips for self-care you can take.
7. Connect with your classmates
Your friends and family are an excellent support network, but it's also beneficial to connect with fellow students going through the same thing as you. You're not alone!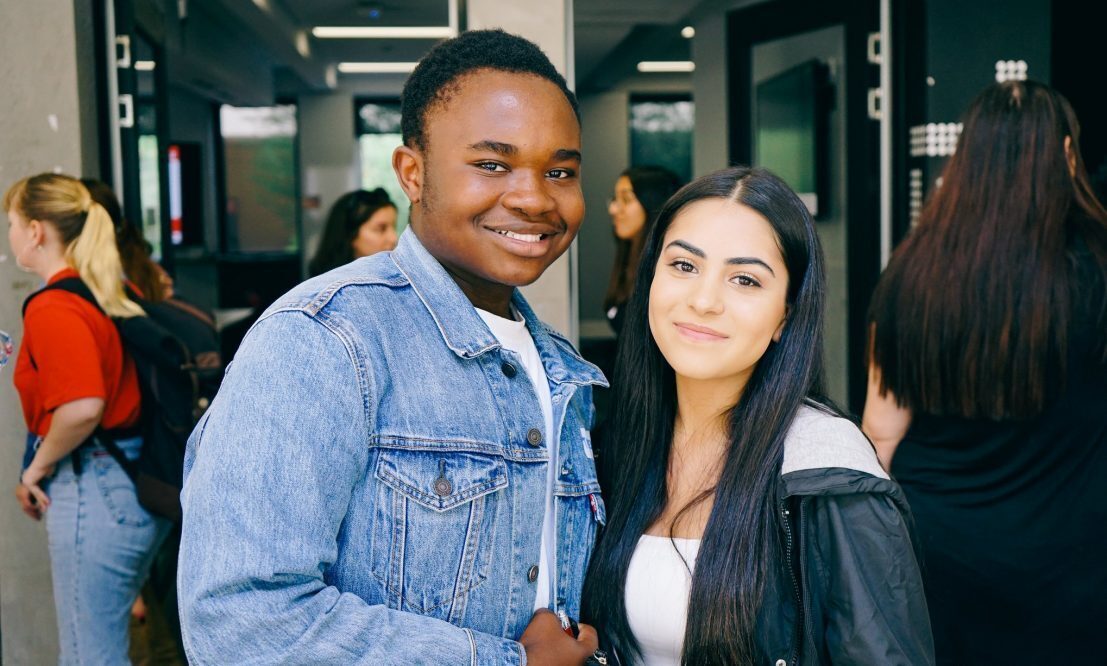 8. Know where to get help
There are lots of support services at your fingertips through La Trobe Health and Wellbeing, including a host of self-help resources.
If you're struggling, need support or just someone to chat to, access the Uni's counselling services – it's free for all domestic and international students.