We're proud to be one Australia's most diverse universities. The University has lots of programs and support services, as well as clubs and societies, to make sure everyone is included and supported. Here, we reveal seven ways that Student Wellbeing at La Trobe can help you through your student journey.
1. AccessAbility Hub – Our Advisers are on-hand to help you succeed in your course if you're studying with disability
If you are a student with a disability, a mental health issue or an ongoing medical condition or if you care for a person with a disability, AccessAbility Advisers can support you during your course through:
2. There are heaps of ways to get involved with your LGBTIQA+ community and just as many places to find support
We have a vibrant LGBTIQA+ (lesbian, gay, bisexual, pansexual, transgender, non-binary, intersex, queer, questioning and asexual) community, and we actively celebrate and support our queer students.
We have dedicated queer counsellors, queer social support groups at Bundoora (Queer Chat as well as through the LTSA) and Bendigo (Rainbow Eagles), and many other services and supports for our LGBTIQA+ students.
We also have an Ally Network which helps better understand and support the lived experience of LGBTIQA+ staff and students.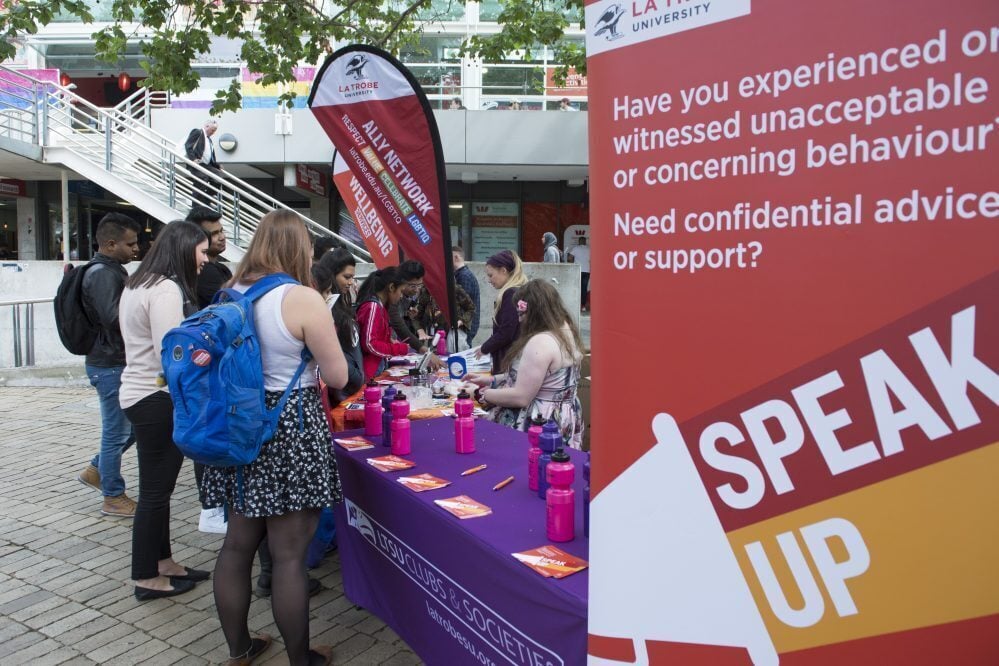 3. Counselling is free for all La Trobe students
There's more than one way to access La Trobe's free counselling service. You can choose to participate in face-to-face sessions, or speak to a counsellor by telephone or Zoom. La Trobe also provides specialist counselling for LGBTIQA+ and Indigenous students.
4. Students from a refugee background can access a tailored support program
If you're a student from a refugee background and hold a Permanent Humanitarian Visa or Australian Citizenship, we have a support program through our AccessAbility Hub to assist you. We can offer advice and let you know your options – from financial support to study assistance.
5. Get connected and join a new community through a club or society
La Trobe is home to more than 80 clubs and societies, with a huge range of interest areas. Clubs are a great way to meet people at Uni, make new friends and get involved in the La Trobe community. From cultural clubs like the Chinese Students' Society or the Greek Society, through to niche social clubs like the Card Gamer's Society or the Foody Connect Club, there's definitely something for everyone. And, if you can't find one that suits you, you can start your own!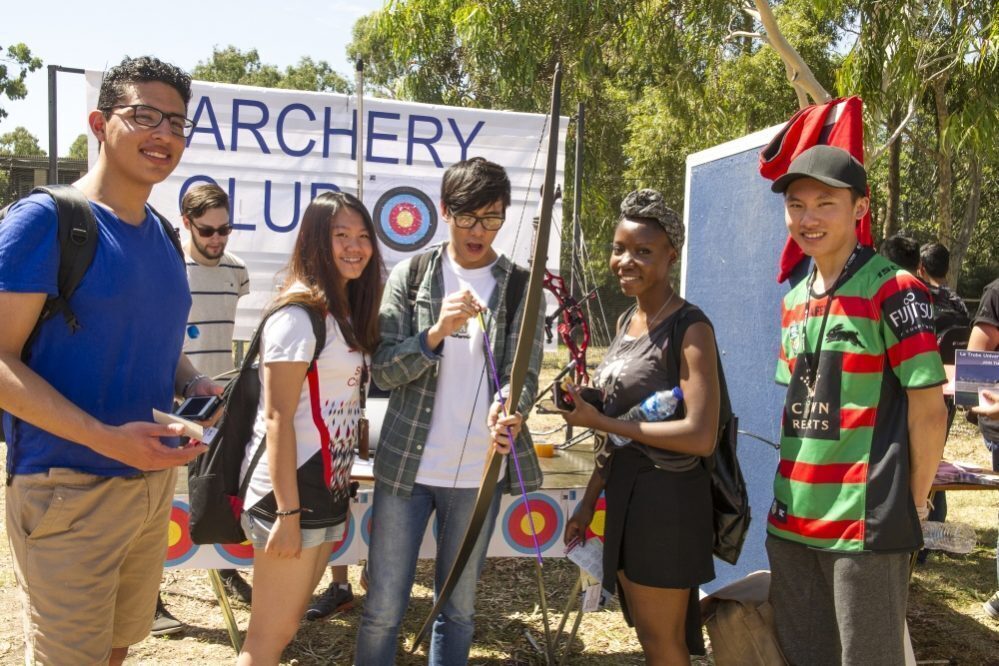 6. You can access La Trobe's multifaith chaplaincy service and on-campus spaces
La Trobe's Multifaith Spiritual Wellbeing service supports the expression of diverse religious and faith traditions. Spiritual Advisors are there to listen, encourage and develop each person's unique faith journey.
Our Spiritual Advisors will promote mutual understanding of each other's beliefs with dignity, respect and trust. Students are welcome to use the chaplaincy centre as a space for prayer, meditation, reflection and interaction with others on a similar journey. We can also help you to make contact with the faith community of your choice locally.
7. Safer Community – We support respectful relationships and encourage you to let us know if something doesn't seem right
Whether it's with a friend, someone you just met or your partner, being respectful to others is SO important. Learn about respectful relationships and how to deal with difference respectfully.
Whenever you have safety or wellbeing concerns for yourself or someone else, and you want confidential and free advice about what to do, contact Safer Community.
Got questions?
Not sure which wellbeing service is the best option for you? Call our Wellbeing Resource Centre to have a chat with our Student Liason Officers and make an appointment and find out about the range of services you can access.