Gearing up for the last few weeks of semester? It's time to map out a game plan for your final assessments. Here are five ways you can prepare for the weeks to come.
1. Understand the goal posts
Read your subject learning guide and get to know the expectations. Check penalties for each day late, and the last date an assessment is accepted for marking.
See instructions for each assessment and its marking grid to get your head around what you need to do. Check minimum word counts and reading or references required.
2. Pause and strategise
Consider your goals and where you're at for each subject. Perhaps one assignment is weighted more heavily than another, or you need to boost your grade in a particular subject.
Ask yourself:
Why am I here?
Which units are most important given my goals?
Which assessments do I need to prioritise?
Create a map and choose where you want to spend your time. There are plenty of apps out there than can help you plan and track your schedule – these are super handy and definitely worth the download.
The earlier you plan, the less stressful your assessment prep is going to be. Haven't quite got on top of your time management yet this semester? Don't panic! It's not too late.
3. Look for flexibility
Multiple subjects, family, work commitments, friends, your social life – it's all happening! It can become overwhelming as the end of semester nears and study pressures ramp up.
Minimise other commitments and adjust your work rosters temporarily if needed.
Ration your TV and internet time, and take time to look after yourself – it's the key to success.
I schedule my study, but I also schedule free time for things like watching a movie. So when I do get free time I know what I want to do and don't waste time because that's what I planned to do."

Lyla, La Trobe Albury-Wodonga student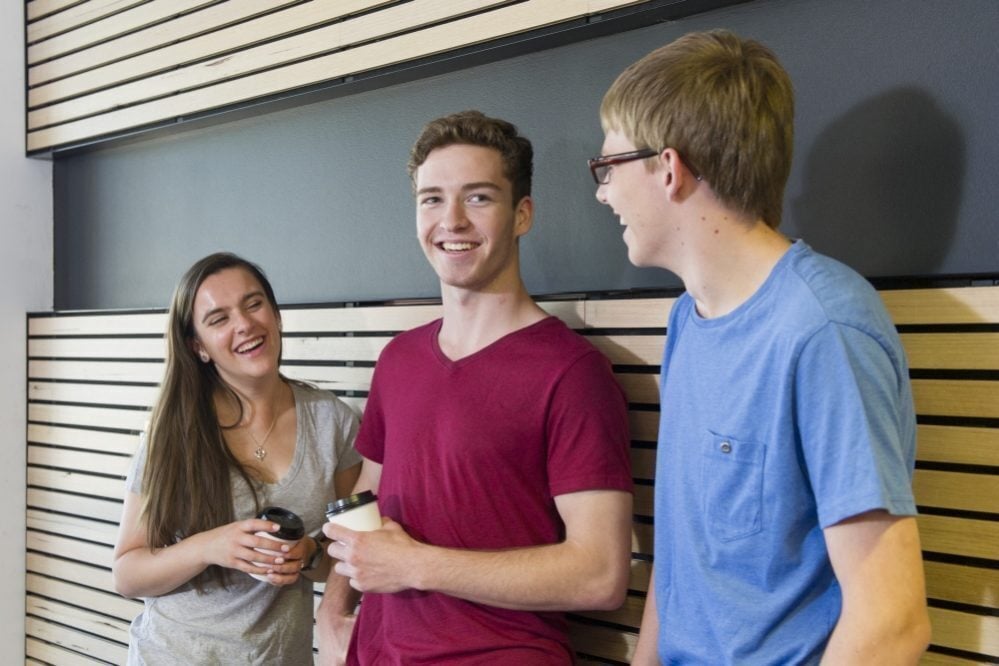 Block out chunks in your schedule for studying. Be realistic about how many hours you can study for. You can't study for ten hours straight, you're not a robot, and if you try to be, you could just become a zombie.
Let family and friends know about your assessment dates so you can be better supported by them during this time.
I let my family know that the next few weeks are going to be busy and let them know the date of my final exam. It really helps."

Nihit, La Trobe Bundoora student
Get to know a few tips and tricks for managing your workload and find what works for you.
4. Create an assignment schedule
Calculate how much time you'll need to put aside using La Trobe's very own Assessment Planner.
Enter your subject code and this handy online calculator will break your subject down into achievable tasks and provide a timeline for completion. The best part? You can enter your own start date. This is especially useful if you have multiple assignments due at the same time.
Once you have your schedule, organise a friend or peer to be your "deadline motivator" and check in with them regularly to help you stay on track.
5. Be proactive and seek out help
You don't need to wait until you're struggling to seek support – and there's plenty of support at your fingertips at La Trobe.
Know when you need help and know how to ask for it.
Help will always be given at Hogwarts La Trobe to those who ask for it."

Dumbledore if he were a La Trobe Professor, probably
Speak to your tutors, lecturers, demonstrators and/or subject coordinators about any questions you may have.
Your campus' Learning Hub is the best place to get face-to-face support from fellow students, librarians and learning advisers. They're all sitting there waiting to help students do their best.
Every La Trobe campus has a Learning Hub – find yours here. Every student is welcome at the Learning Hub, no matter your course.
La Trobe's Health and Wellbeing team also have a heap of support available for students, from disability and mental health support, through to counselling and much more. Get to know their services and reach out.
We're all in the same boat and you're not alone."

Lyla, La Trobe Albury-Wodonga student
Need a little help preparing for exams?
Attend the Exam Strategies #How2Uni Workshop on Monday 27 May between 12-1 p.m. in Library Seminar 1.34 at Bundoora OR join via this Zoom link. Find out more here.