It's never too early to start building extra skills and experience for your first job after graduation.

You might not know the exact career path you'd like to take, and that's okay. There are plenty of services at La Trobe to help you uncover your options and get career ready.

Start building your skills in first year and chip away at the 'Experience' section of your resume while you study. You'll be surprised how much your offering has grown by the time you go for that first interview.

Get started with these three simple steps.
1. Get to know your options
Take time to find out about the free Careers and Employability information and services available to La Trobe students. You can attend careers events or drop-in and chat with a Careers Advisers on campus. Careers also has a stellar range of resources you can access for free to grow your knowledge, including LinkedIn Learning.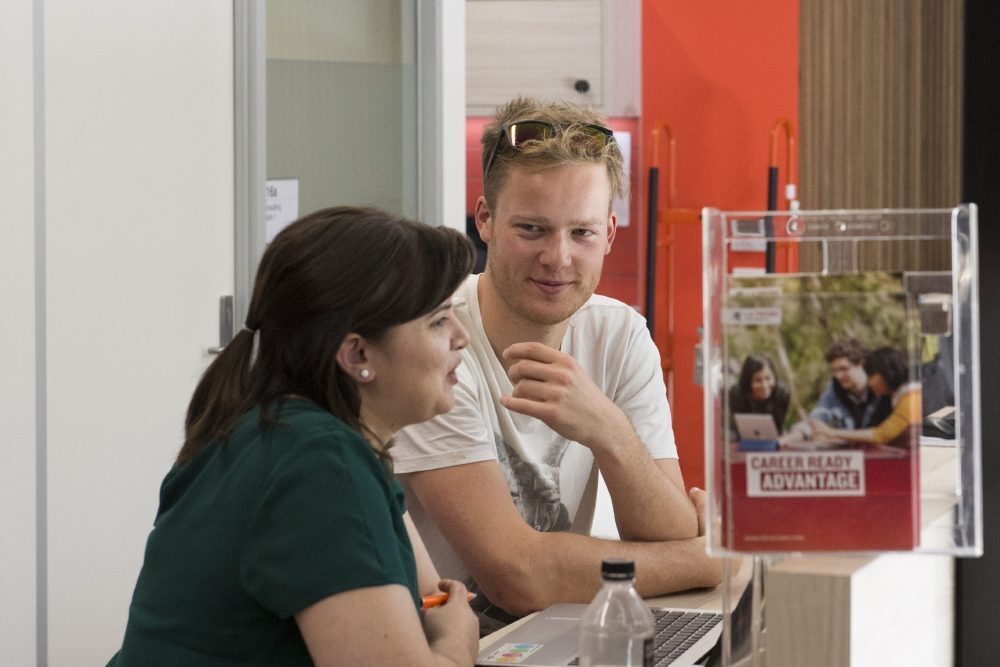 2. Track down opportunities
Explore job opportunities (full-time, part-time, casual or internship vacancies) in the community, or on campus through our Career Marketplace.

If it's your first time working in Australia, here's a handy resource with all you need to know to get you started.

Make your mark through one of our volunteering programs. You'll gain experience that'll benefit your future career, and help you grow skills such as leadership and teamwork. You might also gain an insight into different career paths you'd like to explore after your degree. Discover your options at our Volunteering Expo in April.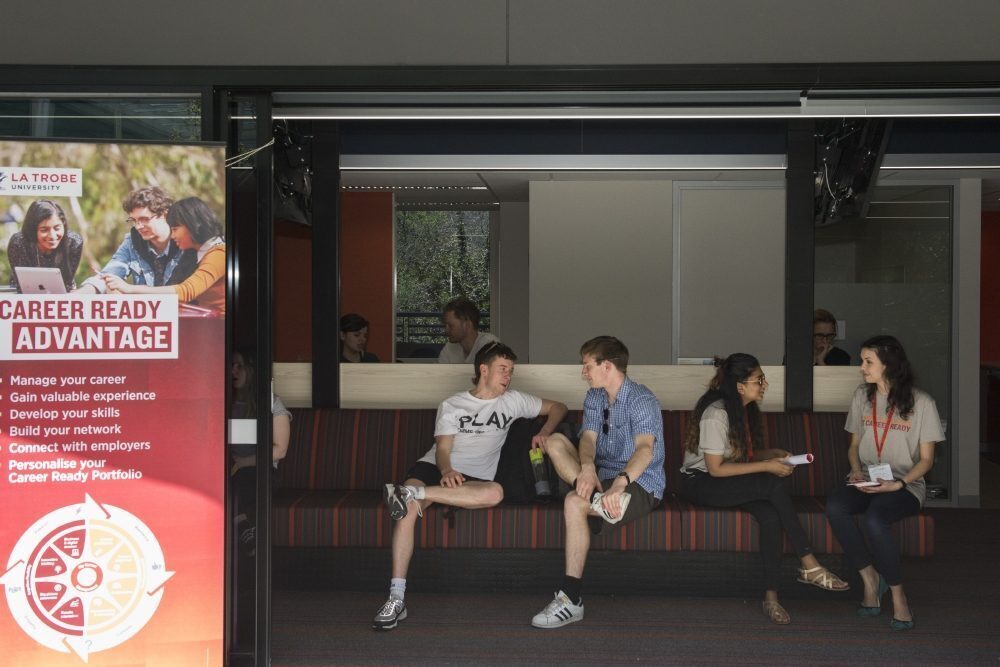 3. Embrace extra-curriculars
Grow your skills and personal capabilities with one (or more!) of the great opportunities offered by Careers. Connect with graduates and industry professionals through mentoring or put your hand up for our leadership and volunteering programs.

Get the Career Ready Advantage, and develop skills employers are looking for with online courses, work placements, volunteering and workshops.