Murray Darling Partnership
Charles Sturt University and La Trobe University Launch the Tertiary Education Alliance
The Partnership
Charles Sturt University and La Trobe University, the two largest regional providers of tertiary education in New South Wales and Victoria, have formed a partnership with the goal of ensuring that communities in the Murray-Darling region have access to a comprehensive range of courses that focus on skills shortages in the region. The initial priority of the partnership will be to seek approval for a new medical school to address rural medical workforce shortages in the regions. The medical school will provide rural students with an opportunity to study medicine without having to leave the regions for a city university.
Why Now?
Charles Sturt and La Trobe universities are already active in the Murray-Darling region where they train students well, train students regionally and retain skilled people in regional and rural areas.

The regional communities of the Murray-Darling region have significant workforce issues which require regional solutions. Partnering together will allow the universities to address these workforce issues and provide opportunities for regional students to pursue their career goals within the Murray-Darling region.
The Murray-Darling region population is growing and ageing resulting in increasing demand for health services. The region has a particular need for more rural doctors. By establishing a medical school at their Bendigo, Orange and Wagga Wagga campuses, the two universities would expand their regional health training offerings of dental, nursing, pharmacy and allied health programs, to also train medical students in the region, for the region.
Local training and 'growing our own' rural doctors is critical given that rural communities are currently reliant on recruiting doctors from overseas to provide rural general practice services. The number of doctors who trained overseas and are working in small rural communities now outnumbers those who trained in Australia.
Active international recruitment of doctors deprives other countries of their medical workforce. In addition, Canada and the United States are planning to increase their active recruitment of overseas trained doctors which will impact on rural Australia's ability to recruit these doctors in the future.
It is therefore imperative that rural communities are able to source a pipeline of new graduating doctors. However, current models of medical training result in low numbers choosing rural practice[1]. The Australian Government spends a lot of money on incentives and payment to universities to try and encourage doctors to work in rural areas. But Australia still has:
rural students under represented in medical courses. This is disturbing given we know that if you are rural by upbringing, there's a greater likelihood of you ending up working rurally.
a predominance of medical schools based in the city. Only those schools based in the regions consistently enrol more rural students.
most rural students having to move to the city to do their medical degree for at least the first two years if not all of the degree.
only 17 per cent of final year medical students intending to work in rural communities.
less than 10 per cent of medical graduates from a typical metropolitan university working in rural and remote areas.
The Solution
Charles Sturt and La Trobe Universities have joined forces and are developing a simple andpragmatic solution to the shortage of rural doctors in rural New South Wales and Victoria. The universities are seeking approval for a new medical school with a specific remit to address medical workforce shortages. What makes this regional medical school different are its strategies focussed on ensuring its graduates choose rural practice:
A high rural intake (at least 80 %) to maximise the likelihood of graduates choosing rural practice;
An undergraduate program to help recruit rural high school graduates before they have left the regions;
A medical degree delivered in rural areas so that students do not have to relocate to a metropolitan area;
Training provided across multiple campuses and communities within the rural region;
Training medical students together with rural dental, pharmacy, nursing and allied health students so health and medical graduates are equipped for rural, team based care;
A rural specific curriculum with emphasis on generalism including procedural training and skills required by rural and remote medical practitioners.
How Do We Know A Rural Medical School Will Lead to More Rural Doctors?
The two universities have based the medical school model on the evidence-based recommendations of the World Health Organization regarding recruiting and retaining health workforce for rural and remote areas.
There is evidence from right here in Australia of the success of using these strategies and training doctors in rural Australia. James Cook University trains medical students in Northern Australia for Northern Australia. This model replicates and expands the model to allow inland Australia to 'grow its own'.
Why Charles Sturt University and La Trobe University?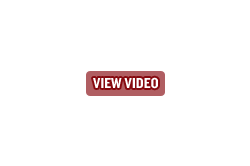 A key advantage of using the existing network of the two partner universities is that they are both already the largest regional providers of university training in each of their respective states. Both Charles Sturt University and La Trobe University have a strong physical presence in the Murray-Darling region so the medical students will have access to the established student administrative services, pastoral care and student welfare support in the various sites.
Both universities already deliver comprehensive health curriculum to nursing and allied health students in the region and together they bring critical expertise, experience and capacity to establish a regionally based medical school. Such a significant development as a medical school for the Murray-Darling region will act as a driver to encourage other related investments in the region as businesses establish or grow to serve the needs of the Medical School. It will also act as a 'beacon' to encourage other unrelated investment with a new Medical School being an indicator of confidence in the Murray-Darling region and the commitment of Government to the region.

Listen to John Dewar and Jane Farmer's podcast.
Read La Trobe's New Higher Education Alliance media release.
[1] Rural Health Workforce Australia, 2010. Will more medical places lead to more rural doctors?