Using student feedback in your teaching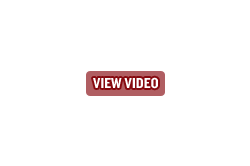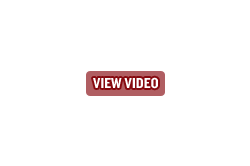 The continuous improvement of effective and high-quality curriculum design, teaching practice and student learning is a core professional responsibility for all University staff. Collecting, interpreting, analysing, and responding to student feedback is an important element of our inclusive evaluation strategy to provide the best educational experience we can for our students at La Trobe. The student feedback we collect is a major source of evidence for the summative and formative evaluation of subjects and courses, and provides opportunities for ongoing curriculum and professional development.
Engaging students
Increasing student participation and completion rates greatly enhances the reliability and validity, and overall usefulness of the data collected. We have an important role to play before, during, and after the survey period to engage students meaningfully in the process [PDF 63KB].
Before the survey period
A number of strategies can help remove any barriers to survey participation and completion – particularly unpacking student beliefs about feedback and its usefulness, and overcoming a lack of understanding and practice in giving it.
Strategies
Clearly communicate to students about how they can access the survey. Students will receive an email from surveys@latrobe.edu.au providing a link to access and complete the survey. The survey will also be accessible via the Student Feedback block now appearing in the right-hand side of the 'My LMS Subjects' page.
Promote the survey in class and online. Let students know what it is and what to expect. Give them early notice, and frequent reminders before and during the survey period. The resources below can help with this.
Promote surveys in class, during lectures and tutorials using the PowerPoint-based Presentation Pack available on the staff intranet survey page. Set aside a few minutes to talk openly with students about the purpose of the feedback and what impact it will have on their subject.
Promote surveys online by including this short Online Notice [DOCX 188KB] in the top section of your LMS Subject page, post it in your News and Announcements forum, post it to any UCROO study groups, or any other platforms your students are using for learning.
Set expectations.
Let students know that providing feedback from time-to-time is part of what it means to be at university, and emphasise the importance and value of their feedback. Students need to be convinced that giving feedback is worth their time and energy.
The best approach to get students to engage meaningfully in the survey process is to show that you value their input. Take the time to provide students with an explanation of the purpose of the feedback and how it will be handled, how you intend to respond to it – how you will 'close the loop' – and what impact it will have on your subject and/or your teaching.
To stimulate carefully considered comments from students might require giving them time beforehand to think about the questions; this could mean something as simple as taking the time in class to teach students how to give useful feedback, and even providing opportunities to practice and perform those skills.
During the survey period
Remind students that surveys are now open. Continue to promote both surveys in-class during lectures and tutorials using the Presentation Pack available on the staff intranet survey page, amend and update any Online Notice [DOCX 188KB] to reinforce that the surveys are now open, and take any other opportunities you have to encourage students to complete the surveys.
Direct students to surveys@latrobe.edu.au if they are having any trouble accessing or completing the surveys.
Interpret the results
When you receive the results of a survey, you will need to make a valid interpretation.
Remember that student feedback is provided in relation to a particular teaching context, and should therefore be interpreted in relation to that context. Generally, you are the one person who understands that context better than anyone else.
We have developed a guide to help you interpret and respond to your feedback data to help enhance your subject and your teaching.
Here are six tips to keep in mind when interpreting results:
Consider the representativeness of the responses. Averages do not always tell a useful story – you will also need to look at the mean, median, mode, and standard deviation.
The range of responses on quantitative questions tells a richer story than the average alone.
Review each survey holistically, not just item by item.
Where possible, triangulate different data sources to cross-verify or refute interpretations you might make based solely on one source of data.
Situate both quantitative and qualitative responses within your unique context along the career path, because students rarely do.
Remember: Consider this information in relation to the context within which you were teaching – you understand the complexities of that context better than anyone else.
Troubleshooting: Low Response Rates and Small Class Sizes
Low response rates and small class sizes present a significant problem for data interpretation. The minimum response rates required for validity vary depending on the number of students enrolled in the subject:
<25 – 70%
25-50 – 50%
50-100 – 40%
>100 – 25%
In cases where response rates fall too low, alternative sources and methods of collecting information can be useful: methods such as learning analytics, informal face-to-face or online surveys, classroom discussions and assessment techniques, focus group interviews, and reflective diaries or journals can provide valuable information and should be considered in the evaluation of subjects and teaching.
For more information and support, contact our your LTLT College Partner who can set up a meeting with a member of our Educational Development team.
Respond to feedback
You should communicate to students at least some of the things you have learned and at least some of the actions you will take in response to student feedback. In this way you will show that you recognise the value of the partnership between you and your current and future students.
The timing of the surveys typically means that results are not available until after the final examination period. However, closing the loop by responding to feedback can still encourage future participation. The process is cyclical and iterative across cohorts, and improving current feedback practices has a significant flow-on effect: new students are encouraged to participate by seeing clear evidence of the value of their feedback in the improvements made in response to that of their peers, while also benefiting from those improvements.
One basic framework for responding to feedback is to tell students:
Which suggestions will be acted upon and how;
Which suggestions you would like to act on but are unable to and the reasons why; and
Which suggestions you will not be acting on and why.
It is mandatory to provide some response to Student Feedback on Subject (SFS) surveys.
Ideally, a summary of SFS results should be posted in the top section of the subject's current LMS page sometime after the release of results, and should be included on the LMS page and in the "Student Feedback on Subject Survey" section of the Subject Learning Guide the next time the subject is delivered.
Make the most of opportunities for development
Not all feedback results in subsequent action, and nor should it. What action to improve teaching need be taken on the basis of student feedback?
You might like to consider how other types of evaluation and formative student feedback can be integrated into the subject in the future.
You might also think about think about whether any of the developments to your teaching could be enhanced through engaging in more formal research.
It is also useful to collect and analyse this type of student feedback to support applications for promotions, and for internal and external citations, awards, grants and fellowships.
The Educational Development team are available for individual or group consultation to help you interpret your student feedback data, advise you on which actions you can take, and assist with the design of any other evaluation strategies that might be useful for your teaching. Contact your LTLT College Partner to set up a consultation.
We also provide a range of support services for curriculum design and professional development.