Past projects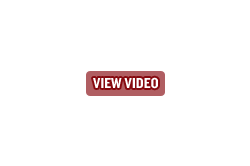 In 2015, La Trobe University has awarded funding to encourage inventive, future-thinking practices that aim to enhance digital learning experiences for our students. These grants, ranging from $5,000–$30,000 each cover four categories: multi-campus teaching, digital assessment, online international learning and multi-campus technologies. We were overwhelmed by the number and quality of the responses, and by the level of interest amongst our staff to innovate in their teaching.
2015 Innovation Grants success stories
In 2015 we awarded 26 Innovation Grants across four categories outlined below. Here you can learn more about some of these successful projects.
Science Assessment through a Student Produced e-Book
The project
Dr Christine Kettle worked on a subject design which move away from traditional lecture-driven content delivery through the development of a student-created e-book. Students worked in groups to write and peer review the chapters for the e-book, with the final version forming the text book to study for the subject's exam.
The project 'flipped the usual student learning experience, requiring the class to write their own e-book in place of using text books and lectures to access the subject content.'
Outcomes and implications
The project aimed to construct a subject design template which could be translated for delivery in subjects across disciplines and campuses, allowing students to participate in this learning experience from anywhere. Dr Kettle also hopes to explore 'ways to explore the process and explore new digital methods for collaboration and feedback' in the future.
See the full article online.
Promoting internationalisation and cross-cultural competency through online collaboration
The project
Drs Susan Keller, Susan Inglis, Nick Pawsey and Jennifer Laing have been testing a new approach to 'Promoting internationalisation and cross-cultural competency through online collaboration'. They aimed to provide opportunities for La Trobe students to engage in an academic cross-cultural experience through cloud-based technologies.
Outcomes and implications
Dr Keller and her team emphasised that 'this proof of concept provides a foundation for expanded international collaborations between La Trobe and other international students.'
'We highly recommend engaging in project work, even though it does take time, as it can be very rewarding and add to the student experience. It's important that we are always reviewing how we can help our students learn and be ready to work in a global setting, and projects like this do just that.'
Dr Keller and her team said that for them 'a positive surprise was how much fun it was to work with a team of different people and get to know more about cultural intelligence by working with Marcia.'
This project has implications for other La Trobe staff:
The team's learning design is a transferrable design, easily plugged into other subjects and disciplines, with just the specific case study (and relevant timing / deadlines) needing to be changed.
The transferable learning designs, case study and database of potential international partner universities will also be made available through the project LMS site.
Short 3-5 minute videos will also be created in coming weeks, which will prove helpful for colleagues who would like to try the approach. These videos will include 'how-to' clips for the technology, tips and tricks, and lessons learned.
See the full Uni News article.
The projects
Below is the list of the recipients of the Digital Learning Strategy Innovation Grants and the 26 successful projects that have commenced in 2015.
Digital assessment
| | |
| --- | --- |
| Recipient | Project Name |
| Peter Vitartas | Next Generation Rubrics |
| Phil Kafcaloudes | Upstart Media Network |
| Christine Kettle | Science Assessment through a Student Produced e-Book |
| Ronald Knevel | Learning through Reflection: An innovative education strategy for clinical competency assessment |
| Melody Carter | Quality and Innovation in E-Clinical Assessment |
| Rachel Davenport | Supporting Speech Pathology Students' Through Professional Online Learning |
| Carolyn Taylor | Development of a Web-based Tool to Assess Allied Health Students' Clinical Placement Performance |
| Katherine Pye | Professional Competency Portfolios |
Multi-campus teaching
| | |
| --- | --- |
| Recipient | Project Name |
| John Bevacqua | Designing Authentic Learning and Assessment in a Blended Learning Multi-campus Setting |
| Livia Gonzaga | Application of Blended Learning Techniques to Change Students' Perception of Taxation |
| Judy Louie | A Multi-campus Blended Peer Mentor Program |
| Carolyn O'Dywer | Building a TEP Learning Community |
| Fiona Salsbury | Connecting Digital Learning with Digital Fluency |
| Brad Hodge | Subject on a Bus |
| Sarah Barradell | Virtual Fieldwork for Healthcare Professionals |
| Shane Erickson | Online Interdisciplinary Problem Based Learning for Multi-campus |
| Sylvia Grommen | The 'Triple M' Learning Experience |
| Julian Pakay | Establishing an Environmental Metagenomic Database for Authentic Multi-disciplinary Undergraduate Research |
| Monica Peddle | Do 'Point of View Video Recording Glasses' Promote Engaging Learning Activities and Assessments to Develop Non-technical Skills? |
Multi-campus technologies
| | |
| --- | --- |
| Recipient | Project Name |
| Margaret Roberston | Doctoral Studies in the Cloud |
| Michael Kingsley | Scenario-driven Interactive e-Based Laboratories |
| Deborah Jackson | Maths Skills Multi-campus Digital Learning Enhancement |
Online International Learning (OIL)
| | |
| --- | --- |
| Recipient | Project Name |
| Angela Casey & Sonia Reisenhofer | Internationalisation at Home: Undergraduate nursing education using online peer learning around the world |
| Kaori Okana | Transnational Online Pal Project in Asian Languages: Collaborative intercultural learning |
| Susan Keller | Promoting Internationalisation and Cross-cultural Competency Through Online Collaboration |
| Nicola McNeil | Integrating Experiential Learning in the Teaching of Cross-cultural Communication and Negotiation – An international collaborative project |
There are many ways in which staff can continue to engage with the Digital Learning Strategy and to enhance their own teaching and practice. Visit the DLS website to find out how.