Blended Learning at La Trobe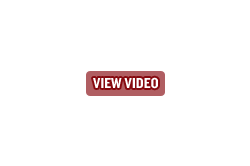 Definitions
What do we mean by Blended Learning?
Blended learning is a mix of face-to-face and online learning. It involves thoughtful, sometimes innovative, integration of face-to-face learning experiences with online learning experiences. At La Trobe University blended learning design will be focussed on interactions between teachers, students and resources that assist students to achieve intended learning outcomes. There are infinite ways in which the strengths of face-to-face and online learning environments can be combined to meet the specific needs of students in the context of the discipline. At La Trobe University we will explore new and innovative ways to combine face-to-face and online experiences seamlessly and coherently, in a manner which responds to disciplinary variation and student learning needs.
Guidelines:
Is at least 25% of the student's workload based solely in the online learning environment?
Do teaching and learning activities include f2f classes and complementary online activities?
Is there purposeful interaction online between: students and the learning content; students and their peers, and; students and teaching staff?
Does the online learning environment complement – and not simply mirror - the classroom learning environment?
Note: Simply placing lectures online does not constitute blended learning design.
What do we mean by Online Learning?
Online learning is the result of student engagement in a variety of online activities, embedded within a rich interactive online learning environment. High quality online learning environments provide students with a diverse range of opportunities to interact and engage with knowledge, learning resources, teachers and peers. They are dynamic and fast-paced learning environments. They also free students to a large extent, from constraints of time, as well of place. To live up to our claims of accessibility and flexibility, to respond to our students' changing circumstances, a La Trobe education must as far as possible be 'everywhere'.
La Trobe online learning environments will be much more than the replication of learning events that have traditionally occurred in the classroom. Teaching a subject online at La Trobe University will be much more than the provision of access to recorded lectures and subject materials online. We will provide multiple, carefully designed opportunities for students to engage with the content and develop deep knowledge of key concepts. We will provide our students with different ways to access content online as well as opportunities for students to interact with the teacher, the content and each other in the online environment, in a variety of highly engaging ways.
What do we mean by Face-to-face?
The University is working closely with the Colleges to redesign identified subjects that are currently delivered face-to-face. Subjects are classified as face-to-face if:
they are taught face-to-face with only a minimum online learning presence (e.g. an LMS site); and /or
they are taught face-to-face and have the lectures recorded e.g. using Echo360 lecture capture and do not otherwise meet the threshold of 25% of student workload in the online learning environment;
the minimum 25% of online learning is simply required readings, or the requirement of online submission for assessment (e.g. the use of Turnitin);
they are taught face-to-face and online, but the online learning component is less than 25% of student workload in the subject.
How do you do it?
Online learning
Why make the change?
Future Ready discusses the Radical Learning Project as a key element of the La Trobe Framework that La Trobe is adopting to improve the student experience. The Learning and Teaching Plan describes the Radical Learning Project as aiming to re-imagine learning at La Trobe through new pedagogical approaches.
La Trobe will use learning technologies to facilitate new learning approaches, collaboration and co-creation of learning experiences. La Trobe will become flexible in its course designs and be responsive to the needs and preferences of a diverse student body. The University will work with technology providers and teaching partners to investigate possible educational uses of emerging and new technologies. (L&TP, p. 3)
Through the effective leveraging of blended learning modes of delivery we are better able to centre our teaching activities on the needs of learners. Based on good learning principles – such as the pedagogical design of constructive alignment (Biggs & Tang, 2007), where learning outcomes, assessment and activities are carefully aligned – blended learning provides students with greater flexibility and variety in their learning experience, while allowing teachers to make greater use of face-to-face time. When effectively employed, Blended Learning can work to maximize student engagement, success, retention and graduate employability.
Adopting blended learning also has advantages for reasons associated with pedagogic imperatives, including that it:
potentially allows better arrangements for learning for students located on multiple campuses;
ensures that subject resources endure beyond single iterations, resulting in economies of effort for staff; and
it allows allocation of time and other resources to shift from face to face teaching.
What does this mean for your subject?
Fundamentally, blended learning brings into focus "what the student does" (Biggs & Tang, 2007, p. 19). In this way, blended learning can be designed around how students interact with learning resources, teaching staff, and with their peers.
When thinking about incorporating this delivery mode into the design of your subject, try to look beyond blended learning as a simple breakdown of online and face-to-face learning. This is an opportunity for you to carefully consider the many different modes of student interaction and to tailor your teaching and learning activities to maximise your students' engagement.
This emphasis on designing active learning follows Anderson's (2004) argument that fundamental to blended learning is an emphasis on interaction rather than content (p. 43). Hence designing learning is organised around modes of student engagement: learner-content interaction, learner-teacher interaction, and learner-learner interaction, (Anderson, 2004, pp. 46-51):
Learner-Teacher Interaction
(how learners engage with teachers)
Learner-Learner Interaction
(how learning engage with each other)
Learner-Content Interaction
(how learners engage with content)

Learning activities & assignments
Lectures, tutorials & workshops
Discussion in class & forums, blogs in LMS
Debates & role plays
Investigations, field work, surveys
Formative assessment & quizzes

Collaboration, groupwork & learning communities
Discussion forums, community journals
Problem-based learning activities
Peer review, shared files
Project work in wikis
Reflective writing, blogs

Individual student activity
Self-study exercises
Review of recorded lectures
Applying readings from textbooks, LMS & library
Case studies
Self-assessment & quizzes
Reflective writing, journals, portfolios
Where can you get support?
The University offers support through La Trobe Learning and Teaching (LTLT).
Strategic projects with agreed goals in line with Future Ready
Speak with your LTLT College Partner to books a consultation with an Educational Developer
Self-help guides are available
Targets
Future Ready (FR1.13) has a blended learning target of 60% by 2017.
This target is defined by 60% of the total number of students enrolled in subjects including a substantial component of online learning.
In order to effectively implement this change, we need an agreed definition of exactly what blended learning is, and how it relates to your subjects and teaching practices.
Subject delivery 2013
| | Total subjects | Total subject % | Total students in subjects* | Total students in subject % |
| --- | --- | --- | --- | --- |
| Blended | 308 | 10.68% | 28,483 | 16.27% |
| Fully online | 55 | 1.91% | 2043 | 1.17% |
| Face to face | 2521 | 87.41% | 144,504 | 82.56% |
| Totals | 2884 subjects | 100% | 175,030* | 100% |
*Students are counted more than once as studying several subjects
Subject delivery 2014-2017
To reach the target of 60% in Future Ready, there would need to be a 15% increase per year (2014–2017) in the number of students studying a blended or online subject.
As the total number of students in subjects is 175,030, 60% of students studying in blended mode would represent 105,018 students by 2017. As La Trobe already has 30,526 students studying a subject in blended or online mode, a redesign of subjects to impact upon 74,492 is required between 2014-2017.
Targeting design in blended mode to impact on 18,623 students per year for four years will meet the target.
| | Increase in number of students in BL mode | Total students in BL subjects | Total increase |
| --- | --- | --- | --- |
| 2013 | | 30,526 (baseline) | |
| 2014 | 18,623 | 40,149 | 15% |
| 2015 | 18,623 | 67,772 | 30% |
| 2016 | 18,623 | 86,395 | 45% |
| 2017 | 18,623 | 105,108 [target] | 60% |
Readings
Anderson, T. (2004). Toward a Theory of Online Learning. In T. Anderson & F. Elloumi (Eds.), Theory and Practice of Online Learning, Athabasca University, pp. 46-51.
Biggs, J. and Tang, C. (2007). Teaching for Quality Learning at University, SHRE & Open University Press.
Bluic, A-M., Goodyear, P., and Ellis, R. 2007. 'Research focus and methodological choices in studies into students' experiences of blended learning'. Internet and Higher Education, 10: 231-244.