Graduate entry
La Trobe Law School offers a high-quality, innovative legal education, with a strong commitment to social justice and interdisciplinary enquiry. We're dedicated to providing our students with a global perspective and practical hands-on skills.
Designed especially for people with existing degrees, the Bachelor of Laws (Graduate Entry) offers a rigorous program that is also an accredited professional law qualification.
It has a global and social justice perspective and an emphasis on developing skills. It also offers a broad range of electives, many with a practical skills component such as clinical legal education, communication and advocacy skills and negotiation. Find out more about La Trobe Law's Graduate Entry degree.
Why study with us?
We are committed to teaching law in its social, political and economic context. Through high quality, small group teaching and hands on learning experiences, we'll help you build a strong foundation of theoretical knowledge and prepare you for future employment.
Commitment to high-quality teaching and learning
La Trobe Law School has a dedicated Director of Teaching and Learning and a commitment to small group teaching. Graduates from a wide range of backgrounds, including health sciences, engineering, policing and social work, contribute to our rich teaching and learning environment.
We design many of our assessment tasks to help you develop group problem-solving and communication skills and prepare you for employment in a global legal economy.
Work-ready graduates
Our graduates are renowned for their practical skills. Under the supervision of staff with extensive professional experience, you'll have access to practical learning opportunities such as judicial mentoring, compulsory mooting, simulated role-plays and work placements in a legal environment.
The La Trobe Law School also has a dedicated Careers and Placement Officer.
Admission to practice (Australia)
The Bachelor of Laws (Graduate Entry) includes the "Priestly 11" subjects – 11 subjects prescribed by the Council of Legal Education under Rule 2.04 – allowing graduates to practice law in Australia.
Skills training, mooting, and our Honours program
You'll have plenty of opportunities to participate in simulated legal activities such as client interviewing, witness examinations and negotiation. You'll receive intensive training in advocacy skills from a highly qualified former member of the Victorian Bar. Our school has an outstanding record in competitive mooting (mock presentation of a legal issue before an opposing counsel and a judge) at both national and international levels.
In 2012 La Trobe law School was again placed third in the Vis moot, the only Australian law school to make it to the semi-finals.
Our honours research program allows high achieving final-year students to undertake a sustained research project under one-on-one supervision instead of two law electives. Some of our students have had their honours theses published in leading Australian journals.
Academic, pastoral and career support
We provide our students with excellent academic, pastoral and career support. All staff have student consultation times. Our Head of School has an 'open-door' policy and our Director of Programs provides personalised course advice. Our Careers Officer helps students find internship and volunteer opportunities; and provides support for seasonal clerkship and supervised workplace traineeship applications and other government traineeship programs. Our students are well represented in the Victorian Law Foundation (VLF) and Aurora Native Title Internship Programs. In 2009 and 2010 for example, a record number of our law students obtained VLF internships.
An all CSP Graduate Entry Law degree
All places in La Trobe's Graduate Entry Law Degree are Commonwealth Supported Places (CSP) for eligible Australian and New Zealand citizens.
Apply now
You can apply online, direct to La Trobe Law School.
Applying and selection: graduate entry
Selection for our three-year graduate entry course is based on prior academic achievement, and generally requires a B grade average.
We also consider professional experience, community involvement, personal accomplishments, career objectives and personal circumstances. Applicants can use the VTAC Pi form to provide supplementary details and explanations of academic performance which may not meet normal requirements.
If you are concerned that your academic record may not meet our selection criteria, we may be able to offer you an alternate pathway into the law program through enrolment into the Graduate Diploma in Law.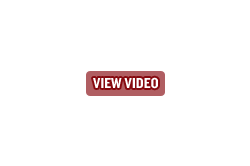 Kon Karapanagiotidis OAM
BBSc, LLB
Founder and CEO of the Asylum Seeker Resource Centre
Course of study:
BBSc 1994 LLB 1999
Kon Karapanagiotidis is the CEO and founder of ASRC, the Asylum Seeker Resource Centre (ASRC). Since opening their doors in 2001 the ASRC has become the largest provider of aid, advocacy and health services for asylum seekers in Australia. The ASRC deals directly with asylum seekers both living in the community and in detention, and provides support as they seek refugee status in Australia. What began as a small food bank in Footscray, now boasts 800 volunteers and delivers services to some 7000 refugees.
Proudly Greek, Kon grew up in a working class family in a small country town in Victoria. His personal experiences of racism and of witnessing the exploitation his parents faced in factory work, planted the seeds for his passion for human rights. Kon graduated from La Trobe University in 1994 with a Bachelor of Behavioural Sciences, and completed his Bachelor of Law at La Trobe in 1999.
His work as CEO of ASRC has been widely recognised. He was a Finalist for Australian of the Year (Victoria) in 2007, invited to participate in the 2020 Summit in 2008, was voted one of Australia's twenty Unsung Heroes, as part of the 2008 of the new Portrait Gallery in Canberra, and was chosen as one of Melbourne's 100 Most Influential People in The Age Melbourne Magazine. Most recently, Kon's work was acknowledged with a Churchill Fellowship in 2010 and an Order of Australia Medal in 2011. Kon was also awarded the La Trobe University Young Achiever Award in 2011, in recognition of his outstanding achievements.