Imagining and remaking PrEP after COVID-19: an evidence-making intervention perspective
Event status: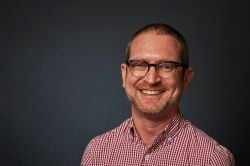 ARCSHS invites you to a research and practice seminar with UNSW Sydney's Professor Martin Holt.
Date:

Wednesday 20 October 2021

04:00 pm

(Add to calendar)

Contact:

Dr Stephanie Lusby
S.Lusby@latrobe.edu.au

Presented by:

Professor Martin Holt

Type of Event:

Current Student: Undergraduate; Current Student: Postgraduate; Public Lecture; Seminar/Workshop/Training; Public
HIV pre-exposure prophylaxis (PrEP) involves using antiretroviral medications to prevent HIV acquisition. The rapid uptake of the daily pill version of PrEP has been attributed with significant declines in HIV infections among gay and bisexual men in Australia, although concerns have been raised about the uneven pattern of rollout. Internationally, it appears that successful and sustained PrEP implementation requires a complex assemblage of patients, health systems and supportive communities. There is also an ongoing focus on developing alternatives to daily pills, anticipating or perhaps hoping that these will solve problems like adherence and stigma. In Australia, alternative dosing regimens were being considered as way to increase interest in PrEP. The disruption caused by COVID-19 has, however, created a large natural experiment in which many PrEP users have paused, stopped or changed their pattern of use, without reference to medical expertise. This underscores that the forms PrEP takes are contingent on its local circumstances, and suggests both challenges and opportunities in its ongoing implementation.
About Professor Martin Holt
Martin Holt is a Professor at the Centre for Social Research in Health, UNSW Sydney. His expertise is in HIV prevention, particularly with gay and bisexual men. He leads the Gay Community Periodic Surveys and the PrEPARE Project, a long term study of community attitudes to biomedical HIV prevention. He uses mixed methods to understand community attitudes to and engagement with different prevention methods, drawing on social science theory and critical public health research to understand the complex and unexpected effects that interventions and programs can have. More recently, he has been working with colleagues to assess the community impact of COVID-19.
Access
If you have any specific accessibility requirements, please let us know and we will make every effort to accommodate you.
Replay the seminar recording
Online - Zoom Webinar
La Trobe University

Discover La Trobe's public lectures. Learn more
Search