Facilities
The Engineering discipline at La Trobe University offers a highly versatile and dynamic working environment for students and staff. Laboratories and general facilities are designed to reflect professional engineering working environments and allow students to develop practical skills to complement the high standards of teaching and research conducted.

Advanced Manufacturing and Fabrication Laboratories (Physical Sciences 1)

The advanced manufacturing and fabrication laboratories are located on the ground level of the Physical Sciences building. It is home to some very large, expensive and sophisticated machinery used to manufacture custom-designed components for experimental apparatuses as well as parts used in engineering student and department projects.
The types of components fabricated by these machines are predominantly large, using metals such as stainless steel, aluminium and copper. They are designed with very low dimension tolerances which can only be achieved by computer-aided machines.
The two main machines that are used to fabricate parts are the CNC router and the CNC lathe. The objects they create are designed using CAD software packages such as SolidWorks and AutoCAD. Students have access to these and can use them to learn the art of mechanical design. The facilities also feature an object rig machine designed in-house by engineers. This can be used to "scan in" existing 3D objects and edit their features using CAD software or be used to create copies of the object.
CISCO / Microsoft Laboratory (Physical Sciences Building)

The CISCO and Microsoft laboratories are designed to provide you with an opportunity to learn about professional environments through the use of state-of-the-art and industry standard equipment. Through these laboratories you have the opportunity to gain experience operating servers and switches, in particular Cisco CCENT®, CCNA®, CCNA Routing and Switching, and CCNP® certifications.This also provides you with the ability to become certified with both CISCO and Microsoft related standards.
Computer Laboratories (Beth Gleeson Building)

There are five dedicated computer labs available to students on the first level of the Beth Gleeson building that feature fast, up-to-date work stations. Each lab is capable of seating up to 25 students with a workstation dedicated per student. These labs are designed for students enrolled in School of Engineering and Mathematical Sciences courses to undertake low level/high level programming, software development and simulations. Stations are equipped with the latest and most up-to-date industry standard software packages. Students can gain 24 hour access to laboratories.
Electronic Manufacturing Laboratory (Beth Gleeson Building)

This laboratory facility, designed in accordance to industry standard, allows you to manufacture Printed Circuit Boards using in-house development tools. This allows you to understand the chemical and mechanical processes involved in the production of electronic circuits. Another benefit of this facility is that students can save time by not having to wait for manufacturing orders placed overseas to be filled.
The PCBs are bathed in an acid treatment and then cut using an industry standard automated laser cutter. Component holes are then drilled using a position calibrated camera guided micro drill. Trained department technical staff assist with or perform these tasks for you to ensure the safety of all. However, you have the opportunity to undertake these tasks independently after training.
Electronics/Electrical Laboratories (Beth Gleeson Building)
There are two laboratories dedicated to electronics/electrical practical learning sessions. The labs allow you to gain the fundamental knowledge required in tackling much more complex engineering principles. You have access to high-top work benches that feature slim line computers for data recording, processing and basic simulations. The stations also feature signal generators, digital oscilloscopes, power supplies and soldering stations. Each bench is designed to accommodate up to two students. The laboratory is designed in accordance to real industry testing laboratories, providing students with a comfortable and enjoyable working environment.
The lab also has its own wall mounted supply of electronics components that are specifically for students to use in their practical work sessions.
Engineering Project Laboratory (Beth Gleeson)

The project laboratory is a special space set aside for final year engineering students who are currently undertaking their project related work. The work stations in this lab are significantly larger than in the other labs, featuring powerful and high-end computing work stations with multiple LCD monitors.
The stations are also equipped with high performance power supplies, digital oscilloscopes, function generators and soldering stations with fume extraction vents. Students have the ability to borrow any additional technical equipment necessary for the completion of their project from the workshop repository including spectrum/network analysers, advanced measurement tools, high end development boards and much more.
Each student enrolled in the final year subject is assigned their own personal locker in the lab for the duration of their enrolment for the project. This lab is situated down the end of the hall, away from the passing traffic and noise of the other lab rooms thus giving our final year students the best possible environment to get the best possible results. A work heaven for any engineer!
Mechanical Engineering Laboratory (Beth Gleeson Building)

The department provides you with a small and personal mechanical engineering laboratory where you can fabricate earlier designed components and parts for your projects.
The workshop has a array of manual hand tools, powered hand tools and larger industrial high powered equipment including:
three different sized drill presses
bench grinder
CNC milling machine
jigsaw cutter
bane saw.
Power Systems Laboratory (Beth Gleeson Building)

The Power Systems Laboratory is home to all things electrical and power related. It features a whole range of low and high powered DC motors, a variety of battery types as well as a solar power system (the panels are located on the rooftop and side of the Engineering Building). This room will also feature other power electronics/electrical related technologies in the near future. The workspace allows you to perform experiments as well as measure, monitor and analyse various power systems to complement your learning outcomes.
RF Communications Laboratory (Beth Gleeson Building)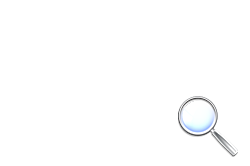 The Radio Frequency Communications Laboratory is a highly specialised laboratory featuring a collection of industry-related communications hardware and software. It contains a wide range of equipment for signal generation, transmitting and receiving, and signal/spectrum analysis. This laboratory allows students who have a keen eye on communications systems to experiment with industry standard test, measure and development systems to enhance learning around the areas of 3G, 4G, GPS, Satellite, Digital radio systems, digital television, and RFID.
This laboratory also features a communications rack with an array of connectors which are directly connected to various antennas positioned on the roof of the Engineering building. From here students can monitor most communication systems. Other equipment in this lab includes:
HF/VHF radio transmitter/receiver
real-time signal analysers
modular communications hardware systems
Ericsson base station (3G, GSM) hardware.

Robotics and Mechatronics Laboratory (Beth Gleeson Building)

A brand new state-of-the-art laboratory specifically constructed for the new Bachelor of Mechatronics and Robotics (Honours). The laboratory features a suite of 3D printers for the use of both students and researchers. A reconfigurable mobile robot exploration area allows students to test their robotic exploratory, sensory and control algorithms in a structured environment. Mechanical tools are available for prototyping and are extensively used in the popular 3D printer construction laboratory as part of the mechatronics design and manufacturing course. The room also exhibits a number of industrial robots including some decommissioned industrial assembly lines and laboratory exercises involving hydraulics, pneumatics and an assembly line using an ABB robotic arm.
Simulation and Hardware/Software Integration Laboratories (Beth Gleeson Building)

The ability to effectively simulate, design and test ideas is highly important to the validation of any solution. You have access to two laboratories dedicated to simulation of complex engineering systems using integrated hardware and software.
Each laboratory provides up to 25 individual work stations with high speed computing ability and a combination of development and test hardware. You can gain 24 hour access to these laboratories.
Systems Laboratory (Beth Gleeson Building)

The Systems lab features fast, up to date work stations with all the software and applications you require for engineering related coursework.
Each work station comes with combinations of equipment that include a AC/DC power supply, digital oscilloscope, signal generator and an array of electronic development platforms.
There are also numerous test and development stations available which can be used to examine the workings of microelectronics systems with closer detail.
Telecommunication Systems Laboratory (Beth Gleeson Building)

A well-equipped telecommunications laboratory is available for you to extend your knowledge in the field of telecommunications and communication networks. This laboratory is adjacent to the specialised RF communications laboratory. It features over 30 individual workstations in a spacious and comfortable work environment. In addition, the laboratory features numerous high top benches along the walls where students can conduct practical experiments related to communication systems and network design.
Workstations feature powerful computing stations with specialised industry standard communications software, as well the following equipment:
network rack for network simulations and testing projects
software defined radio systems
specialised signal measurement and analysis tools
satellite dishes
antenna rotator system.

TIGER HF Radar Laboratory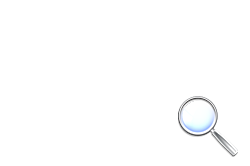 La Trobe University operates three high frequency (HF) radars. These radars are used primarily to study plasma convection in the high latitude ionosphere. The radars detect backscatter from plasma density irregularities in the ionosphere and also backscatter from the ground propagating via reflection from the ionosphere. These radars form part of a global network of similar HF radars known as SuperDARN.
The TIGER Laboratory is the hub of our HF Over-The-Horizon Radar research program. La Trobe has designed, developed and operates radars at three sites: the first on Bruny Island, Tasmania; the second 'Unwin Radar' near Invercargill on New Zealand's South Island; and the third located just North of Adelaide at Buckland Park. This laboratory is where we design new hardware and repair/maintain existing hardware, while also remotely monitoring and controlling the operation of our three Radars. Our latest Radar - in Buckland Park, has an operational range of over 5000 km.
TIGER produces many data products which are used by La Trobe physicists and collaborative partners in Australia and around the world. These radars are key instruments for enhancing our understanding of how charged particles from the Sun (Solar Wind) impact and alter the Earth's magnetic field and upper atmosphere, causing changes in the ionosphere known as "space weather". An active Space Weather storm can often be seen as Aurora near the poles. While an Aurora is a spectacular natural phenomena, a severe Space Weather storm can significantly impact our highly technical world, disrupting communication systems, disabling satellites, and even causing wide spread power blackouts. Being able to predict Space Weather storms and their severity is vital to modern society and La Trobe's TIGER radars are at the forefront of improving the world's knowledge of Space Weather.
Visualisation Laboratories

La Trobe University has two Visualisation Laboratories which are both equipped with innovative visualisation technology to allow researchers and students to run, observe and collaborate on experiments remotely from all over the world.
It's about the closest you can get to being there without actually being there!
VisLab1 (Physical Sciences 1) contains high-tech visualisation technology, including:
six 1080p HD projectors (creating approximately 9 metres of image)
1080p HD video-conferencing equipment
six touch-screens
space for an audience of 30
a 'display wall' created from 12 separate HD monitors for visualising ultra-high resolution data. Together, the monitors act as a single 175-inch screen, all driven by a Microsoft Windows PC.
VisLab2 (Beth Gleeson Building) contains the latest in visualisation technology, including:
twenty-four 46" ultrathin-bezel full-HD screens linked together to form a huge curved display wall
a Microsoft PixelSense touch table
a 103" full-HD 3D monitor
high-performance workstations for displaying and interacting with ultra-high resolution visualisation data.