Mallee HawkEye
In response to the 2009 fires, the Victorian Bushfire Royal Commission recommended a significant expansion to the state's long-term program of prescribed burning. In association with this, the Commission made recommendations for increased biodiversity monitoring and reporting. In response to this recommendation, Victoria's Department of Sustainability and Environment has set up the HawkEye Project, which aims to answer key questions about the effects of planned burning on biodiversity.
Mallee HawkEye is one component of the broader state-wide HawkEye Project. As such, Mallee HawkEye aims to address three core issues central to the broader aims of the state-wide project:
Evaluation of the adequacy of growth stages as surrogates for other taxa.
Identification of ecologically appropriate output and outcome measures of the impact of planned fire.
The impact on biodiversity of burning at or beyond recommended inter-fire intervals.
.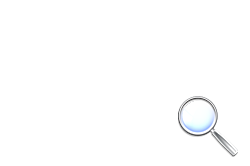 Understanding how an increase in planned burning in the Mallee will affect biodiversity is influenced by our understanding of the fire ecology of this system and how fire is currently managed. The fire ecology for many vegetation types is relatively unknown. Consequently, monitoring the effects of fire management on the biodiversity within parks is vital when there is much uncertainty about the effectiveness of fire management.
Mallee HawkEye builds on the work done by the Mallee Fire and Biodiversity Project carried out by Deakin and La Trobe universities, which gathered the most comprehensive data set on fire history, flora, fauna and habitat characteristics ever assembled in tree mallee habitats. Modeling has allowed us to identify the critical fire-sensitive habitat requirements of a broad range of taxa. This represents a unique opportunity to be able to critically examine the adequacy of vegetation growth stages as a surrogate for the habitat requirements of fauna.
Our existing data set will also allow us to examine whether current tolerable fire intervals are realistic thresholds upon which to make management decisions. Furthermore, we have a unique opportunity to make cross-taxa comparisons of the adequacy of a wide range of outcome measures as surrogates for measuring the impact of planned burning on the most fire sensitive/at risk species and ecosystems (eg. habitat growth stages, focal species, threatened species).
Project team
| Team Member | Title | Organisation |
| --- | --- | --- |
| Prof. Mike Clarke | Project Leader | La Trobe University |
| Prof. Andrew Bennett | Project Leader | La Trobe University / ARI |
| Dr Sarah Avitabile | Project Coordinator | La Trobe University |
| Dr Natasha Schedvin | Project Officer | DSE |
| Dr Steve Leonard | Post-doctoral researcher | La Trobe University |
| Jemima Connell | Research Assistant | La Trobe University |
| Dr Angie Haslem | Post-doctoral researcher | La Trobe University |
| Dr Rick Taylor | Post-doctoral researcher | La Trobe University |
| Dr Luke Kelly | Post-doctoral researcher | University of Melbourne |
| Dr Sally Kenny | Post-doctoral researcher | |
Summary of fieldwork
Pitfall trapping was undertaken at 25 pitfall lines (10 buckets per line) - 18 existing Mallee Fire and Biodiversity Project (MF&BP) and 7 novel sites. Each pitfall line was surveyed for 5 nights in both November 2011 and February-March 2012.
Bird surveys were conducted at 180 existing MF&BP sites (18 x 5 km transects with 10 bird survey points), twice in spring and twice in autumn (methods as per MF&BP).
Threatened bird surveys were conducted at 160 km of transects, with call playback for four threatened species every 500m (320 novel survey points) in spring 2011.
Fuel assessments were conducted at 1) 24 sites (spatial distribution of fuels), 2) 24 sites (fuel hazard assessments) and 3) 18 grazing exclosures (paired) and 10 reference bush plots (away from track).
Habitat assessments were completed at 208 sites (existing bird sites; existing and novel pitfall sites) by May 2012.
Pre-burn vegetation surveys were conducted at the grazing exclosure sites (n = 18 fenced and 18 unfenced sites; 10 reference bush sites). Post-burn surveys were conducted soon after the prescribed burn (July 2012), Spring (October 2012), Autumn and Spring 2013, Autumn and Spring (planned October surveys) 2014.
Results
The Mallee HawkEye Project was completed in June 2014. You can view a summary brochure here.
Analysis and reporting has been completed. Download a pdf of the final Mallee HawkEye report.
Department of Sustainability and Environment has made a video about the Mallee HawkEye project that can be viewed online.