Engagement stories
Community engagement is integral to all that we do – be it in our teaching and research, our student enrichment and volunteering programs, our partnerships with schools and communities, we seek to both enrich our curriculum, research and student experiences, as well as address real world problems in our communities.
Neighbourhood justice in West Heidelberg
A focus on social justice
La Trobe Law School has been working in partnership with West Heidelberg Community Legal Service for over 30 years, allowing law students to participate in the school's Clinical Legal Education program. This program gives them the chance to contribute to the West Heidelberg community through supervised case work services and research projects.
The program's history
In 1976 the Australian Government Commission of Inquiry into Poverty revealed the lack of access to legal services in West Heidelberg. In response, the local community centre, local legal practitioners, community members, and staff from La Trobe established a volunteer-run free legal service in West Heidelberg. In mid-1978 La Trobe's Department of Legal Studies appointed Phil Molan to a three year term as lecturer to provide legal services and to teach legal aid.
Now with five different Clinical Legal Education programs in Melbourne and Bendigo, La Trobe law students provide services to the community while increasing their understanding of legal theory and learning about the realities of law in practice.
What people say about the program
'This is a key partnership with La Trobe University – it enables us to educate student lawyers and utilise research to enhance and inform our service to the community.' – Principal Solicitor the legal service, Gary Sullivan.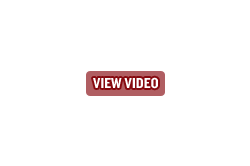 'The Clinical Legal Education program is fully integrated, both in the curriculum and with the University's neighbourhood. Students also work on law reform in response to local needs which highlights the mutual benefit to university and community envisaged by the founding advocates.' – Associate Professor Mary Anne Noone, coordinator of the school's Clinical Legal Education Program and Public Interest Law Postgraduate Program.'Perhaps the most valuable aspect of the Clinical Legal Education program at West Heidelberg Community Legal Service has been the lesson in perspective...the program has given me the opportunity to apply my legal knowledge and directly assist those most in need.' – Student Sibilla Van Ara.
Engaged learning
Students engaged in community planning
Our Bachelor of Urban, Rural and Environmental Planning students engage in experiential learning through field work. By working on shared goals with local, regional, and international communities, the students learn to develop partnerships and communicate new ideas with diverse groups. These communities include civic groups, government and non-governmental organisations. Engagement with the community develops a range of skills from listening, making observations, consultation, providing feed back to the community, and cross-cultural communication.
Regional partnerships
In Lake Boga, students of differing levels of experience are supported by La Trobe University staff to direct charrettes with government, community members and representative groups. Students trial new techniques and technologies, and gain skills in communication, negotiation and strategy and development. In turn, the community and local authorities have enjoyed receiving new ideas from a fresh perspective.
In Castlemaine, the MapMyTown project involved students, staff and the community working together on a mapping exercise. Plan B – the Student Planners' Association, outside of their curriculum, collaborated with staff, the Mt Alexander Shire and Victoria Walks. The project produced an online toolkit for communities to build their own maps that promote walking and cycling. The toolkit promotes active, sustainable and healthy transport.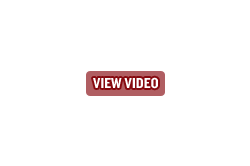 International partnerships
In Sri Lanka, our students partner with students from the University of Moratuwa, Colombo, and engage with impoverished communities including those facing great change and growth, as well as communities grappling with post war and disaster trauma. In doing so, La Trobe students are challenged and exposed to an international planning and development environment. Find out more about their story [YouTube].
Through engaged learning, our students share knowledge with communities, learn through experience and foster lasting partnerships. Our students have also been recognised with awards from the Planning Institute of Australia.By James McLean, Bachelor of Urban, Rural and Environmental Planning student.
Engaged research
Mobile phones connect refugee women
In the video below, La Trobe researcher Dr Dennis Wollersheim discusses his program that is offering peer support training and free call mobile phones to small groups of refugee women lowering communication barriers and strengthening communities.
Mobile phones to connect refugee women
Engaging in Melbourne's north
Supporting Youth Foundation 3081
La Trobe University is proud to partner Youth Foundation 3081, a program that supports youth-led and youth-focused projects in West Heidelberg. Young people learn valuable life skills as they become 'grant makers' in their own neighbourhood supporting local projects that make a real difference and inspire the community.
We have partnered with the Bendigo Bank (East Ivanhoe and Heidelberg Community Bank ® branches), Banyule Community Health and Banyule City Council to support this important local initiative.
Our engagement with Youth Foundation 3081 builds on our outreach and school partnerships, our clinical legal education program at West Heidelberg Community Legal Service, and other partnerships.
Find out more
Student volunteers bridge digital divide at local Mosque
Since September 2012, La Trobe students have been dedicating themselves to helping people from the Muslim community in Melbourne's northern suburbs learn how to surf the net, keep in touch with loved ones and become more employable through IT skills.
The students are involved in La Trobe' s IT Literacy Project, which is run every Saturday at the Preston Mosque. The initiative is a partnership between La Trobe, the Preston Mosque and non-profit company Infoxchange, and is financially supported by the Victorian Office of Multicultural Affairs and Citizenship and the Islamic Council of Victoria.
'Students have the opportunity to develop their skills, while giving something back to the local community,' says Joanna Shaw, La Trobe's International Student Coordinator. 'There is a great willingness to reach out, get involved and learn.'
'Many parents who worship at the Mosque are IT illiterate,' explains Mr Baha Yehia, the Secretary of the Preston Mosque. 'They have no idea what their children are doing online, and are unaware of the dangers of cyber bulling and the like. We hope this will build their IT skills and confidence, and enhance their ability to communicate with family overseas and gain meaningful employment.'
Melbourne's North Summit
Melbourne's north is a great place to live, work and raise a family. However as a region, we are confronted with significant challenges. Our population continues to grow at a staggering rate and we must ensure we are ready to meet the aspirations and opportunities of the region.
Find out how our alumni are actively engaged in making a difference.
Find out about our school partnerships.
Do you have a story about how La Trobe works with its communities? Tell us about it.