Meet our graduates
We're a university that's driven by the social conscience that inspired our beginnings.
Our students choose us because they're looking for a different kind of education. They gain knowledge, skills and experience and a voice to express themselves. They're curious about their impact beyond our campuses and develop the confidence they need to build successful careers and change their communities and our world.
---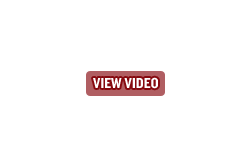 Jordie French – High School Teacher
'Moving interstate to go to uni was a bit of a leap of faith for me,' says Jordie of his decision to move from Tasmania to Bendigo to study a Bachelor of Physical and Outdoor Education. 'After a nervous drive up, I had the time of my life. I met amazing people, learned from expert lecturers and came away with a degree that allows me to do what I love.'
Jordie is now back in his hometown working as a high school teacher. 'It was only a matter of weeks until I was offered a full-time teaching position,' he explains. 'The position was in maths and workplace education, which weren't my disciplines, but I felt confident enough to take it on and haven't looked back.'
Find out more about studying physical and outdoor education.
---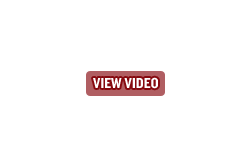 Jess Keogh – Lawyer at Clayton Utz
Jess is the first person in her family to go to university. After graduating with a Bachelor of Laws/Bachelor of Business, Jess gained experience at the Fair Work Commission and Master Builders Association of Victoria before starting as a workplace relations lawyer at Clayton Utz.
'La Trobe gave me a solid foundation to develop my professional and social skills, so I can achieve my goals and make a valuable contribution to society,' says Jess.
'My advice to those starting out is to be kind, work hard and always be true to yourself,' Jess adds. 'During your career, you'll work long and strenuous hours, but I believe you always get back what you put into life, and this applies tenfold to your career.'
Find out more about our business and law courses.
---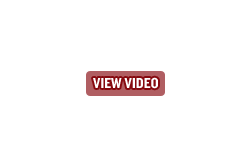 Mouhamed Assafiri – Project Coordinator at Telstra
Mouhamed landed a graduate job at Telstra in the final year of his Information Systems and Business course. 'University definitely isn't the end of your education career,' he says. 'To be successful, you need to be prepared to learn new things constantly, even if that means unlearning things you already know.'
Mouhamed says his course gave him more than just theory. 'It gave me genuine experiences and lifelong friends and connections,' Mouhamed says. 'It's amazing to know that my qualifications are internationally accredited,' he adds. 'The certificates are a humbling reminder of my achievements, but they will never supersede the many fantastic memories I have of La Trobe.'
Find out more about studying information systems.
---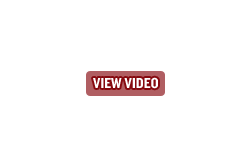 Keegan FitzGerald – Physiotherapist
Keegan's passion for physiotherapy comes from the problem-solving challenges it presents, as well as his desire to help other people. 'I feel that there's always something else I can do,' he explains. 'Any interaction with a patient that doesn't educate them and improve their health knowledge is a missed opportunity.'
In between his study commitments, Keegan found time to work as a student body representative, Student Ambassador, and was the founding member of a social club. 'La Trobe gave me great memories and made me a stronger, more versatile professional,' he says. 'I'm not happy to do just a good job – I want to do a great job, and I believe my experiences at La Trobe developed this in my character.'
Find out more about studying physiotherapy.
---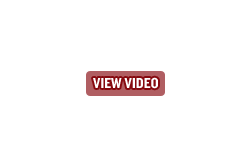 Ryan Murphy – Event Consultant/Musician
After several years touring the east coast of Australia as a musician, Ryan went back to university to study media. 'I definitely took a different path than what was expected of me,' Ryan explains. 'Most of my friends became teachers or tradesmen. I was a creative type living in a fairly uninspiring environment.'
Now living in New York, Ryan says his time at La Trobe gave him the inspiration and confidence to pursue his dreams. 'I think back on my time at La Trobe fondly and use the skills I developed there every single day.'
Find out more about studying media.
---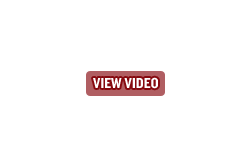 Tia Spanos – Graduate, Department of Education and Employment
Tia says her time at La Trobe created her 'roadmap' for life. 'The subjects and specialisations helped me to discover the particular field I was interested in,' she explains. 'Heading the International Relations Association, completing a study abroad program and attending international model UN conferences allowed me to develop a global perspective.'
After graduating, Tia was accepted into the Australian Government's graduate program in Canberra. 'I know the work put on my desk as a policymaker and program manager will filter down and impact citizens,' she says. 'It's a lot of responsibility to take on, but it's worth it to see more and more Australians have a better quality of life.'
Find out more about studying international relations.
---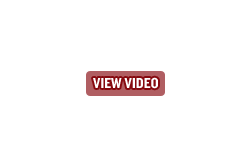 Erin Wallace – Event and Operations Manager
'I first knew the sports industry was for me when I did work experience with the St Kilda Football Club in high school,' says Erin. 'After that I had my mind set on becoming an event manager for an AFL club. La Trobe's course appealed to me because it offered predominantly sport with some aspects of tourism and hospitality.'
Erin got her foot in the door at her current workplace through a La Trobe work placement program. 'I was tasked with managing various corporate events, match day events and operations across sporting codes.' This experience ultimately took Erin to the 2012 London Olympics, where she worked managing a venue with five arenas and 70,000 spectators per day. 'Working on the Olympics was the best eight months of my life,' says Erin.
Find out more about studying sport management.