Student safety on campus
Staying safe on campus is easy as long as you are as careful as you would be in any other public place.
University Security is on every campus.
Melbourne campus (Bundoora)
Internal: extension 2222
External: (03) 9479 2222
Free call external: 1800 800 613
Bendigo campus
Internal: extension 8999 or 7999
Free call external: 1800 077 043
Franklin Street (City) campus
Internal: extension 8888
External: (03) 9479 8888
If no answer dial 0 000 and ask for the emergency service required.
Albury-Wodonga campus
Internal: extension 8222
External: (02) 6024 8222
24 hour mobile service: 0418 459 324
Mildura campus
Internal: extension 4099 (9am-5pm)
External: (03) 5022 7855 (24 hour service)
Shepparton campus
T: (03) 5820 8600
A/H: (03) 5825 3178
Keeping yourself safe

Take responsibility for your own actions and make smart choices.
Never carry your Personal Identification Number with your credit cards. Never tell anyone, including a bank representative, what your PIN is.
Avoid lonely or gloomy places, especially at night - walk with a friend or stay in a crowd.
Be alert and walk purposefully. Confidence deters attackers. Be wary of strangers, on foot or in cars asking for directions - it is better to be rude than be in trouble.
If someone follows you, change direction and go to a place where there are other people.
Respect your intuition. Don't allow rationality to override your 'sixth sense' - it could protect you.
Ensure your car is parked close to your building and in an area well lit once night falls.
If you feel concerned walking to your car at night, call Security and ask for an escort to your vehicle.
Keeping your belongings safe
Never leave your wallet, bag or purse or other valuable unsecured and unattended.
Only carry enough cash for your immediate needs.
Clearly mark your belongings, especially the text books that you need for study.
Don't put your bag or purse on the floor when in a public toilet cubicle.

Don't leave valuables in your vehicle; if you have to, hide them.
Fit an engine immobiliser or car alarm to protect your vehicle from theft.
Report all thefts to Security.
La Trobe + Social Media + YOU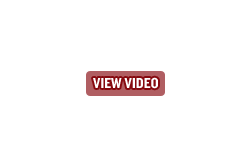 Social Media is a powerful and amazing tool, and you might find yourself using it frequently both at La Trobe and in your personal life. It's important to be aware of some of the pitfalls around social media usage. La Trobe has a clear and extensive policy on the use of social media by staff and students. Rather than read the policy document, check out the video that explains the policy.