Making friends
Uni life is about much more than attending classes and sitting exams. It's important to make connections and friendships, particularly from your course.
Check out the video for other first year students' experience of making friends and tips on how to do it, particularly by getting involved at uni!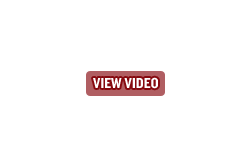 Tips for making friends and connections at uni
There are plenty of opportunities to socialise and meet new people at La Trobe, but the easiest place to make connections is in the lecture theatre or the classroom with the person right next to you!

Having someone to share your educational experience with is so valuable and it's also a great way to study outside of classes.
Check out the tips below on making friends and connections.
Be an active, involved and interested person
Take an interest in what's going on around you. Get involved by joining in on activities clubs and college societies. If you have a special interest or would like to develop a skill, look for clubs, classes and events that allow you to meet with like-minded people. You can also join in on specific programs, such as leadership and career mentoring. La Trobe has lots to offer, and you can find most of it online at our Leadership and Volunteering website.
Make conversation with people in your classes
In person
Most people find it easier to make conversation when there is a task or reason to be speaking. Say hello to the person next to you. Ask them what they thought of the lecture. Tell them a bit about you - "I missed the first part of the lecture, the bus was late, did the lecturer say anything important at the beginning?"
If you're new to Australia, ask about our way of life and culture. "Do you follow a football team? How did they go last year?"
Say "See you next week" or ask if they're coming to the lecture on Thursday. It can take a few weeks to build up a social acquaintance, so be patient.
When group work tasks are set, try joining a group of people you haven't worked with before, or don't know well (yet). You could also form or join a study group.
If you're in a course that has labs, pracs or tutorials, the smaller group and regular meeting times make it easier to speak to the same person week after week.
Get a job
Getting a job helps with your finances and can introduce you to a new group of people. Check out the Career Development Centre for some handy advice on finding part time work.
Volunteer!
It can be rewarding to be a volunteer with community, environmental or social organisations. The uni also offers opportunities to be mentors, hosts, guides, peer support leaders etc. Ask the Student Engagement Team or your college Transition Team about these. Look out for notices around campus, and check out the Leadership and Volunteering website.
Consider living in a share house or in a residential college on campus
It can be hard at times to share a home with other people, but it can be fun too. You meet their friends, get to know them very well, maybe share the load of cooking, cleaning and bills. Check out our section on living out of home.
Join a club or faculty society
Meet students who share your passions and interests. Clubs and Societies cover a huge range of interests and provide you with information, the chance to make new friends and attend events. College Societies help you to meet students in your course or college. They also provide social, career, and academic events.
Attend social events
There are a myriad of social events for you to get involved with on your campus, with something for everyone. Your student organisations arrange networking events, parties, balls, festivals, trivia nights and much more.See the latest events.
Get involved in student theatre and film
La Trobe University has a diverse Student Theatre and Film Program. It's open to students from all campuses and has an annual program of events where you can write, compose, direct, perform and crew for stage and screen.
Get involved with your student organisation
All La Trobe campuses have student organisations, which are a great way to get involved on campus. They're the hub of social activity and are the official voice for students. Learn about your student organisation.
Related information for New Students