Enrol
Welcome to La Trobe
If you've received a supplementary undergraduate offer and wish to accept call us on 1800 774 452 to receive further instructions on how to enrol.
Congratulations on your offer to study with us. Wherever your studies are based, our staff will make every effort to ensure you are part of a vibrant learning community.
This information is for domestic students. Read the steps for international students.

Follow the steps below to accept your offer and enrol in your subjects. There are three parts to the process:

Accept, defer or decline.
Enrolment information sessions.
Enrol in your subjects.

If you defer or decline your offer, you only need to complete steps 1 and 2.
If you need help, please call 1800 774 452 during business hours (Wednesdays until 4pm).
To view a larger version of the instructional videos below, see our YouTube channel.
Accept, defer or decline your offer
Step 1: Activate your La Trobe account

To activate your account, choose one of the following:
Once you activate your account and create your password, we'll email your Student ID (username). You'll then have access to StudentOnLine, where you can enrol, and other systems like your La Trobe email account.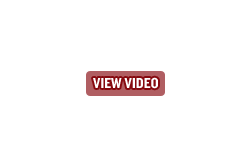 Step 2: Log on to StudentOnLine to accept, decline or defer your offer
Log on to StudentOnLine.
Check My Personal Details.
Confirm My Contact Details (left sidebar).

Under 'My addresses', select 'Add an address'. Add your Semester/Term address. If you don't know this, use your home address. You can change these details later if necessary.
Add an emergency contact.

Confirm My Citizenship and Residency Details.
Confirm My Cultural Details.
Confirm My Disability Details.
Check My Educational Background Details.
Confirm Parent/Guardian Educational Details.
Select the MY OFFERS tab (top left). Select Accept, Decline or Defer. Then select Accept, Decline, Cancel or Defer.

If accepting an offer as a Commonwealth Supported student you must complete the relevant Electronic Commonwealth Assistance Form (eCAF). Failure to complete an eCAF before the first census date of your enrolled subjects will result in your offer/enrolment being cancelled. If you are unsure which form is applicable for your situation, check the Study Assist website. You must also read about the relevant Higher Education Loan Program (HELP) before completing your eCAF. Once you have read the required information, complete the relevant eCAF in the MY eCAFs tab. If you need further help, check our frequently asked questions about fees.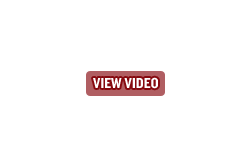 Enrolment information sessions

These on-campus events give you course and subject information as well as help with online enrolment. For most students, you can complete your enrolment without attending an information session. However we suggest you attend if you have any trouble with the online process.
You will need to attend if you want to apply for advanced standing (recognition of prior learning/credit for subjects you completed previously).
Use the enrolment session finder to get the session date and time for your course. The finder also gives you links to more course specific information.
When you come to your session, remember to bring:

Academic transcripts (originals or certified copies) and previously completed subject outlines if you wish to apply for advanced standing.

Any other information outlined in the special instructions listed in your Enrolment Session Finder results.
After your session we'll help you finish your enrolment online. Download the Lost on Campus app to find your way to your session.
Enrol in your subjects
Step 3: Find out your core subjects
The enrolment session finder provides you with a link to your Faculty with information about your course. This is where you will find a list of your core (compulsory) subjects.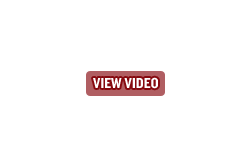 Step 4: Design your timetable

Once you have your core subjects, you can select your electives (subjects that are not compulsory). Search the 2014 University Handbook for more information about your course and available subjects.
You can use our timetable planner to make sure your lectures and classes don't clash.

We can help if you're having trouble designing your timetable. Come to your enrolment information session and bring your list of subjects.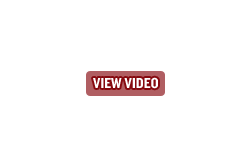 Step 5: Enrol in your subjects on StudentOnLine

In the MY ENROLMENT tab in StudentOnLine, select 'Manage enrolment' (left-hand sidebar) to get started. Once you've accepted the terms and conditions you will be able to enrol in your chosen subjects.
Make sure you enrol in Semester 1 first, and then Semester 2. Come to your enrolment information session for help with any part of the process, or contact your faculty.
Get your student ID card
Once you have enrolled online, visit your ID card venue where you'll get your photo taken for your student ID card. You can use this for things like borrowing books, printing and photocopying. Distance education and Franklin St students can submit an online application for a student ID card.
Find out more about student ID cards.

Now you're officially a La Trobe student, check our New Students section to find out more about getting started. We look forward to seeing you at Orientation!