Civil engineering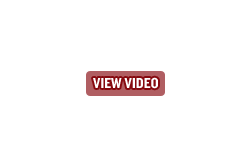 Why study a civil engineering course?
Civil engineers should be creative, curious, analytical and detail-orientated. Graduates trained in civil engineering can specialise in construction, environmental and transport engineering, or managing people and projects.
Our Bachelor of Civil Engineering prepares you to work in the design, construction and maintenance of almost all basic types of contemporary infrastructure, including bridges, multi-storey buildings, highways, railways, tunnels, airports, water supply and waste collection systems.
You can combine this course with either science or business courses in double degree programs.

Industry scholarships

We offer industry-supported scholarships unique to our Bachelor of Civil Engineering, backed by a wide range of industry partners. Get financial support and fully-paid vacation work experience as part of your degree.

Career opportunities
There is currently a shortage of civil engineers in Australia. You're likely to find work in a variety of public and private organisations within Australia and overseas.
La Trobe graduates work on diverse projects all over the world, such as large-scale structural projects and oil rigs, with mining companies, water authorities and local government.

Upon completion of your civil engineering course, you will be eligible for membership of Engineers Australia, and other professional bodies depending on your specialisation.
Courses
International students
How to apply?
Enquire now about any course for international students or find out how to apply.
Fees and scholarships
Estimated fees for international students are indicated for each course above. Fees are indicative only and set at 120 credit points per course, unless otherwise stated, and may vary depending on the number of credit points in which students enrol. Some courses may vary in credit point load and fees will be adjusted accordingly.
There is also a range of scholarships available for international students to assist students.
Ethan Guo,
Bachelor of Civil Engineering

"Site visits and experiments in my course provide a better understanding of how civil engineering works."
Civil engineering placements and employment-linked scholarships
The Industry-Based Learning component of the civil engineering course gives you paid work in industry under the supervision of experienced engineers. It offers you:
Industry contacts that may lead to a job after graduation
Pay rates generally between 60-80 per cent of a graduate salary
An opportunity to put theory into practice
A chance to build confidence and maturity
Improved communications skills.
Overseas study opportunities
As a La Trobe student, you can broaden your horizons by studying overseas with one of our global exchange partners. We have partnerships with more than 100 universities in over 30 countries throughout Asia, Europe and North and South America.
About the academic staff
You'll get to meet a large number of academic staff during your studies, from tutors through to lecturers and supervisors. You can view staff in Civil engineering or search all staff in the Faculty of Science, Technology and Engineering.