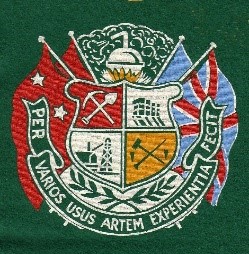 The JRV Anderson Scholarship
Opening date
Closing date
Who is it for?
2nd year undergraduates
Where is it available?
Bendigo
How is it paid?
Single Payment
Background
The Friends of the School of Mines have undertaken specific fundraising in order to support a scholarship for a Science/Engineering student in the College of Science, Health and Engineering specific to the Bendigo Campus. The JRV Anderson Scholarship has been established to support a full-time Bendigo student who is about to commence the second year of the course having successfully passed first year and who is experiencing financial hardship. Preference shall be given to a student who has had to relocate from a rural or interstate location to Bendigo and who has performed well academically.
Are you eligible to apply?
To be eligible to apply for this scholarship, applicants must:
Be an Australian citizen, or holder of an Australian permanent resident visa.
Be proceeding to the second year of a Science/Engineering course within the College of Science, Health and Engineering at the Bendigo Campus (full-time).
Have passed all first year subjects with a minimum weighted average mark of not less than 60%.
Have, prior to enrolment at the Bendigo Campus, a residential address in regional or rural Australia (evidence of residence will be required).
Recipients of the scholarship shall be selected by the University based on their:
How to apply
To apply for this scholarship, please complete the application form and return by the closing date.
Who to contact for further information
Student Administration, Bendigo, Ben-StudentAdmin@latrobe.edu.au