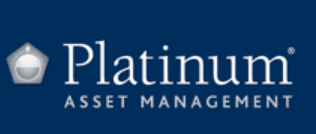 Platinum Asset Management Financial Planning Scholarship
Amount
$12500
(1 Year Duration)
Opening date
Closing date
Who is it for?
2nd year undergraduates, 3rd year undergraduates
Where is it available?
Bendigo, Melbourne, Mildura, Shepparton
How is it paid?
$6250 Per Semester
Background
Platinum Asset Management, in association with Neilson Foundation, wishes to support a high achieving second year and third year students undertaking business related bachelor degree specialising in Financial Planning. The scholarship is valued at $12,500 and includes the opportunity to undertake one month of paid work experience at their Sydney office, an opportunity that is available to two students annually from the full cohort of scholarship recipients.
Are you eligible to apply?
To be eligible to apply for this scholarship, applicants must:
Be an Australian citizen.

Have completed the first semester of the second year of your Bachelor of Finance, or any business related degree program specialising or majoring in Financial Planning (Second Year Scholarship) in Semester 1 2017;
OR
be currently enrolled in your third/final year of your Bachelor of Finance, or any business related degree program specialising AND be majoring in Financial Planning (Third/Final Year Scholarship)

Be studying full-time and intending to continue full time study the above mentioned course

Have achieved a minimum 65% average or higher in all your financial planning subjects
Not currently be in receipt of a scholarship (and have not previously been awarded the Platinum Asset Management Scholarship)

Recipients of the scholarship shall be selected by the University based on their:
an application form
a 250 word essay describing "career goals and ambitions and how the scholarship would faciliate a career in financial planning."
an interview with the selection committee (if required).
How to apply
To apply, please complete the application form and return by the closing date.
Who to contact for further information
Scholarships Unit, scholarships@latrobe.edu.au