Getting ready to apply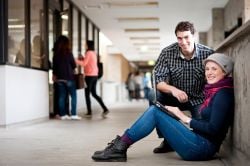 Before you apply, consider the types of graduate research degrees and scholarships that are available.
Requirements for PhDs, Professional Doctorates and Master's degrees by research.
Types of scholarships and other financial support.
Information for international applicants
As an international applicant, you should contact La Trobe International for information on scholarships, financial support, and any other questions you may have.
Apply for a research degree
When you're ready to apply for a graduate research degree at La Trobe, visit the get a research degree to begin your application. Applications for graduate research degrees differ from undergraduate programs so you should consult this information carefully.