EMBodIED
The Engaging Minds in Body Image and Eating Disorders (EMBodIED) Research team is a group of expert and skilled researchers whose work focuses on:
understanding the development of body image in children
uncovering risk factors for body dissatisfaction and eating disorders
evaluating prevention and treatment interventions for these problems.
We collectively work on cross-sectional, experimental, longitudinal and intervention research across the lifespan, with a focus on how body dissatisfaction and eating problems develop, and how treatment and education programs can be used to reduce or prevent them.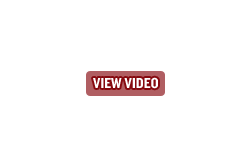 We also advocate for social change to improve policies and practices that:
are potentially damaging to children's developing body image
encourage negative appearance-based stereotypes or weight-based stigma
promote health at every size and body positivity
support the development or maintenance of healthy eating patterns.
Please support our current change.org petition to remove 'plastic surgery apps' for children from iTunes.
Our team has strong links with other groups working in the field including:
If you're interested in participating in our research, please see Current research.
If you are interested in visiting our research team, or enquiring about student research projects, please contact cb.cc@latrobe.edu.au or susan.paxton@latrobe.edu.au.