Edge of the outback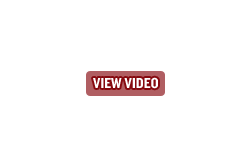 Join us on a photographic journey through outback Australia and develop your skills in digital photography.
Over 470 students have completed the program from universities around the world.
You will take part in photography workshops and field trips into the outback with a local Aboriginal guide who provides insight into the cultural significance of this ancient landscape. At the end of the course, you will present your work in a gallery exhibition.
Student work
The Edge of the Outback publication
The Edge of the Outback publication features student work from photography workshops and field trips spanning 2004 – 2014.
Course details
Dates: 17 June to 8 July 2017
Duration: 3 weeks including two field trips
Fees: AUD$4,400. This includes one night's accommodation in Melbourne and partial catering on each field trip.
Download: Edge of the Outback flyer [PDF 820KB]
Apply now
Contact our team La Trobe Abroad Coordinator (Regional) to apply for this course.
Costs
Food
We partially cater the eight-day field trip. For all other days, we recommend you budget A$30-40 a day (or A$500 - 680 for the trip) for food, snacks and other items. This is based on buying food at grocery stores for morning and evening meals, and purchasing lunch on or close to campus. If you plan to do further sightseeing or social activities you should adjust your budget accordingly.
Photo production
All production costs are included in the fees.
What to expect
Students
Between 12 and 20 students are enrolled in the course each year.
Accommodation
All accommodation is modest but clean. In Mildura there will be dormitory sleeping arrangements. Two nights will be spent at Mario's Palace Hotel in Broken Hill (one of the venues featured in the movie 'Priscilla Queen of the Desert'). Two nights will be spent in shearers' accommodation at Mutawintji. Three nights will be spent in dormitory style accommodation on a farm stay in Willow Springs, Flinders Ranges.
Weather
It will be winter. In the Australian desert it can be very cold, particularly at night. However, the days are generally sunny and warm. It's not the extreme winter that occurs in the US, but you need to be prepared for all seasons. Average high temperatures are in the low to mid 60Fs usually. Nights can be quite chilly – 30F to 40F.
Bugs and mosquitoes
Mosquitoes and bugs are not a problem this time of the year. We will provide protection against insects just in case.
Internet
You will have access to the Internet on the Mildura campus during the day. An Internet café is also within walking distance of the accommodation.
What to bring
Equipment
Students are required to bring a DSLR camera including any accessories (additional lenses, filters, tripods, batteries, battery re-charge kits, additional memory cards etc). The University has external drives for temporary storage of student files during the field trips, however we recommend that students bring their own storage such as external drives, USBs, and/or a laptop.
Required
Digital SLR camera – Canon, Nikon
External hard drive – Lacey, Western Digital (formatted FAT32)
Strongly recommended
Laptop computer – Apple Mac (PC)
Software – Lightroom, Photoshop
Optional
Lenses, Tripod, Filters
Packing list
camera and camera equipment (more on this on the next slide)
sleeping bag and pillow
bath towel
layering clothes for all seasons – from tshirts through to warm jackets ie Northface/down jacket for 0 temps
light raincoat
hiking boots/shoes with ankle support and good traction for climbing
sunhat/beanie
sunscreen
daypack that can be secured for hiking/climbing
Getting there
We will pick you up from the airport from Melbourne's Tullamarine Airport. You will need to tell us your arrival details once you have been accepted into the program.
It is an 8-hour journey (including stopover times) to Mildura from Melbourne city.
Mildura and field trips
The course will be based in the city of Mildura, which is situated on the major arterial routes between the capital cities of Melbourne, Sydney and Adelaide. Mildura is a charming oasis by the Murray River. It is at the centre of a large agricultural region that spreads over parts of Victoria, South Australia and New South Wales. The area is often referred to as the Mediterranean in the outback, with its picturesque citrus groves and vineyards, endless sunshine and the cosmopolitan feel of a larger city.
While on the program, you will visit unique and beautiful locations:
Mungo National Park, which is the focal point of the Willandra Lakes World heritage area. The park is famous because the now dry lakeshore preserves evidence of Indigenous campfires, middens and burials, dating back to nearly 50,000 years ago when the lakes were often filled with fresh water. Once, this was home to giant kangaroos, wombats and other mega fauna.
Mutawintji National Park is dominated by the rugged, fiery-red Byngnano Ranges, and characterised by beautiful gorges lined with majestic river gums and punctuated with dark and mysterious rock pools. The park is home to kangaroos, emus and goannas as well as the endangered Yellow Footed Rock Wallaby. Dotted throughout the overhangs and rock faces is an array of Aboriginal rock art, evidence of continuous occupation of the area for more than 8000 years. What is now called the Mutawintji Historic site was once the place where initiation, rainmaking and other ceremonies were conducted.
Since 1883, the mining town of Broken Hill has generated over one hundred billion dollars of wealth from its mines. The town's seven kilometre long strip, known as the 'Line of Lode', is the largest single source of lead, silver and zinc ore ever discovered on earth. Although this brought wealth to many, Broken Hill is a place of contrast. The architecture of civic buildings and hotels in grand boomtown style dwarf the simple corrugated iron miners' cottages.
Flinders Ranges is the largest mountain range in South Australia, which starts approximately 200km north of Adelaide. Its most characteristic landmark is Wilpena Pound, a large, sickle-shaped, natural amphitheatre that covers 80 km2 and contains the range's highest peak, St Mary Peak. The area has been inhabited for tens of thousands of years by the Adnyamathanha people (meaning 'hill' or 'rock people').
See our students' work
See the 2016 students' photographs and read about their experiences on the study program.
Itinerary
Changes to the itinerary
The field trip involves travelling over largely unsealed roads. In case of rain, these roads can become impassable. The stated itinerary may change due to these unforeseen circumstances. Alternatively, in dry conditions dust can be pervasive.
Itinerary
| | |
| --- | --- |
| Day 1 | Arrive in Melbourne. |
| Day 2 | Travel to Mildura. |
| Day 3 | Orientation, introduction and welcome dinner. |
| Day 4 | Basic photo/camera operations/lectures. |
| Day 5 | Mungo National Park field trip |
| Day 6 | Photographic image download and evaluation. |
| Day 7 | Image selection and Photoshop tutorial. |
| Day 8 | Depart on Day 8 field trip. Drive to Wilpena Pound, Flinders Ranges, South Australia. Stay at Willow Springs Homestead. |
| Day 9 | Split group: Group A to St Mary's Summit, Group B to Wilpena Pound. |
| Day 10 | Branchina Gorge circuit, Flinders Ranges. |
| Day 11 | Drive to Broken Hill, Western New South Wales. Stay at the Palace Hotel. |
| Day 12 | Broken Hill Mine, Silverton |
| Day 13 | Drive to Mutawinjii National Park. Historic site tour/old Mutawinjii Gorge walk. |
| Day 14 | Homestead Gorge loop walk, Mutawinjii National Park. |
| Day 15 | Return to Mildura. |
| Day 16 | Free. |
| Day 17 | Digital download. |
| Day 18 | Photographic image reviews. |
| Day 19 | Select/Photoshop/blog. |
| Day 20 | Select/Photoshop/blog/print. |
| Day 21 | Print. |
| Day 22 | Exhibition installation and opening. |
| Day 23 | Depart. Return to Melbourne |
*La Trobe University are not responsible for changes to the itinerary due to weather conditions or any other unforeseeable situations such as accommodation availability etc.