Management information systems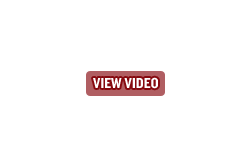 Why research Management information systems?
Our academic staff have impressive national and international experience. Highly regarded for their research, they are published in leading journals and academic publications. They are active in government and corporate research projects, policy development, industry associations and present at a range of conferences. La Trobe University is a member of Innovative Research Universities Australia, which attracts more than $340 million in funding each year. The faculty's research centres provide a focal point for research strengths and establish links to government, industry and the wider research community.
We offer broad scope for individual or interdisciplinary team research. Work in a supportive study environment, where academic staff work closely with students to facilitate positive learning outcomes. Take advantage of a range of scholarships and access to excellent library facilities. The main library at the Melbourne campus is one of the best in the southern hemisphere.
Finding a supervisor
One of the most important aspects of your research study will be finding a supervisor in Management information systems.
Your study experience
Student and graduate profiles
Find out about the experiences of one of our students undertaking research in Management information systems.
Pursuing my Phd is a progression from my undergrad and honours years of studies at La Trobe.

Dr. Joane Jonathan, Business, Economics and Law