Cadetships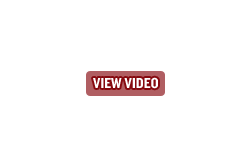 The Faculty of Science, Technology and Engineering (FSTE) has run its Industry Cadetship Program for more than 10 years. During this time we've placed more than 1000 students from a variety of science disciplines in small, medium and large businesses in the private and public sectors.
Many of our employers have participated in the program for a number of years and some host multiple student cadets each year. Our students have often secured part-time, full-time or casual employment with employers after completing their cadetship and degree.
Our partners include federal and state government departments and agencies, multi-national corporations, SMEs and start-up ventures in bioscience, engineering, agriculture and information technology.
Find out more about the Industry Cadetship Program.
How your organisation can get involved as an industry partner in our cadetship program.
Find out more about the cadetship program and read about other students' experiences.
Contact us
FSTE Industry Cadetship Program
Physical Sciences 1
La Trobe University
Kingsbury Drive
Victoria 3086
T: 03 9479 3255
E: cadetshipsFSTE@latrobe.edu.au
Information Technology cadetships
We also offer an IT cadetship program for students in the Bachelor of Information Technology and Bachelor of Information Technology (Professional).