Cadetships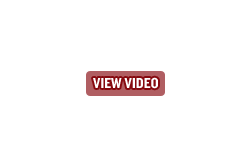 The Faculty of Science, Technology and Engineering (FSTE) has run its Industry Cadetship Program for more than 10 years. During this time we've placed more than 1000 students from a variety of science disciplines in small, medium and large businesses in the private and public sectors.
Many of our employers have participated in the program for a number of years and some host multiple student cadets each year. Our students have often secured part-time, full-time or casual employment with employers after completing their cadetship and degree.
Our partners include federal and state government departments and agencies, multi-national corporations, SMEs and start-up ventures in bioscience, engineering, agriculture and information technology.
EARLY SUMMER OPPORTUNITY - Closing date: 3rd September
Company:
Western Plains Flora Pty Ltd is a leading wholesale and retail indigenous nursery specializing in tube stock for habitat restoration.

We produce stock for the northern and western areas of the Port Phillip Catchment including the Plenty, Merri, Maribyrnong and Werribee sub-catchments.
Role Overview:
The work will involve the following:
Plant propagation
Identification of indigenous flora
Seed collection and cleaning
Pricking out
Weed control
Monitoring plant growth and making adjustments where necessary
Monitoring plant nutrients and making adjustments where necessary
Other duties relevant to the industry as required
Requirements:
Applicants must be currently enrolled in second or third year within appropriate FSTE program/units such as Botany or Conservation Biology and Ecology, however, students with an interest in biology and/or horticulture are also encouraged to apply.
A driver's licence will be essential to get to the site.

Please Note: No public transport is available to this site.
Location:
Wildwood – North of Melbourne Airport
Duration:
Up to 12 weeks over the summer vacation period (end of November 2014 to mid/late February 2015)
Commencing:
End of November 2014 or as negotiated
Payment:
Scholarship of $570 per week
Accommodation:
None Provided
Transport:
None provided – own transportation is essential
Positions available: One to two (1-2) Applications Due: Wednesday, 3 September, 2014
Applications:
Applicants are required to submit a cover letter and a copy of their current resume. If assistance is required please contact either the ICP team or La Trobe's Career Development Centre.

The ICP team will attach a copy of each applicant's academic transcript to your application.

Please upload your cover letter and resume by clicking on the following link
Enquiries:
Tel: 03 9479 3255
Email: cadetshipsFSTE@latrobe.edu.au
Please click here to download this Position Description.
Find out more about the Industry Cadetship Program.
How your organisation can get involved as an industry partner in our cadetship program.
Find out more about the cadetship program and read about other students' experiences.
Contact us
FSTE Industry Cadetship Program
Physical Sciences 1
La Trobe University
Kingsbury Drive
Victoria 3086
T: 03 9479 3255
E: cadetshipsFSTE@latrobe.edu.au
Information Technology cadetships
We also offer an IT cadetship program for students in the Bachelor of Information Technology and Bachelor of Information Technology (Professional).