Choose La Trobe
By choosing La Trobe, you're choosing to get real-world experience, gain a global perspective and study alongside people who are pushing the boundaries of knowledge.
Learn for your future
We prepare you to have a positive impact on communities, businesses and organisations by making global citizenship, entrepreneurship and sustainability central to all our undergraduate courses through a curriculum program we call The Essentials.
Work for your future
You'll have opportunities for work experience with organisations such as the Australian Synchrotron, CSIRO, Deloitte and our partner hospital network. You'll also get hands-on experience through on-campus facilities like our TV studio, archaeological dig simulation site and Moot Court, or on field trips to places like Victoria's alpine wilderness.
Be a global citizen
To solve global problems, you'll need a global perspective, so we encourage you to take part in our overseas programs. You could study law in Shanghai, nanotechnology in Tokyo, archaeology in Mexico or urban planning in Sri Lanka. In 2013, we gave travel grants and scholarships to over 800 La Trobe students to study with partners like Michigan State University and the University of Essex.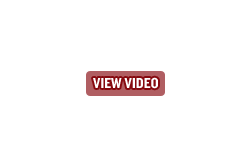 Get involved
Our culturally diverse campuses are home to more than 50 clubs and societies, covering almost every social, sporting, cultural, academic, and political interest you can imagine. We also offer programs to develop your leadership skills as well as volunteer opportunities that can count towards your degree.
Get the support you need
From day one we make sure you have a broad support network to help you get the most out of university. We'll help you make the transition from high school or work, support you while you study, and prepare you for life after graduation.
You can also apply for scholarships and financial support so you can focus on your studies. We offer academic achievement scholarships along with support for those experiencing educational or financial hardship. Some scholarship programs are designed to give you specialist opportunities for overseas travel and research.
Research that matters
By studying with us, you'll be part of a community creating new knowledge. Our researchers at the La Trobe Institute for Molecular Science are driving new ways to fight disease, and at the Centre for AgriBioscience, we're tackling climate change, drought and other threats to Australia's agriculture. At the La Trobe Rural Health School, we're improving health and wellbeing in rural and regional communities.
Apply now and join more than 160,000 others who have transformed lives, professions and communities. Among them are CEOs, parliamentarians, human rights activists, medical researchers and Olympians.
With a La Trobe degree, you'll be prepared to take on any challenge you choose.
Explore stories about how our students transform lives and communities
Find out more
Want to get the latest updates on La Trobe courses and events? Register with us and we'll send you information tailored to your study interests.